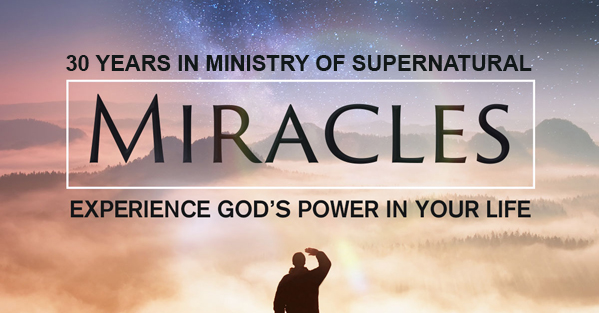 The greatest miracles in life come when we are the least prepared for them. And they never leave us!

This book should have been published seven years ago in 2013. Its original subtitle was going to read "7 Years in Bulgaria." Instead, it took seven years to finish it with all documents, research archives and new cases. Now, it is finally here and it finally reads like a story – not just choppy interviews, deposition documented testimonies or court records, but a story of struggle, strength and solitude. A story of life and a story of us.
1995-96 The establishing of the first Bulgarian Church of God in Chicago and its first split
2000-01 The contracted building of the ministry center for the Central Church of God in Sofia
2002-03 The church split in Southaven and what followed next
2005-06 The post-communist split of the Bulgarian Church of God and consecutive sub-denominations
2010-13 The social media network that cost us millions (of souls)
2016 The vote that forced to kill a church
2019-20 The sale of the ministry center for the Central Church of God in Bulgaria
READ: CONFESSIONS of a Pentecostal Preacher
CONFESSIONS of a Pentecostal Preacher
To Mark Alan
We know not why good people have to die,
but we do know we must tell their story…
Chapter I: Beyond the Church and into God
Be without fear in the face of your enemies.
Be brave and upright that God may love thee.
Speak the truth always, even if it leads to your death.
Safeguard the helpless and do no wrong.
That is your oath.
~Kingdom of Heaven (2005)
Separation of church from politics of false religiosity
The phone rang heavy and long. It was 4 AM in Bulgaria, but I was already up. A friend on the other end of the line was calling from South Carolina with a warning of some bad situation. The following morning, I was going to be contacted by the Director questioning why we were ministering in churches outside of our denomination.
The truth was we had ministered in some 300 local churches across the Balkan country of Bulgaria crossing all denominational boundaries and gathering youth from just about every confession. God had used us not only to reach and minister and to lead, but to step into an untouched spiritual realm, to undertake an unfamiliar ministry paradigm and to approach a brand new dimension of reality where He was to be the center of it all. And we had obeyed without questions. Now it was time to pay the price!
* * *
Our denomination, the one to which I remain both critically loyal and loyally critical, spreads over some five generations. Through its century old existence, the struggles and tension between theology and praxis has been in the center. And there, in the very essence of Pentecostalism itself, while some are always celebrating and being celebrated in the office or temple, others are always pushed in the periphery of normal life, hidden from the world behind closed doors and seeking a much deeper experience with God.
These modern day mystics are not only forgotten, but often forbidden. For their riot for righteousness cannot be conceived, contained and controlled by the religious norms of organized officiality. They speak as prophets to a world they so fervently try to escape from, about a reality that does not exist in the normal believer's mindset. A stage of spirituality that cannot be preached without being lived in the social existence. And a relationship of God that goes far beyond common relationism and into God himself. That God, Who does not abide in offices and temples, but on the cross outside of the city walls…
But I knew nothing of this until that cold winter morning when the phone rang through darkness of the night. Knowing what is coming, rarely changes what we have done to get here.
7 Years in Bulgaria: CONFESSIONS of a Pentecostal Preacher
by Dony K. Donev, D.Min.
Upcoming Releases for United States (October, 2020)
You've probably heard about GDPR. The new European data protection regulation that applies practically to everyone entered in power on May 25, 2018. Especially if you operate a church or ministry website, it's most likely that there's already a process for getting your systems in compliance with the regulation.
GDPR in effect adds to or supersedes existing legislation on data protection, which up to this point has been provided by the Data Protection Act 1998 (DPA) and the Privacy and Electronic Communications Regulations 2003. The regulation is basically a law that must be followed in all European countries (but also applies to non-EU organizations that have users in the EU). In this particular case, it applies to companies that are not registered in Europe, but are having European customers. So that's most church organizations. The GDPR introduces a stronger requirement on accountability for data controllers. This means that you must be able to show that you are complying with the principles by providing evidence. For example, where you process on the basis of consent, you should to store those consents. Since consent should be specific to a "purpose", you may need separate consent to cover different areas of data processing within the life of the church
The impact is going to be huge as there are a number of very significant changes that will impact every organization that processes data inside the EU. This includes the Church, which has been that in most cases, very poor at complying with legislation. If your church organization or church website process personal information, of any kind, inside the EU, GDPR applies to you. This applies to Churches who are owned/run from outside the EU. If you process any data in the EU like website visitors, live broadcast viewers or attendance, GDPR needs to be on your radar.
Though, GDPR allows religious (amongst others) not-for-profit bodies to process data without specific consent as long as it relates only to members or former members (or those who have regular contact with it in connection with, there is still a great risk. Data that "reveals religious belief" becomes special category data – which requires additional care with regard to processing. Reveling of "religious belief" should not be assumed simply because someone attends church or church events, becomes a "friend" or gives money to a church. However, where someone is required to have affirmed belief (e.g. that they are baptized or that they are a member of the Church) e.g. processing of the electoral roll, then this could be argued to reveal religious belief.
In regard of this, the rights of the user/client (referred to as "data subject" in the regulation) under the new GDPR law are:
the right to erasure (the right to be forgotten/deleted from the system),
right to restriction of processing (keep the data, but mark it as "restricted")
the right to data portability (export data in a machine-readable format),
the right to rectification (the ability to get personal data fixed),
the right to be informed (human-readable information, rather than privacy terms)
the right of access (the user is able to see all the data you have about them).
Additionally, the relevant basic principles are:
data minimization (do not collect more data than necessary),
integrity and confidentiality (all security measures to protect data)
measures to guarantee that the data has not been inappropriately modified.
To set some context, it may be helpful to ask, "Whose data is it?" If we believe that the data we hold on our systems belong to us then we are likely going to be resistant to GDPR. If we are 100% clear that each person's personal data belongs to that individual alone, and that we are custodians of their data, then we'll likely have a much healthier response to GDPR. When we see ourselves as custodians, charged with a "trust," we'll likely want to do our very best when we receive, store and process people's personal data. And also be more ruthless about removing any data that we don't wish to hold within that trust.
The legal basis for processing data is premised on one or more of six conditions:
consent of the data subject
performance of any contract with the data subject relating to it
compliance with a legal obligation
that the vital interests of the data subject are protected
that the data acquired and held is needed for the performance of a task carried out by the organization in the public interest
that the legitimate interests of data subjects are protected
None of the other requirements of the regulation have an exception depending on the organization size, so "I'm small, GDPR does not concern me" is a myth. "Personal data" is basically every piece of data your organization has collected that can be used to uniquely identify a person.
Just an every day example, Google Maps shows you your location history – all the places that you've been to. Displaying your church's map allows visitors to find you but also records their intent of movement history on any electronic device that can lock a GPS location (this includes any PC with internet connection too). It is still the visitor's personal information that GDPR allows storing only under certain legal conditions.
An individual can object at any time to you using their personal information for:
Direct Marketing (including fundraising). If an individual objects to you using their data to contact them for this purpose then you must cease immediately. There are no exemptions.
Scientific, historical, research or statistical purposes. You can have an exemption from this if you have a legitimate need to keep processing it, e.g. you need to send Gift Aid information to HMRC.
A 'legitimate interest' of the church (ex. video broadcast, family events, small group home gatherings, fund raisers, prayer call campaigns, etc.).
Age check – GDPR introduces special protection for children's personal data. Broadly, for a child there will be a need to have consent from a parent or guardian in order to process any data lawfully. You should ask for the visitor's age, and if the user is a child, you should ask for parent permission.
Keeping data for no longer than necessary – if your church collects the data for a specific purpose (e.g. product purchase, email campaign, call list, etc.), you have to delete it/anonymize it as soon as you don't need it. Many churches offer welcoming package, registration, online offering, etc. The visitor's consent goes only for the particular item for which you are obligated to keep a consent form.
Cookies – Every basic website nowadays use a number of different types of cookies. They are all subject of a different regulation (a Directive that will soon become a Regulation). However, GDPR still changes things when tracking cookies are concerned. I've outlined my opinion on tracking cookies in a separate post.
Encrypt the data in transit – means that communication between your application layer and your database (or your message queue, or whatever component you have) should be over TLS.
Encrypt the data at rest – this again depends on the database (some offer table-level encryption), but can also be done on machine-level
Implement pseudonymisation – the most obvious use-case is when you want to use production data for the test/staging servers. You should change the personal data to some "pseudonym", so that the people cannot be identified.
Don't log personal data – getting rid of the personal data from log files (especially if they are shipped to a 3rd party service or a plugin.
Above all, DO NOT use data for purposes that the user hasn't agreed!
Finally, GDPR mandates identification and notification of breaches of the regulation to the individual, and sometimes the national regulator (the Information Commissioner's Office, ICO) within 72 hours. The maximum fine for organizations which breach the regulation will be €20 million. Quite apart from anything else, this should give charity trustees pause for thought.
Where to begin? Start with the following questions and actions:
Does your collection and use of personal or sensitive data fall within the "purposes" of your current Data Protection policy?
Are there current uses that fall outside the current scope?
Are your policy's stated "purposes" sufficiently broad enough to cover all your ministry and activity? Highlight any areas that need further expansion in your policy.
Note down any third party "processors" that use or further process the personal data like: Book keeper, WordPress, MailChimp, Planning Center, Stripe, GoCardless, Textlocal.
Identify and list all the ways your church adds personal data into each module, including contact details, attendance or tracking data, and notes.
Note any additional processing of information you carry out in your admin workflows within each module, such as communications you send, notifications to others in your church that get triggered, and any reports you produce and distribute in those workflows.
Are there any areas of "bad practice" or risk that needs addressing? For example, using images from people's social media profiles without consent or audio/video and live broadcast recordings of the same. Notes that express opinion rather than fact, or where consent has not been obtained for all of these.
In respect of handling personal data, how do your church's procedures demonstrate accountability practices?
Are any changes communicated to those in your church or team that need to know?
If you were a newcomer to your church, would you as a newcomer be clear at every point of submitting your personal data, what the church's privacy notice and data protection policy is? Would you feel sufficiently informed about how your data will be used and would know how you could opt out if you wanted to?
Common sense disclaimer: This article is not legal advice. You need to contact your church attorney for a complete evaluation and action guide on how to fully protect your organization.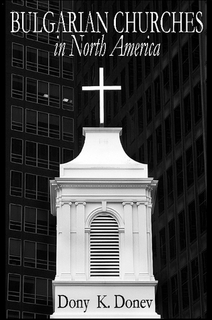 The congregations within the Alliance of the Bulgarian Evangelical Churches in North America meet every Memorial Day weekend for an annual conference:
Dallas (2002)
Chicago (2003)
Minneapolis (2004)
Los Angeles (2005)
Dallas (2006)
Chicago (2007)
Minneapolis (2008)
Los Angeles (2009)
Houston (2010)
Las Vegas (2011)
 Chicago (2012)
Dallas (2013)
Minneapolis (2014)
Las Vegas (2015)
Houston (2016)
Chicago (2017)
Jacksonville (2018)
READ ALSO: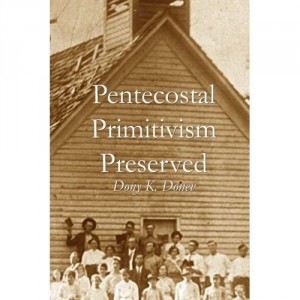 Speaking in Tongues in America Prior to the Azusa Street Revival of 1906
April, 1906 – The Azusa street revival swept the globe starting with California
January 1, 1901– The initial phenomenon of speaking in tongues occurred at Parham's school in Topeka, Kansas
January 6, 1900 – Frank Sanford's Shiloh school reported that "The gift of tongues has descended"
1896 – Over 100 people baptized in the Shaerer schoolhouse revival conducted by the Christian Union in the North Carolina mountains
1887 – People falling in trances and speaking in tongues were reported at Maria Etter's revival meetings in Indiana
1874 – Speaking in tongues occurred during healing meetings reported in New York
1873 – William H. Doughty and the Gift People of Rhode Island spoke in tongues
1854 – V. P. Simmons and Robert Boyd reported tongue speaking during Moody's meetings
FURTHER READING:
Church of God (Cleveland, TN)
Azusa Street Revival of 1906
Prior to Azusa Street Revival of 1906
Mission Test Series:
MissionSHIFT Series:
M3 MissionsSeries:
Read also:
A Biblical and experiential panel response to John MacArthur's "Strange Fire" from an international Pentecostal point of view Strange Fire
Dony K. Donev with Dennis Balcombe, Hanny Setiawan and Marius Lombaard
Almost one year ago, internationally known author John MacArthur began campaigning for his new book Strange Fire. With lots of material written beforehand by many who had not even read the book, the actual premiere was at a conference with the same name, not without some scandal to help its wide popularization. But scandal was hardly needed when the book classified most (if not all) Charismatics around the world as heretics. Тhe bottom line for MacArthur's work was deconstruction modern day Charismatic theology and exposing it as unbiblical.
Do Pentecostal churches really offer a "strange fire" as MacArthur proposes? Could charismatic extremes practiced by some be evident in all Charismatic churches and classical Pentecostal denominations? And is it possible to declare a world wide movement of half a billion strong as heretical by observing random examples among less than 3% (three percent) of its representatives residing in North America?
The premise of this ad hominem attack is surprising, when even in Pentecostal scholarly circles we have long debated some Charismatic praxis as wrong and destructive to the movement as a whole. So, when an outsider to Pentecostalism as MacArthur jumps in and claims all Pentecostals are bad because some Charismatics have been found in the wrong, the normal response is simply to disagree. Especially when these extremes do not concern Pentecostalism globally, but as MacArthur himself admits, are defined to a North American context of ministry and even more strict and limited Charismatic circle of neo-Pentecostalism.
The purpose of this article, therefore, is to present the view of Classic Pentecostals, as deferred from the variety non-Pentecostal Charismatics. And to discuss MacArthur's assumptions in an international Pentecostal context, though Strange Fire refuses to view Pentecostalism as the global power it has become. Perhaps, the very weakness of any theological work that seeks international recognition, but fortifies its argument only within the perimeter of westernized theology. To provoke an even deeper discussion, the study explores five of the major arguments of Strange Fire within the ministry context of Pentecostals from Eastern Europe, Africa and Asia.
Apostolic Relevance or a New Apostolic Reformation?
Admittedly, MacArthur strongest point within his attack on Pentecostals is outlining Peter Wagner's New Apostolic Reformation movement. And even quoting Vinson Synan, who was invited to join the network for $69 a month, but declined with the response, "I could not afford to be an apostle." But how concerned is the larger Pentecostal world about this apostolic movement? And how important is NAR in global Pentecostalism today?
Hanny Setiawan of the Bethany Church of Solo Baru, Indonesia states:
I personally know NARs and follow Wagner's thought but, I am not sure that Indonesian charismatic churches are aware of Wagner's thought. Indonesian charismatic churches are not strategically structured and concepted like Wagner's way of thinking. I recognize myself has an apostolic function even though I don't call myself an apostle (neither my community). Wagner's book and other related books have helped me to know my calling deeper. And because I understand what my calling is, I can perform my apostolic function more efficiently.
Lifetime missionary to China, Dennis Balcombe also responds:
This New Apostolic Reformation is simply an American invention and organization by Peter Wagner and some who follow him. It has absolutely no relevance to the church in China, and I suspect in most other parts of the world. I live in the Hong Kong SAR and have not heard of anyone who is actually a part of this or calls himself an apostle. It is almost unheard of in mainland China where the church situation is much different. [Even] In the past in mainland China the church seldom used any type of titles for ministers other than 'Servant of the Lord" or "Handmaiden of the Lord." One reason was that for much of the past 65 years in Communist China, the house church (which constitutes the majority of Protestant Christians in China) has been illegal and persecuted to various degrees. Anyone having religious titles would possibly be marked by authorities.

Several years Peter Wagner and Chuck Pierce came to Hong Kong, and at the invitation of a local pastor, Rev. David Wang, invited many mainland house church leaders to attend an 'apostolic ordination meeting'. They ordained several as apostles of various areas. However none of them were main leaders, and when they went back to their cities and told other pastors of the meeting, almost without exception the others totally rejected this.
Coming from my own background as a minister in post-Communist Bulgaria, I can confirm much similar experience with NAR in Eastern Europe. That there are true Pentecostal apostles is an undisputable fact; especially, when we speak of men and women who have started multiple churches and sometimes whole movements. At the same time, questioning the authenticity of "apostles who never do anything" (terminology by C.Buettel/J.Johnson) has been an open praxis in modern day Pentecostalism ever since its conception at the Azusa Street Revival.
Prosperity and Poverty in the Context of Global Pentecostalism
Next to apostles and "rock star" ministers, Strange Fire addresses the prosperity movement. Yet, the global Pentecostal church is hardly a materially prosperous one. On the contrary, overwhelming evidence from around the world repeatedly proves that poverty is an ever present factor in global Pentecostalism. So, exactly how important is the prosperity teaching in Pentecostal churches around the world?
Pastor Balcombe puts it rightfully:
This doctrine is almost totally foreign to the true Chinese churches in most parts of Asia, especially Hong Kong and China. [Prosperity] is being preached and practiced to various degrees of success mostly only in some more prosperous Asian nations. We would immediately think of Singapore and the mega-church of Joseph Prince which is also well known for the teaching we call antinomianism. Though this church is large and considered to be Charismatic, we would not identify it as a solid Pentecostal/Evangelical church.
Marius Lombaard of the University of South Africa agrees that:
The Pentecostal church I was part of was very opposed to prosperity teaching. It distinguished itself from other Pentecostals and Charismatics. Members at the time ranged from ordinary poor, to middle class people and no body was above middle class.
Hanny Setiawan affirms the above by saying:
Bill Hamon's book the eternal church has helped me map the charismatic churches in Indonesia. With the Full Gospel movement (more traditional Pentecostal churches), Indonesian Pentecostal were "updated" into charismatic teaching in 1998 during the Asian turmoil. That's when the prosperity teaching came into various emerging mega churches.
And then he wholeheartedly declares:
As part of both Pentecostal and charismatic churches I strongly state that I hate prosperity teaching. And yes, we have issue upon this teaching.

For working with the poor, I have to be honest that what I am doing is not typically with charismatic/prophetic churches in Indonesia. But few churches have already started doing work for wide-nation program in the social sector.
Even in my own European descent, I have to agree with these views when applied into global Pentecostal context. In my own dissertation a decade ago I wrote of Bulgarian churches that planted in North American context of ministry.
The fifteen years of economical crises, political disorder and the high rate of unemployment in Bulgaria have not helped the church plan for the future or find alternative ways for support. Thus, the Bulgarian Protestant Church remains a poor church. Moving to a land of greater prosperity (viz., North America), however, has not brought much improvement to the situation. The financial blessings enjoyed by individual Bulgarian believers are not always reflected in the financial ability of the church. Even within the American context, the Bulgarian church remains a beggar in a land of plenty (Bulgarian Churches in North America, 2004).
Prosperity is a mindset, a worldview of its own. And how it is measured remains entirely cultural. But one thing is for sure, it is not the worldview of the entire global church, regardless if they are Pentecostal, Baptist or even Catholic. In other words, no one movement can be holistically and globally prosperous. And when ministering among the poorest of the poor, the Bible does remind of Jesus' teachings whereas our personal prosperity cannot remain self-centered. It must be applied toward the needs of the others as well. Or we are in the danger of Laodicea—to be rich, yet poor in the site of God.
Miracles shall cease? Not according to the Bible
From his personally-modified cessationist theology, MacArthur insists that miracles and healings are not consistent with the view of the church in the 21st century. This is hardly true for all Pentecostal groups around the world. Many among them have come to know Christ and exist as a church through no other way but by a miracle. And they are not hesitant to testify of that. If asked, virtually all Pentecostals can very vividly describe the last occurrence of miracle and demonstration of spiritual gifts they've witnessed recently in their own spiritual walk with specific details (date, place and event).
Hanny Setiawan responds:
I can boldly say that MacArthur is wrong in this statement. In fact, I am working on writing all the miracles happened to us in a website. We believe miracles are usual in Indonesia. Many Indonesians are uneducated and miracles are expected. Prophetic dreams, directions, visions, are widely experienced. In my ministry network, in fact, we move heavily in a divine direction. We teach the difference between Titanic Teaching and Noah's Ark. What MacArthur suggests is to build ministry like building the Titanic, all brain and logic. We don't buy into that! We build our ministry based on total obedience to divine direction. Sometimes it's illogical and insane, but it's always biblical. Illogical doesn't mean un-biblical.
Dennis Balcombe also responds:
This is absolutely not true in most of Asia, especially in China. I have been travelling throughout the world for the past 45 years, and I would say this is not true of most of the part of the world we identify as 'third-world nations'. This would include S. E. Asian nations, especially Indonesia, India, most of Africa and South America. I have been working extensively in mainland China since 1978, and have spoken to thousands of individual Christians and have deeply researched the history of Christianity and revival going back over 100 years. Almost without exception people tell me they became Christians due to some miracle they experienced, saw or heard about.

While in China not every Christian believes in or has experienced speaking in tongues, you would have to travel far and wide to find a Christian who doesn't believe that miracles are for today and take place in the church today. It would take volumes to write in detail all the miracles I have either witnessed or heard about in China and other nations I have travelled, and this year Charisma Publishers will publish a new book I just wrote, China's Opening Door with a few chapters dedicated to the miracles in China.

Like the churches in China today, the church under the Communism Regime could not exist without miracles. The fall of the Berlin wall was a miracle of its own. This alone is proof for supernatural signs at an international scale.
There is a video recorded from that time where a woman born blind who received her vision during a Bulgarian Church of God service in Sofia, Bulgaria. It was shot while Lee University's Campus Choir lead by Dr. David Horton visited Bulgaria. While people are praising God for the miracle and the choir is singing, the camera drifts in the crowd to record a bearded man dressed in pure white standing taller than anyone else in the auditorium. His appearance is so amazingly different from the rest of the congregation that one immediately thinks of Jesus standing in the crowd. The video was lab tested upon returning to the States and was proven authentic. Yet, not a single person remembered seeing that man during the service.
Prophecy shall cease, but only where charity has failed
The argument of secession of the gifts of the Spirit is presented mainly in ch. 12 of MacArthur's "Strange Fire." It represents the heart of his argument against Pentecostalism through the years. This argument has been theologically reputed and practically invalid. But most of all, it is simply not true experientially as prophetic messages in or without tongues are still evident in multitude of Pentecostal churches around the world today.
Hanny Setiawan is certain that:
Again, MacArthur is very wrong. Without the work of the Spirit, Indonesian churches cannot survive. We live in the biggest Muslim nation in the world. And prophetically, we get the message that Indonesia is the last puzzle of the world. I share this to show how prophetic is integrated in our strategic ministry policy. Now we work toward 34 provinces by faith through the Holy Spirit without money backup. How could MacArthur explains this?
Marius Lombaard underlines the social aspect of the prophetic church by saying:
In my country, Christianity is too diverse to give any idea what the "majority" believes. Many may still believe in prophecy, but they would nuance their views of it differently. Prophecy can be wrongly caricatured. My beliefs about prophecy is that it is a function of the church to speak prophetically about contemporary cultural and social issues, rather than individuals being "filled with the spirit" and randomly telling people what they believe God to be telling them. I do think when prophecy takes my latter description of being "filled" with the spirit and randomly speaking things one believes God to be telling you, that there is a high risk of it being false.
Dennis Balcombe also admits as a Pentecostal that:
On rare occasions there are "prophecies" that violate the Word of God, are judgmental and condemning, and are spoken with malice and evil intent. We will always immediately deal with such prophecies, ask the speaker to be quiet, and let the congregation know that the "prophecy" was wrong.

Thus, prophecy is always judged by the written Word of God, the witness of the individual and the pastor or spiritual head of the one receiving the prophecy is usually present, or the words are given to him to follow up on. Over the years, we have found almost all of these prophecies to be accurate and are amazing inasmuch many of these giving the prophecies know nothing about the individuals they are speaking to. We see a powerful confirmation of the word of knowledge.

However, a small percentage seems to have 'missed the mark' and were not suitable or applicable to the individual. We would tell the person if there is no confirmation to ignore such 'prophecies' and we would point this out to the one giving the prophecy. If it happened often, we would not allow that person to continue to operate in this gift. There are some individuals, almost always from the USA or other Western nations, who will from time to time give predictive prophecies relating to major world events, world leaders, earthquakes and other natural judgments, etc. We usually only read about these prophecies in various public meetings, but not in our local church.
All through the Bible, persecution of the community of God is overcome mainly through prophetic presence and power. For this reason my masters' thesis Pentecostal Primitivism argued that a persecuted movement, as Pentecostals have been for many years and in many places around the world, cannot survive without miracles within the prophetic realm:
Since a social movement that purposes liberation of the individual is always rejected by the present political and economic powers, Pentecostalism arises and develops in the midst of constant persecution and resistance. The constantly present struggle against evil, wrong and unrighteousness is the power that moves Pentecostalism to its final purposes. Once persecution disappears, Pentecostalism loses its original power and turns to a nominal religious organization, which continues to function and exist, however, outside the boundaries of its original purpose.

The theology of the Persecuted Church is a theology of martyrdom. The context of persecution is a constantly present formational factor in Pentecostalism worldwide, and as such it is a universal characteristic of the movement. Only as such can Pentecostalism act in its God-given prophetic authority. In the same prophetic power in which John prophesies of the coming Baptiser with the Holy Spirit, the Early Pentecostals preached about the Fire from Heaven prior to the actual experience of the Holy Spirit baptism. The message of the movement then becomes a prophetic utterance under which the movement grows and develops to the point of fulfillment of the promise given by God.
Spiritual Salvation: Both Prophetic and Supernatural
How important are the above issues to the salvation of eternal human souls if both prophetic and supernatural are removed from within the church? Should not salvation be the central focus of the church of the 21st century around the world rather than other seemingly important theological quarrels? And isn't Biblical salvation still both supernatural and prophetic?
"Salvation is central of our ministry. It will always be the most important thing," Hanny Setiawan responds. "But that's only the beginning of discipleship. Personal piety teaching will merely cause egoistic salvation. Being and Doing are two things that have to happen together. Being like Christ, and doing Christ's work. MacArthur's concerns are well-taken, but he has to listen to our concern as well. Cessationist teaching has produced arrogant and humanistic Christianity. Total dependency to written words has to go hand in hand with total dependency to the living words. Holy Spirit and Bible are the two variables we need. Jesus is both natural and supernatural, so why can't we believe that we are naturally supernatural"?
Marius Lombaard explains that:
Salvation is not dependent on a Gnostic view that one must hold to all the correct beliefs or doctrines, but on trusting that God will raise the dead at his second coming just like he raised Jesus from the grave. Nevertheless, I do think charismatic gifts are a practical matter that deserves attention in light of the prosperity and "word of faith" movement. I think there is a lot of unwarranted strange things happening in the charismatic churches in my country, but I do not think they are a majority, and they are not all equally practicing the stranger charismatic things.
Dennis Balcombe continues:
Preaching the "Full Gospel" with signs following, healing the sick, leading believers to be baptized in the Holy Spirit is very much a part of the ministry of the church today, and will result in the salvation of many souls. But the preaching of the Gospel will always focus on Christ, His Word, the cross and the salvation of the lost. Gifts of the Holy Spirit, healing of the sick, the ministry of prophets and apostles, God's blessing on those who believe in Him (the good side of the prosperity Gospel) are part of the inner working of the Gospel. Our destination is the evangelization of the lost, the preaching of the Gospel of Christ to the nations, and the salvation of souls. The observations of John MacArthur in Strange Fire of the over-emphasis on gifts, ministries, anointing, prophecy, tongues, healing and other parts of the inner working of the Gospel to the neglect of preaching the Word and Christ should be a wake-up call to all of us.
***
As a fifth generation Bulgarian Pentecostal, which is somewhat rare in a post-Communist context, my last words to the cessationism of Strange Fire are the same I wrote on the back of a final exam at a Bible Belt Baptist College some 20 years ago:
My grandmother was baptized with the Holy Ghost at an all-night cottage prayer meeting at age six in a small southern town in Bulgaria in 1926; as after God healed her from tuberculosis at the same prayer meeting two years earlier. My mother was baptized with the Holy Spirit and speaking in tongues accompanied with the gift of prophecy at age 12. And then in 1990, God baptized me with the Holy Spirit, among many others at the first national gathering of Pentecostals in Bulgaria after the fall of the Berlin Wall.
After preaching for 25 years the Gospel of Salvation and Pentecost with the Biblical gifts of the Spirit, and having dedicated over ten years to higher education and three graduate degrees, with a scholarly certainty of my Biblical Pentecostal experience I can declare: "You've come to tell me there's no Pentecost for today a bit too late!"
PR
Dennis Balcombe, originally from California, USA, has served as a missionary in Hong Kong and China for the past 45 years since 1969. He was one of the first missionaries to enter China when it opened in 1978, and much of his time is in China ministering in both official churches and home churches. He is the founder and senior pastor of Revival Christian Church in Hong Kong and serves with his wife Kathy, two children and the family of his daughter, Sharon and Samuel Lau.
Hanny Setiawan MBA/MA is a pastor at the Bethany Church of Solo Baru in of Surakarta, Indonesia. He holds an MBA in Management Information System degree from Bentley University in Boston and is currently working on MA in Community Development at Gordon Conwell Theological Seminar. He is currently fathering a national-wide youth movement and developing Indonesia Reformed Charismatic Institute and Praying Indonesia Movement. His strategic vision is for a new generation of revivalist in Indonesia in all spheres of ministry: business, media, art, politics and economy.
Marius Lombaard is an undergraduate student of theology at the University of South Africa (UNISA). He is married and aspires to major in New Testament studies. He also had extensive exposure to all the major mainline church denominations in South Africa, and speaks with considerable insight as to the ethos of all these denominations.
This two-day conference is designed for publishers, programmers, webmasters, educators, bloggers and anyone interested in using technology to improve Bible study.
Thank you for completing the BibleTech Conference survey. Based on the feedback, we are looking into options for a more comprehensive conference in 2019. 
We would love to incorporate your ideas as we are planning.
What would you like to share?
Who would you like to see?
Are you interested in speaking?
What hot topics are you wanting to know more about?
Please post your ideas below! We want to hear from YOU!
18525 36th Ave S Seattle, WA
If it's true that we put our money where our mouth is, then this report from Thenumbers.com will help you see how your favorite movies fared in 2017. There were over 700 movies that sold 1,197,554,799 tickets and grossed over $10 billion! Want to know the movies coming in 2018, here's a calendar with the latest.
Who doesn't love a good Ted Talk? Check out ted.com's list of the top-14 Ted Talks in 2017.Megan Phelps-Roper describes life in Westboro Baptist Church, Tim Ferriss on why you should define your fears instead of your goals, Anjan Chatterjee on how your brain decides what's beautiful…and much more here.
A new word added to Merriam-Webster's dictionary this year is binge-watch. And these areNetflix's top-10 binged shows in 2017. No, you don't have to watch them but it's a good idea to know what people are talking about when they mention dressing like 11 for Halloween. For more about the over 1,000 new words, read here.
And the words people googled en masse tell us much about what's on their hearts and minds. Find out the top googled words here.
What You Need to Know About Technology in 2018
For the technophile, check out Time magazine's top-10 gadgets that no respectable techno geek can be without. To learn more about gadgets you never even knew you needed, read more here.
The 10 most significant scientific discoveries of the year include editing a human embryo and a synthetic device to imitate a woman's uterus.
And medical discoveries abounded in 2017. Read the Prevention.com list here and the Reader's Digest list here.
What You Need to Know About Ministry in 2018
When you're curious about what makes churches grow, check out Outreach Magazine's top-100 list for insights into the fastest growing churches in America.
And while you're at it, read the top-12 read articles on churchleaders.com to see what intrigued your peers and gave them ideas for more effective ministry.
Get in touch with what matters to the people you're trying to reach with this list of demographic trends that affect them from Pew Research.
What You Need to Know About News in 2018
In case you missed it, here were the top-10 news stories in 2017. It was a stormy year! The weather outside was frightful and the boogey-man in Korea was blustery.
And news on the tech front features everything from Facebook to bitcoins. Read more here.
We all know a picture says a thousand words, but what about a political cartoon? These areUSAToday's top 10.
What to Read if You Haven't Yet in 2018
Here are just a few lists of the top books in 2017 from various sources.
CNBC: The 13 Best Business Books
Strategy-Business.com's Top 3 Business Books
Desiringgod.org's Top 17 Books of 2017
Thegospelcoalition's best books from Kevin Deyoung
What You Need to Know About 2018
Getting ready for the coming year, check out…
The top-10 Social-Media Trends to Prepare for in 2018 from Entrepreneur.com.
And it looks like it's going to be "more of the same" with the public agenda, according to a report from The Associated Press-NORC Center for Public Affairs Research.
Here's to an amazing 2018! We at churchleaders.com are rooting for you and praying this will be a year that you experience God's presence and blessings in everything.
Properties law expansion both in ownership and taxes
Price jumps to European standards and drastic increase in cost of operation
Increase of LGBT, third gender will be introduced with legislated ratification of the Istanbul Convention 
Various evangelical organizations relocating their headquarters and structure away from the capital Sofia with the formation of a third evangelical alliance
Changes in education legislation demand even independent (denominational) religious schools and their degrees to operate exclusively under government approved colleges and universities