Speaking at the Annual Conference of the Bulgarian Christian Student Union in Lyaskovets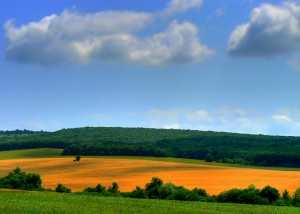 On October 25, 2009 after ministering in the morning service of the Gabrovo Church of God, we traveled to Lyaskovets near Veliko Tarnovo to minister at the annual national conference of the Bulgarian Christian Student Union. The main speaker of the conference was the National Student Coordinator of the Macedonian movement, Nicolas Galevska. Other speakers included, Dr. Benjamin Peev, Zefian Nicholas from Albania, Petyo Valkov, Trife Trifonov and Dr. Dony Donev.
Dr. Donev spoke on "ChristSpace: How to Revolutionize the Internet for Christ". The well attended session covered various topics on how to minister using the internet with special focus on the growing influence of the social networking movement and upcoming release of Google Wave. A time for questions and answer was left as a round table discussion at the end of the meeting. All present were given a souvenir ring with our website "Bibliata.TV" and encouraged to create and upload their Christian videos to this site using any camera capabilities they may have. We are thankful for the local church team who attended and filmed the event, for their work is essential for the future development for the newly started Church of God congregation in Veliko Tarnovo, where we ministered also before leaving.