Brill's Encyclopedia of Global Pentecostalism (BEGP) provides a comprehensive overview of worldwide Pentecostalism from a range of disciplinary perspectives. It offers analysis at the level of specific countries and regions, historical figures, movements and organizations, and particular topics and themes. The published volume is now available along with the online version of the Encyclopedia
We are proud to announce the publication of two Bulgarian Bibles in 2012. The first is the original Bulgarian translation of 1871 known as the Constantinople Bible – perhaps one of the best translation works by the American Bible Society ever. The digital remake and its new publication in paper in 2012 took our team some seven years of work.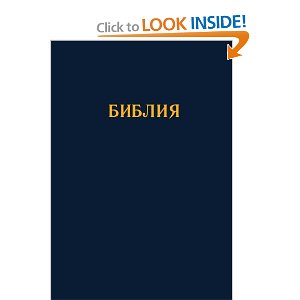 The second one is the 1940 Revised Bulgarian Bible initiated in 1920-24 by the British and Foreign Bible Society. It is perhaps the most read Bulgarian Bible of all times. While a number of new versions and revisions have attempted to replace it, our team has preserved the original text and made it available to Bulgarian readers abroad.
Both translation have been part of the Bible Works software since version 7 and its online equivalent YouVersion.com (now Bible.com) for several years now. We are also appreciative of the fact that almost immediately after the publication, both Bulgarian Bibles were picked up for distribution by Amazon.com and their sub-stores internationally, thus making them available to Bulgarian readers in all countries where Amazon is present, which covers virtually every region with Bulgarian population outside of Bulgaria.
Day of the Bible: December 7, 2008

180 Anniversary of the New Bulgarian Translation of Peter Sapunov
Year of the Bible in Bulgaria
Christian web mega portal Bibliata.com, with the partnership of Duh-i-istina.net and Bibles.org.uk websites, published a new printed revision of the first Bible in the new Bulgarian vernacular originally published in Constantinople in 1871. The complete text has been revised according to the modern Bulgarian alphabet in the period from 2004 to 2008. All words and their order have been preserved as in the original edition.
This first complete printed revision of the text was published on December 7, 2008 – Day of the Bible for the 180 Anniversary of the New Bulgarian Translation of Peter Sapunov. It is one of the 10 projects of Bibliata.com proposed for the Year of the Bible in Bulgaria.  The others follow:
November 2008: Days of the Bible in schools of Kardzhali
September 2008: Bibliata.TV – Bulgarian Christian video portal
July 2008: Newly revised printed edition of the Bible of 1940 in partnership with Bibles.org.uk
June 2008: Children's Bible 2.0 (audio, video and images for the little ones)
April 2008 (Easter): JOHN: Gospel, Epistles and the Apocalypse (New Bulgarian Translation) in partnership with the Eagle Publishing House
March 2008: New Bible Software CrossBgBible in partnership with Cross.Bibliata.com
December 2007 (Christmas): JOHN: New Bulgarian Translation (pilot edition) in partnership with the Eagle Publishing House
August 2007: Palm/PDA Bible 7.23 complete with three Bulgarian translations of the Bible Constantinople (1871), Revised Edition (1940) and WBTC (2000) in partnership with Bulgarian-American software company GMP Soft
March 2007: Revised digital edition of the Constantinople Bible of 1871 in partnership with Christian web portal Duh-i-Istina.net
Bulgarian Constantinople (Tsarigradska) Bible of 1871 can be ordered at: http://stores.lulu.com/Bibliata