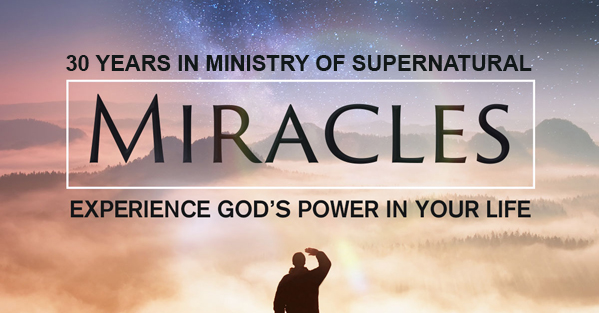 MAKING a MOVE that MATTERS
In many ways, 2012 was an off-year.
The 2012 elections finalized President Obama in his second term in office. This became one of the reasons we authored Behind the Wall: Obama on Marxism and Pentecostal Identity. All and while, the whole world appeared to be off with the widely spreading Mayan Calendar of untrue "prophecy."
In Cleveland, the ministry of Perry Stone announced a move of revival eastward toward the North Carolina mountains where the Church of God had first begun a century ago. As a confirmation, Rod Parsley teamed with a local TN church for the 12.12.12 BLESSING event. We also were able to participate in the 2012 America for Jesus campaign that was comprised by many smaller revival events.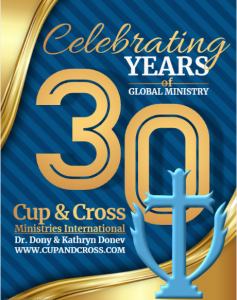 But among anything else, 2012 was a mission test!
With the rising political tensions in Bulgaria, our churches were put into a new demographic predicament. One that was going to overtake the spiritual reality on the Balkans until the new Bill of Confessions was voted by Parliament on the last day of 2019. A president that changed the reality of evangelicals in Bulgaria for the foreseeable feature.
Preparing for this with unwilling anticipation, we were able to print two Bulgarian versions of the Bible in 2012. The 1871 Constantinople Bible which was the first whole Bulgarian translation of the Bible, and its 1940 revision, which was later smuggled in the country and used by evangelical churches under the Communist Regime.
With the end of the year approaching and anticipation growing over the 12.12.12 date we launched our annual Revival Harvest Campaign. In the midst of series of revivals, we were led to make a move that mattered even more. Though, the realization of its vital importance was revealed only seven years later. Looking back now, it is clear how the leadership of the Spirit had prepared it all to the smallest detail. As one final door for ministry unexpectedly opened in 2012, we ended the year preaching in Chichen Itza and though the End of the World did not happen just yet, our last revival event for the year finished with a multitude of miracles.

This book should have been published seven years ago in 2013. Its original subtitle was going to read "7 Years in Bulgaria." Instead, it took seven years to finish it with all documents, research archives and new cases. Now, it is finally here and it finally reads like a story – not just choppy interviews, deposition documented testimonies or court records, but a story of struggle, strength and solitude. A story of life and a story of us.
1995-96 The establishing of the first Bulgarian Church of God in Chicago and its first split
2000-01 The contracted building of the ministry center for the Central Church of God in Sofia
2002-03 The church split in Southaven and what followed next
2005-06 The post-communist split of the Bulgarian Church of God and consecutive sub-denominations
2010-13 The social media network that cost us millions (of souls)
2016 The vote that forced to kill a church
2019-20 The sale of the ministry center for the Central Church of God in Bulgaria
READ: CONFESSIONS of a Pentecostal Preacher
CONFESSIONS of a Pentecostal Preacher
To Mark Alan
We know not why good people have to die,
but we do know we must tell their story…
Chapter I: Beyond the Church and into God
Be without fear in the face of your enemies.
Be brave and upright that God may love thee.
Speak the truth always, even if it leads to your death.
Safeguard the helpless and do no wrong.
That is your oath.
~Kingdom of Heaven (2005)
Separation of church from politics of false religiosity
The phone rang heavy and long. It was 4 AM in Bulgaria, but I was already up. A friend on the other end of the line was calling from South Carolina with a warning of some bad situation. The following morning, I was going to be contacted by the Director questioning why we were ministering in churches outside of our denomination.
The truth was we had ministered in some 300 local churches across the Balkan country of Bulgaria crossing all denominational boundaries and gathering youth from just about every confession. God had used us not only to reach and minister and to lead, but to step into an untouched spiritual realm, to undertake an unfamiliar ministry paradigm and to approach a brand new dimension of reality where He was to be the center of it all. And we had obeyed without questions. Now it was time to pay the price!
* * *
Our denomination, the one to which I remain both critically loyal and loyally critical, spreads over some five generations. Through its century old existence, the struggles and tension between theology and praxis has been in the center. And there, in the very essence of Pentecostalism itself, while some are always celebrating and being celebrated in the office or temple, others are always pushed in the periphery of normal life, hidden from the world behind closed doors and seeking a much deeper experience with God.
These modern day mystics are not only forgotten, but often forbidden. For their riot for righteousness cannot be conceived, contained and controlled by the religious norms of organized officiality. They speak as prophets to a world they so fervently try to escape from, about a reality that does not exist in the normal believer's mindset. A stage of spirituality that cannot be preached without being lived in the social existence. And a relationship of God that goes far beyond common relationism and into God himself. That God, Who does not abide in offices and temples, but on the cross outside of the city walls…
But I knew nothing of this until that cold winter morning when the phone rang through darkness of the night. Knowing what is coming, rarely changes what we have done to get here.
7 Years in Bulgaria: CONFESSIONS of a Pentecostal Preacher
by Dony K. Donev, D.Min.
Upcoming Releases for United States (October, 2020)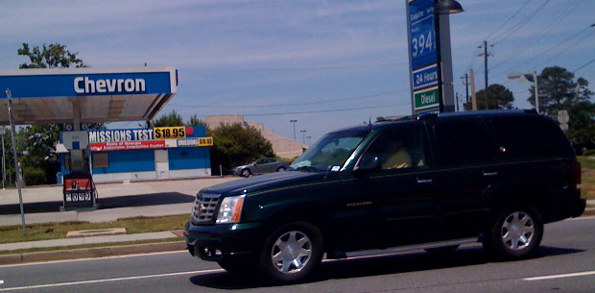 This is a re-post of popular articles on Missiology from 2012:
Missions Test 1: Mission, Method & Message (2012)
Missions Test 2: Means, Motive & Opportunity (2012)
MISSIONS TEST 3: Missionary Testament (2012)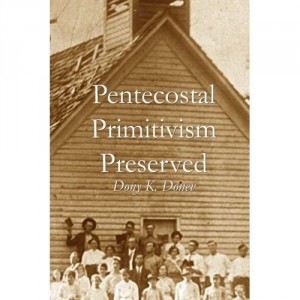 Pentecostal Primitivism Preserved
In  attempt to answer the present ecclesial predicaments, this work suggests a way of remembering and returning to the past. Judging from his own Eastern Pentecostal Tradition and personal salvific experience, the author calls the Christian Church to neo-primitivism expressed in the rediscovering and reclaiming of the basic order of the Primitive Church of the first century. Dr.Donev proposes a new understanding of the Pentecostal experience expressed in power, prayer and praxis. Furthermore, reclaiming of the original experience is the answer for the church of the 21st century expressed in discipleship after Christ.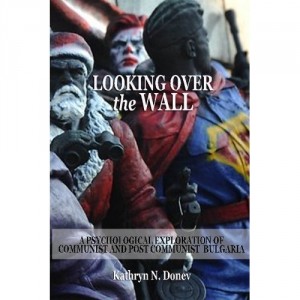 Looking Over the Wall
This book is the result of over a decade of research and personal experiences of living in Bulgaria for the past seven years. It embodies documents, articles, personal interviews and essays dealing with psychological explorations of communist and post communist Bulgaria. Along with a historical overview of Bulgaria, the author presents the development of psychotherapy throughout the country and addresses future concerns for the state of counseling within a post communist context. Furthermore, the author examines the Pentecostal experience of the Bulgarian evangelical believer drawing on a paper presented at the 36th annual Society of Pentecostal Studies Conference.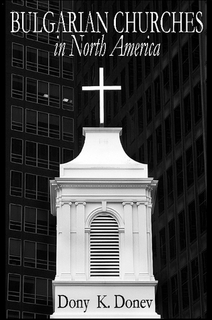 Bulgarian Churches in North America
Bulgarian Churches in North America results from a comprehensive dissertation work on emerging Bulgarian American congregations. The book incorporates some twenty years of research, which the author began while involved with the establishment of the first Bulgarian Church of God in North America initially located in the city of Chicago. The work presents an overview of the historical presuppositions and immigrant dynamics associated with Bulgarian churches is offered to enlighten the current problem of ministry. Next, a detailed contextual analysis describes the churches participating in the project. The work concludes with a series of prognoses of the explored movement of evangelical churches, various considerations and an A-to-Z church planting proposal to serve as a paradigm for ministry.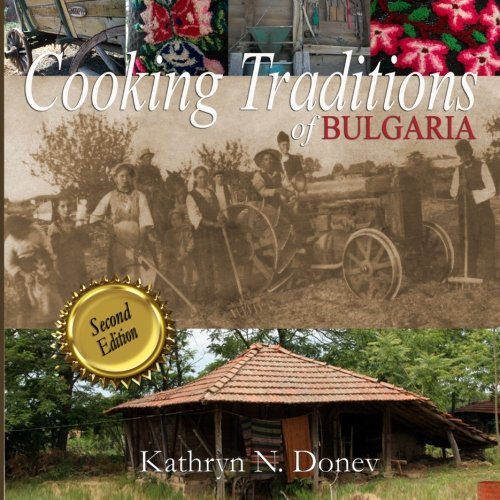 Cooking Traditions of Bulgaria
Bulgarian cuisine is distinct, yet eclectic at the same time with Mediterranean influence and flavors of its surrounding countries. Bulgaria borders the Black Sea, between Romania and Turkey. Greece is also a neighbor, along with Serbia and Macedonia to the west. This cookbook features 50 personal, but authentic recipes in attempts to further the tradition of keeping alive century old recipes of Bulgarian cuisine. I have tried to keep the recipes as authentic as possible with using American based ingredients and with every dish, dessert or drink there is a story to be told…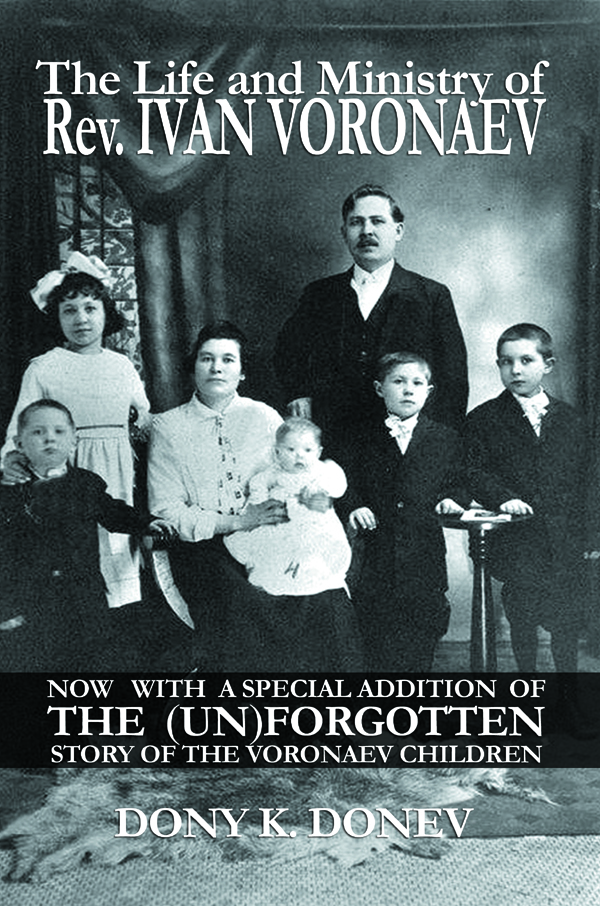 The Life and Ministry of Rev. Ivan Voronaev
This book tells the story of the life and ministry of the family who brought the message of Azusa Street to Eastern Europe and Russia. The research has taken close to a decade to complete. It started with a brief article on the beginning of the Pentecostal movement in Bulgaria, where unfortunately most church archives were destroyed during Communism. Consecutively, the research led my wife and I on a long journey from the Southern Baptist Historical Library and Archives in Nashville, to the Assemblies of God headquarters in Springfield and the Graduate Theological Union at Berkeley. Both papers included in this book were presented at two consecutive meetings of the Society for Pentecostal Studies in Minneapolis (2010) and Memphis (2011).
The Case of Underground Chaplaincy in Bulgaria
This book embodies documents, articles and essays dealing with the rediscovering and reestablishing of chaplaincy ministry in Bulgaria after the fall of the Berlin Wall in 1989, including the envisioning and establishment of the Bulgarian Chaplaincy Association and it's proposal for the reestablishment of chaplaincy within the Bulgarian Armed Forces submitted to NATO's Manfred Wörner Foundation in 2006, which subsequently led to the envisioning and establishment of the Master's Program in Chaplaincy Ministry via the Bulgarian Evangelical Theological Institute and New Bulgarian University of Bulgaria in 2009.
It is our sincere prayer that after all said and done chaplaincy is finally endorsed and established in the Bulgarian Arm Forces.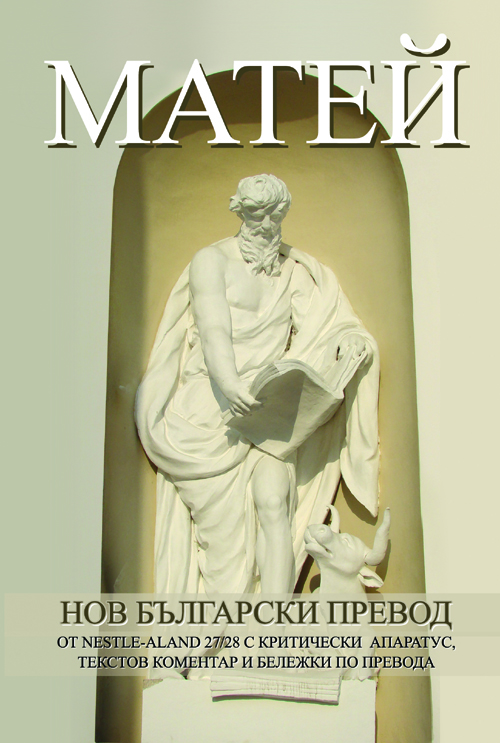 MATTHEW: A New Bulgarian Translation
In 2007, we set course with a pilot edition of the new translation including the Gospel of John, which was printed for Christmas. Our team continued with a full edition of the Johannine works, which included The Gospel of John, Epistles and Apocalypse, published for Easter 2008. In 2009, we presented a partial methodology behind the translation at the Logos Software's annual BibleTech conference in Seattle and at the 2010 BibleTech in San Jose, our team was able to show in an actual work setting the software used to prepare the Bulgarian interlinear text to the Nestle-Aland critical edition of the New Testament. Finally, we were able to publish in print the complete translation of the Gospel of Matthew for Christmas 2010. The printing of Mark and the Lukan Corpus are scheduled respectively for Easter and Christmas of 2011.
MARK: A New Bulgarian Translation
The new literal translation of the Gospel According to Mark hits the Marketplace on Monday via bookstores across Bulgaria as annual book fairs are usually held during the spring season. This time has been long waited by theologians and Bible scholars as this is the first series of literal translations from Nestle-Aland in the Bulgarian vernacular. It is the third volume our ministry has put out with the complete Johannine works in (2008) and the Gospel according to Matthew (2010). Final editorial revisions before printing are being made on the last of the volumes, which includes Luke and Acts, with plans to make it available to the general public by the end of the year.
We are proud to announce the publication of two Bulgarian Bibles in 2012. The first is the original Bulgarian translation of 1871 known as the Constantinople Bible – perhaps one of the best translation works by the American Bible Society ever. The digital remake and its new publication in paper in 2012 took our team some seven years of work.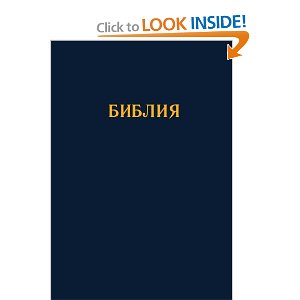 The second one is the 1940 Revised Bulgarian Bible initiated in 1920-24 by the British and Foreign Bible Society. It is perhaps the most read Bulgarian Bible of all times. While a number of new versions and revisions have attempted to replace it, our team has preserved the original text and made it available to Bulgarian readers abroad.
Both translation have been part of the Bible Works software since version 7 and its online equivalent YouVersion.com (now Bible.com) for several years now. We are also appreciative of the fact that almost immediately after the publication, both Bulgarian Bibles were picked up for distribution by Amazon.com and their sub-stores internationally, thus making them available to Bulgarian readers in all countries where Amazon is present, which covers virtually every region with Bulgarian population outside of Bulgaria.
Perry Stone: Nuclear War with Iran Prophecy (TBN January, 2012) | The Vision (Re: attacks, Iran etc)
PERRY STONE's website and email
On Tuesday night, January 24, I was host on the Trinity Broadcast Network (TBN). Our guests were Dr. Ron Phillips, Bishop Paul Zink and Damon Thompson.
Each one brought a very significant right now message for the Body of Christ, especially the church in North America. During the final portion of the program, I was asked to minister and used the last 21 minutes to share with the global audience a vision the Lord gave me many years ago. While this vision has not yet occurred, it may hold a clue to a future conflict with Iran. My partners and close friends have heard me share this on numerous occasions, and I will share a brief version now.
In the dream or vision I was standing on the porch of our home and in the distance to the left I saw a large nuclear cooling tower beginning to spin near a coast line. A second one was in the distance and it too began spinning like a tornado. In between the place where I was standing and where the two nuclear cooling towers were stood two tall trees – if you could call them trees. Both were the same height, very tall, and bleached white. There were no leaves and no branches on either tree. Years ago when I asked my father what was the meaning of the two trees, he referred back to the dream of Nebuchadnezzar, when this king of Babylon dreamed of a large tree, providing food, shade and protection and could be seen around the earth. In the dream this tree was Nebuchadnezzar and was cut down by a guardian angel. In the narrative, there was a one year time frame from the king's dream to the fulfillment (see Daniel chapter 4). Dad said the trees could be either two people (leaders) involved with the nuclear cooling tower that will be "stripped" of authority as a result, or may refer to radiation damaging trees, or a time frame of two years.
Dad also alluded to a dream that he had as a young man, in which he saw seven trees growing in a coal mind. A hand reached down and snapped each tree, one at a time. Exactly seven days later, a close relative passed away that had worked in the coal mines. Each tree was a time frame; in this case each tree was one day.
I then saw a large field, which in the New Testament, the "field is the world" (Matt. 13:38). In this field to the right, were a large set of bulls – whose horns looked like the horns on a Texas longhorn bull. Their skin was the same type of skin found on a Holstein cow, which is a milk cow. These bulls were running south, the moment the nuclear towers began spinning. I believed in the dream this represented the stock market, or the "bull market" that would be impacted by these events.
…in the distance to the left I saw a large nuclear cooling tower beginning to spin near a coast line.
When I saw this years ago, there was no indication of Iran's nuclear program. However, the Iranian regime has announced they will not stop their nuclear development and have openly said if they had nuclear bombs they would use it on Israel, and even the United States. The fact is, Iran cannot be allowed to make a bomb, as this would be the greatest danger to the entire world. Late last year, I began receiving information that a strike on Iran's nuclear facilities is highly possible this year (2012). If so, then the greatest danger to the United States is a huge spike in oil prices that would impact everything from food cost, transportation costs, buses for schools and even postage and air travel. Literally everything will be impacted by the rise of the cost of oil.
During the TBN program I shared basic information that a person can follow that would help make such a crisis at least more bearable to endure than if a person was unprepared.
To the Church:
• Every church should begin organizing small home groups in the event people are unable to attend evening services.
• Every church should prepare the names and all information on the elderly members and especially the members who are widows indeed. The local church must care for those who are unable to care for themselves.
•Every church should have two feeding programs: one for the unchurched and one for those of the household of faith who are in serious need. Each member can provide cans of food when attending church, as this can become part of the feeding and care ministry.
•Every church, if possible, needs a special fund to assist any dedicated members who may hit a crisis and need small amounts of financial assistance. Again, this is for those who have been faithful to God and his kingdom in the past.
To the Individuals:
• Know your neighbors and form a community watch to watch the homes and property of others when needed
• Prepare in every way as though you are in a very long winter storm and unable to get out
• Have an additional supply of cash – in smaller bills – in a secure and safe place
• In certain cities and areas, have a plan of protection for your family
• If investing, know your investments and do not place money in anything that can be shaken in the event of a war in the Gulf, etc.
The National Level:
• Our leaders must understand that Israel has a covenant with God and standing with Israel is standing with God's covenant.
• In the event of a war, open our strategic reserves only as a final resort, and DO NOT offer to sell this fuel to Europe. Make no secret agreements that if Europe boycotts Iranian oil or products that the U.S. will cover them with our reserves. This will become a fatal mistake.
• The trucks delivering goods are diesel fueled, and diesel is higher in cost. The leaders of the nation must ensure that the truck industry that delivers food and needed goods continues to deliver, by ensuring diesel fuel is provided and remains at a more affordable cost – even with a spike in prices.
• If you live in a city with a 1-3 day supply of food (many in New York eat out and not at home), then you should have at least a 3 week supply of food in your apartment.
• If a conflict deteroiates, then the rail roads must be used for delivery and the routes must be set up in advance. Leaders should not wait until a crisis escalates but be proactive rather than reactive.
• The Church must be prepared to minister in every way as never before.
As I said on TBN, based upon a vision I had in the late 1990's, we will recover from whatever is coming after a period of time. This vision was from the Lord, but Perry Stone's interpretation can be fallable. However, from all I have seen and what I am hearing, the possible war in the Persian Gulf could fulfill the vision. God knows and time will tell. Visions are given not to scare you but to prepare you. God bless you.
P.S. Because you have called and asked for more information, you can order the audio CD (CD084) Warnings in Visions and Dreams by my father and me – where I share details of warnings as well as how believers can prepare for the last days.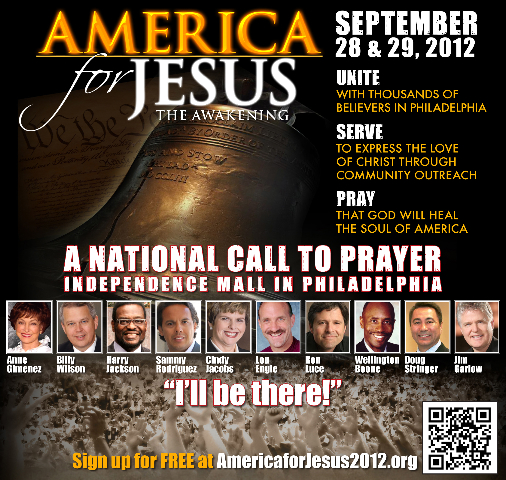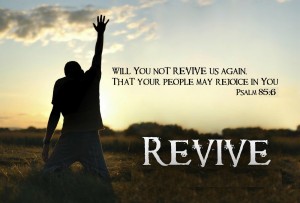 Labor Day weekend marks the beginning of our annual Revival Harvest Campaign. The purpose of the campaign is to reach lost souls and to encourage the local congregations through prayer and ministry. We appreciate the response from all churches who have participated in our Revival Harvest Campaign in previous years.
We will be opening the 2012 Campaign at a location that has been in our prayers over a decade now and our visit has been long anticipated. We have received similar invitations from other churches and we are praying that the Lord opens a door for us to minister there again in due time.
Since Bulgaria became a member of the European Union five years ago in 2007, hundreds of thousands of Bulgarians have emigrated in search for a better life. We've been ministering with these communities and helping them organize local Bulgarian churches. We ask that you join us in prayer for the Bulgarian congregations marked on the map below, as we are prayerfully working on a strategic program for reaching Bulgarian emigrants and establishing new churches abroad.
In midst of crises, confusion runs rampage, insecurity floods thoughts and spiritual warfare is greater than ever. And there exists doubt in well established faith that all is well. However, it is our prayer that this oppressive spirit be broken, that lies be reveled and that hope returns with great power from above. It is with this prayer that we receive this vision for revival to break the bondage of the mind. We continue to believe, regardless of how circumstances may appear or distractions which arise, that revival must go on . . .
Also read:
State of Bulgarian Churches in the United States 2012
State of Bulgarian Churches in Western Europe 2012
State of Bulgarian Churches in Canada 2012