20 things to fix on the old missionary car so you go again:
1. Better tires and front alignment
2. Replace old leaking radiator and refill with new antifreeze
3. Engine oil and filter change
4. Touch up rusted rear fenders
5. Fix non-working horn
6. Air condition recharge
7. Cracked rear bumper fix
8. New spark plugs and tune up
9. New air filter and box cover replacement
10. New propane filter and evaporator cleanup
11. Mono-injection tune up for propane fuel line
12. New windshield wipers
13. Leaking wipers fluid tank fix
14. Engine temperature gauge fix
15. Replace 20 year old gas pump filter
16. Trunk and leaks fix
17. High beam bulbs replace
18. Rewire all electric plugs and chargers
19. Replace driver side window mechanism
20. Don't forget to anoint it like Wesley did his horse. It works!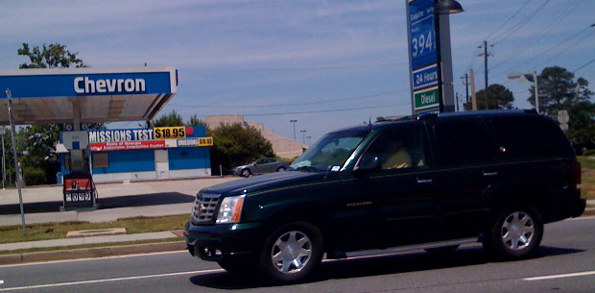 Dony K. Donev, Cup & Cross Ministries International
The following World Missions series were sparked by a partial sign with the words "Missions Check," we saw in Atlanta on our way to a mission's trip to Europe just a weeks after the great tornado of 2011. We've observed the events that followed for over a year now, thus launching these series with a purpose. After serving in various ministry positions around the globe as a part of the Church of God for over 20 years, we have built a solid platform as a response to current problems and issues on the mission filed. In the past seven years alone, our ministry team has survived several consecutive denominational splits, and coming on the other side still preaching Jesus Christ and Him risen, this is what we have to state…
Check the Facts
Let's face it – the simple truth is that as Pentecostals, we like to exaggerate. We love it when the numbers speak for themselves. The examples are so many that anywhere we look we find more numbers than actual people. The pastoral monthly reports must be there to ensure our way of life. Some even put a pen to the missionary's statistics in order to calculate that every $33 or $55 or $77 given to missions returns as one saved human soul.
But do these numbers tell our story right? Hardly so! For who can count the tears shed in one's intercessory prayer? And who can count the words of one's heart cry toward God? Jesus Himself considered 99 as equal to the one lost, and the poor widow's offering as much as all given by the rich. Seems appropriate to suggest that these are the real facts that count in the Kingdom of Heaven and they are the facts we should consider even in this earthly life.
Check the People
When you get down and personal with the issue, the problem is not in the numbers, but in the people who create them. Because before they are seen by all around us, facts are created first and foremost in the hearts of people and there lays the weakest link of any group of people. Wrong attitudes like jealousy, gossip, unconstructive criticism, disloyalty to leadership and negation of goals will ultimately affect the performance and can even destroy the group.
Even secular corporate companies for years have searched for people with a certain level of emotional intelligence (EI), defined as the ability to identify, assess, and control the emotions of oneself, of others, and of groups. It is said that EI has a direct effect on maximum performance and building relationships with personality. But working in the spiritual world, the control of emotion is not sufficient. What the church needs is people with spiritual intelligence (SI); and not merely a corporate based combination of Intelligence Quotient (IQ) and Emotional Quotient (EQ), but a truly Pentecostal, in-the-Spirit formed form of spiritual inelegance identified with spiritual knowledge, professional training and adequate experience in the ministry.
Check Yourself
The truth of the matter is that many see neither the people nor the facts, but are out for number one. This self-indulging political agenda has brought us to a point in the history of our church where we are not who we say we are anymore. The contrasts in our identity are so many, that five Pentecostal generations later, we stand at the verge of unprecedented identity crises for which very few have realistic answers or solutions.
1. Check your overall motives for missions and ministry. Thirty days of solitude fasting always helps clear the mind and the body from unnecessary baggage.
2. If there is sin, it is you at fault, not someone else. Make sure it is dealt with in a timely and proper fashion or it will destroy you within.
3. Forgive without forgetting. This means to keep on forgiving every time you remember the fault of the other person. If your brother has offended you, it is you that needs to find forgiveness (Mt. 19)
4. If you see one fallen by the road, it is you that must take care of him/her. You may be the only solution for the problems nearest to you.
5. Take responsibility in owning your feelings. Bitterness is a strong weapon in the hands of the enemy, but even negative emotions are a powerful tool in the hand of the Lord.
6. Express yourself. Start a blog and keep posting at least twice weekly. Then sum it all in a book and publish it. You will be surprised how many followers will find you.
7. Start preaching out of your comfortable zone, without a pulpit or set time. Broadcast it on uStream, publish it on YouTube. Whatever it takes you, get out there and just preach Jesus.
8. Appoint a morning hour for prayer and keep it just for you and God regardless of what may be going on around you.
9. Read all the books you were supposed to read in seminary. If you missed seminary, now may be a good time to submit your application.
10. Find other ways to grow. Not just as a professional or an expert, but as your own person. Be a self worth being.
11. Whatever you do, do not stay in the dry, out in the desert. There is a whole new promised land waiting for you. Surpass the midlife urges to bottle up your emotions and just keep on walking.
12. Remember: the place where you are going is worth all the effort.
Related articles:
Missions Test 1: Mission, Method & Message (2012)
Missions Test 2: Means, Motive & Opportunity (2012)
MissionSHIFT (Part 1): Paradoxes in Missions (2011)
MissionSHIFT (Part 2): Free Will Missions (2011)
MissionSHIFT (Part 3): WebMissions – The Good, The Bad and The Ugly (2011)
M3: Missions for the Third Millennium – A Public Position (2010)
8 Simple Rules for Doing Missions in the Spirit (2009)
Church of God Eastern Europe Missions: Leadership, Economics and Culture (2009)
Read also: Why I decided to publish Pentecostal Primitivism?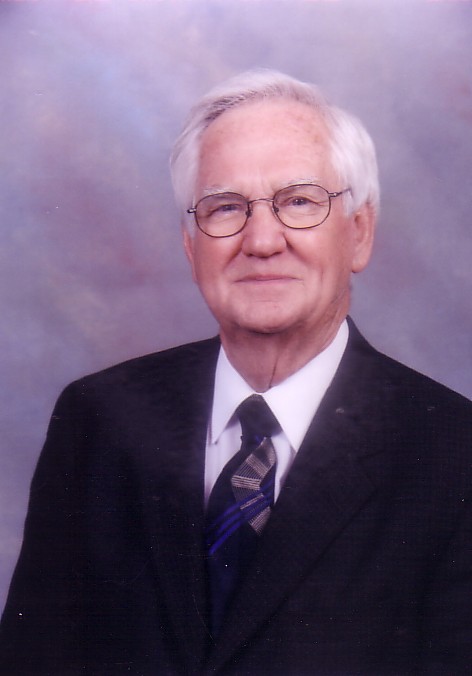 FaithNews Networks: February 28, 2012–Lovell R. Cary, 83, veteran Church of God missionary and denominational leader, passed away last night, Monday, February 27, in Cleveland, Tennessee.
Cary is best known for his leadership of Church of God World Missions as Assistant Director for eight years and as General Director for eight years. Since 2004, he has served as a Missionary Evangelist. He also served eight years on the International Executive Council.
Cary accepted his first appointment to missions in 1954, when he went to Hawaii. In 1959, he moved to the Philippines and later served as Field Director of Asia Pacific for 20 years.
Current General Director of World Missions Rev. Douglas LeRoy said of Dr. Cary, "He has introduced Christ to thousands, and his Christian life and global passion have impacted the world. He was known as an effective preacher of the gospel and as 'Mr. Missions.'" Cary's biography, Nothing to Win but the World, sums up his life as a missionary statesman.
Lovell and his wife, Ginny, were married for 65 years. They have two daughters – Sharon and Susie – three grandchildren and two great-grandchildren.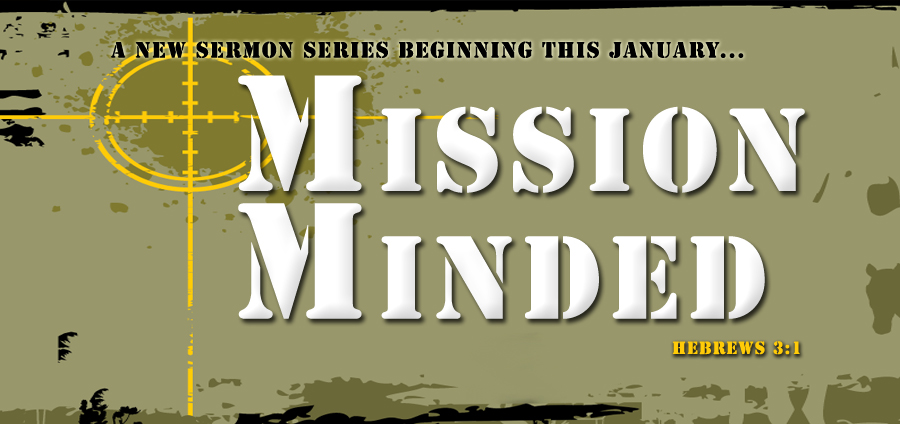 A New Perspective on the Idea of Mission Work
By Kathryn N. Donev
I have never seen myself as "mission-minded." To be honest I don't even really know what this statement means. Maybe it is an out-dated phrase, but during my college years I would constantly be faced with these words. Then when I married and moved overseas I met many people whom identified with this saying. However, I noticed that many of these "mission-minded" people enter the international context completely the opposite because they were lacking in culture sensitivity. And for the most part, this unfortunate insensitivity was unaware to them. Without being sensitively aware of your location there is limited connectedness to the people to whom you attempt to minister. And in addition when there is the other barrier of language, one at times works in a context of misunderstanding and ineffectiveness regardless of how "mission-mind" one may be.
So before answering the call to missions and going on your first cross cultural experience, there are a few things to consider:
1. Be informed about the cultural differences of the people you are trying to reach because your good intentions may be misunderstood and even offend.
2. Keep in mind you are not going on a site-seeing tour but to help others see the true light.
3. Just because something makes sense in your language, doesn't mean it will make sense interpreted into a foreign language. Clichés are to be avoided.
4. Remember that you are going to lift up others and not yourself. The song that says "It's all about YOU," actually refers to Christ.
5. Consider that the people you are ministering to are real and not objects to be put on display in a savvy PowerPoint after returning home from your trip.
6. Just because you go to a foreign country doesn't make you a missionary.
7. It is when you put yourself in the shoes of the people you are helping, that you just may learn some do not even have shoes to wear.
8. Aid is not the answer to all problems. Sometimes the people you are going to assist have real problems and spiritual needs.
9. It is not the power of money that saves souls, but the power of a Heavenly Father.
10. There is a major difference between being "mission-minded" and being an international worker.
If you want to genuinely minister to another, you have to meet the needs that they have and not the ones you want them to have. Not everybody is in need of a pair of socks or a toothbrush. Not everybody has a cookie cutter problem that can be fixed with one solution, which is found in a brown paper bag. If you want to be effective on the field, consider the difference of being an international worker versus being "mission-minded." Perhaps, you should listen to where God is calling you to work and not be influenced by emotions of where it would be exciting to visit. And just maybe consider embracing the idea of working tirelessly instead of simply being mission-minded without a clue. Consider that perhaps the answer of you not being effective in your context is not to go across seas to try to be effective in another context. It's great to have your mind on missions, but it is insufficient to only think about missions on a whim; if this is even what this statement "mission-minded" means at all.