Turkey deal may have stopped refugees from reaching France and UK but it has not resolved the crisis
Less than two years after the European Union was confronted with an unprecedented influx of refugees, during which over a million people from Syria, Iraq, Afghanistan and beyond flooded Europe's borders, EU officials are saying that the migrant crisis is under control. For this, the EU credits its March 2016 agreement with Turkey, which was intended to curb entries into Greece via the Mediterranean Sea and end onward movement into Europe across the western Balkan route. At the time, one European Commission senior policy official said the agreement, which stipulated that Greece send back to Turkey those migrants who do not apply for asylum or have their claim rejected, was seen as necessary to "ensure the future of the EU", where the migrant situation had become "explosive".
Just over a year later, crossings on the eastern Mediterranean have dropped from a weekly peak of 1,400 in early March 2016 to a weekly average of 27 for March 2017. The western Balkan path into Europe has seen a similarly significant decrease in crossings, from 764,000 in 2015 to 123,000 in 2016. Declarations of success have come despite criticisms by NGOs and experts, who have condemned the Turkey deal as an outsourcing of responsibility. This tactic may have stopped refugees from reaching France, Germany and the United Kingdom, at least temporarily, but it has not resolved the crisis at Europe's borders.
Crossings of the central Mediterranean, which predominantly impact Italy, are actually on the rise, and the stalemate over relocation of refugees from Greece to Turkey, a key part of the 2016 deal, continues. A new report by the German think tank Friedrich Ebert Stiftung (FES) shows that EU states along the western Balkan route are systematically – and violently – pushing back migrants. This route, which was at the forefront of the 2015 crisis, remains active, but it has slightly changed: movement has been redirected from Greece to Bulgaria's land border with Turkey.
In 2016, 18,000 migrants crossed into Bulgaria. According to the FES report, Bulgaria, Hungary and Croatia have responded to the new influx by intensifying "efforts to prevent entry into their territory". Hungary has further restricted its asylum legislation which "taken together with the physical push-backs, amount to the systematic violation of human rights" in the country, which already has the EU on edge with its ongoing crackdown on civil liberties. Attempts to forcibly close the borders in Hungary and Bulgaria have created a bottleneck in Serbia, where about 10,000 refugees and migrants are reported to be stuck. Border tightening across the western Balkan region has also led to an increase in the use of illicit smuggling networks, which is precisely the problem the EU claims it is seeking to tackle.
Meanwhile, the stalemate on relocation has left thousands of refugees trapped on the Greek islands. Thus far, only 1,000 people have been sent back to Turkey. With serious overcrowding and a lack of meaningful access to asylum procedures, the security situation in Greece is increasingly dire. The EU's support for a possible agreement with Libya displays a lamentable lack of lesson-learning.
Italy had a similar deal with Libya in 2008, which collapsed with the Arab Spring. This directly contributed to the sharp rise in migration flows from 2011. Nor is the Turkey agreement the first time that the EU has tried to outsource responsibility.
The so-called Dublin Regulation, which from 2003 designated asylum responsibility to the country of entry, quickly became unsustainable, with Italy and Greece unable to tackle the massive influx. By turning a blind eye to the problems that the 2016 Turkey agreement is wreaking on Balkan states, the European Commission will again struggle to formulate a cohesive shared response to the ongoing migration crisis. As one European Parliament official stated, the tendency instead has been "to try and keep the problem out of the EU as much as possible so as to not have to deal with the situation." But one European Commission policy official from the Directorate-General for Migration and Home Affairs suggested in an interview that "containing the numbers through third country deals is a precondition" for all EU states to determine a common policy. Having "more predictable numbers", she said, would give national governments the "breathing space" needed to sell voters on the need for a stronger, common approach to refugee arrivals.
But with the EU in a deadlock over the new Dublin negotiations, it is unclear whether member states can actually agree on a plan to effectively share responsibility in the continuing migrant crisis. Frontline member states are acutely concerned that the outcome of current talks may worsen the situation by further overburdening them. Inaction is not an option. Under international human rights law, European states are obliged to ensure safe and effective access to their territory for those fleeing persecution. It also has a legal mandate to find a solution: article 80 of the Treaty of the Functioning of the European Union requires the bloc to pursue a common asylum policy grounded in the "principle of solidarity".
The recent decision by the Commission to open sanction procedures against Hungary, Poland and the Czech Republic for failing to comply with the relocation decision is a step in this direction. Confronting recalcitrant member states – perhaps by cutting off access to EU funding – the bloc can halt the current a la carte mentality that leads states to pick and choose when they share responsibility. Because, when it comes to Europe's migration crisis, as one European Parliament member for the Committee on Civil Liberties, Justice and Home Affairs put it, "either you get with the programme or you're not in the club".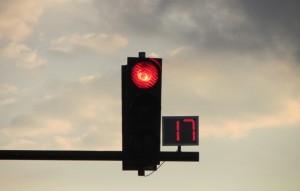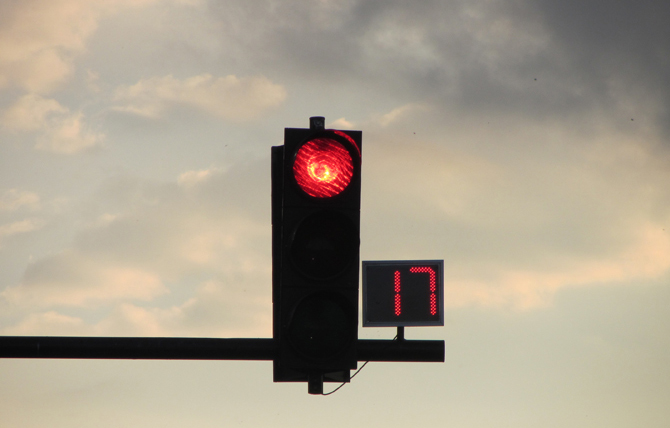 As we have previously proposed, this puts Bulgaria back on the "Red Light of 25 Years of Communism…" as in 2013 and 2014.
A socialist general from the Bulgarian Air Forces took by surprise the recent presidential elections winning +60% of the vote. He has already declared his pro-Russian preference asserting Bulgaria may pull out from NATO and the European Union.
As soon as loosing the elections, the ruling political party resigned the government early Monday morning. Bulgaria's constitution now demands that the president gives mandate to the opposing Socialist Party, who will reject it due to insufficient presence in Bulgaria's Parliament. The president then returns a second mandate to the ruling party, which they claim will turn down promptly.
A temporary government is then to be formed by the President and current Parliament, as it was the case in 2013 and 2014. In term, the democrats will hope to win with majority the new parliamentarian elections in 2017, which will be the 11th consecutive government elections in Bulgaria for the past 11 years since 2005:
2005 Parliamentary Elections
2006 Presidential Elections
2007 Municipal Elections
2009 Parliamentary Elections
2009 European Parliament elections
2011 Presidential Elections
2011 Local Elections
2013 Early parliamentary elections
2014 Early Parliamentary Elections
2015 Municipal Elections
2016 Presidential Elections
What does all this mean for the Church in Bulgaria?
Unstable political situation in Bulgaria with pro-Russian policies proposes a problem for the ministry of virtually all Protestants in the country. With a great probability to be voted in through a pro-Socialist government, a newly proposed legal measure bans any and all foreign organizations, companies and citizens from providing funding or donating to Bulgarian religious denominations. This would ban not only foreign physical and legal entities from funding Bulgarian religious institutions, but also companies with foreign ownership that are legally registered in Bulgaria. Using state funding for "illegal activities" by religious denominations will be sanctioned with prison terms of 3-6 years.
With these sanctions in mind, the new legal measure embodies the following rationale:
Churches and ministers must declare all foreign currency money flow and foreign bank accounts
Participation of foreign persons in the administration of any denomination is strictly forbidden
Foreign parsons shall not be allowed to speak at religious meetings in any way shape or form especially religious sermons
Anonymous donations and donorship to religious organization is not permitted
Bulgarian flag shall be present in every temple of worship
The new measure will block all foreign interference in the faith confessions and denominations in Bulgaria
PTS graduate Youry O. wrote us this morning:
S.O.S. Urgent Prayer request from Ukraine!
Dear friends! We ask you to take with us a heavy burden of prayer for our country, Ukraine and our family. As you may know from watching the news, for the last three months our country was struggling from protests and violent clashes between police forces and protesters who tried to overpower corrupt pro-Russian government in the country. There are more then a hundred people killed and tortured, thousands are wounded already. After the former president of Ukraine fled to Russia, the president of Russia, Vladimir Putin, commanded its military forces to invade Crimea (Southern Ukraine), and now there is a serious threat that they will advance into all Eastern part of Ukraine where we live. People are frightened. Economy is staggering. If the conflict escalates on the international level it may even grow into a WWIII. We ask you to think that suddenly some else's war may very soon consume all of the world. Please, ask your church, your friends and families to pray for safety of our family, for the peace in Ukraine, and for the peace to all of civilized humanity. We do not want our children to see the war in there homeland! Please, do not stand aside.
DECLARATION OF THE UKRAINIAN CHURCHES AND RELIGIOUS ORGANIZATIONS ABOUT THE FOREIGN AGGRESSION
Who's in charge of Ukraine?
Russia's take: Viktor Yanukovych remains Ukraine's elected leader, and Ukraine's new government is illegitimate. Russian United Nations envoy Vitaly Churkin called it an "armed takeover by radical extremists."
Ukraine's take: Ukraine has a legitimate government and is set to have new presidential elections on May 25. "Let's give an opportunity for that to work," Ukrainian Ambassador to the U.N. Yuriy Sergeyev said.
United States' take: Yanukovych abandoned his post last month, fled the country and was then voted out of office by Ukraine's democratically elected parliament.
How many Russian troops are inside Ukraine?
Russia's take: Russia hasn't said how many troops it's sent into Ukraine.
Ukraine's take: Russia has sent military ships, helicopters and cargo planes to deploy 16,000 troops into Crimea since February 24, Sergeyev told the United Nations on Monday.
United States' take: Russian forces "have complete operational control of the Crimean peninsula," a senior U.S. administration official told CNN on Sunday, with estimates of 6,000 Russian ground and naval forces in the region
Do Russian troops have a right to be in Crimea?
Russia's take: Yes. A treaty between the neighboring nations allows Russia to have up to 25,000 troops in Crimea, Russia's U.N. envoy said Monday, adding that Yanukovych requested that Russia send military forces.
Ukraine's take: No. Russian troops amassing in Crimea and near the border with Ukraine are an "act of aggression."
United States' take: No, and Russian President Vladimir Putin is playing a dangerous game. The consequences of military action "could be devastating," U.S. Ambassador to the U.N. Samantha Power said Monday.
Why is the tense standoff unfolding now?
Russia's take: Russia has said its parliament approved Putin's use of military force to protect Russian citizens in the Crimean peninsula.
Ukraine's take: There's no evidence of any threat to Russians inside Ukraine. Russia wants to annex Crimea.
United States' take: Russia is responding to its own historic sensitivities about Ukraine, Crimea and their place in Moscow's sphere of influence, a senior White House official told CNN Monday. Russia fears that Ukraine is falling under European or Western influence, the official said.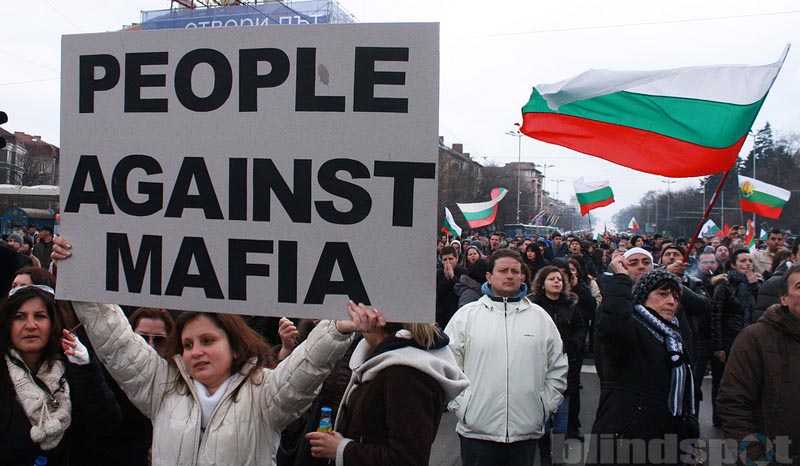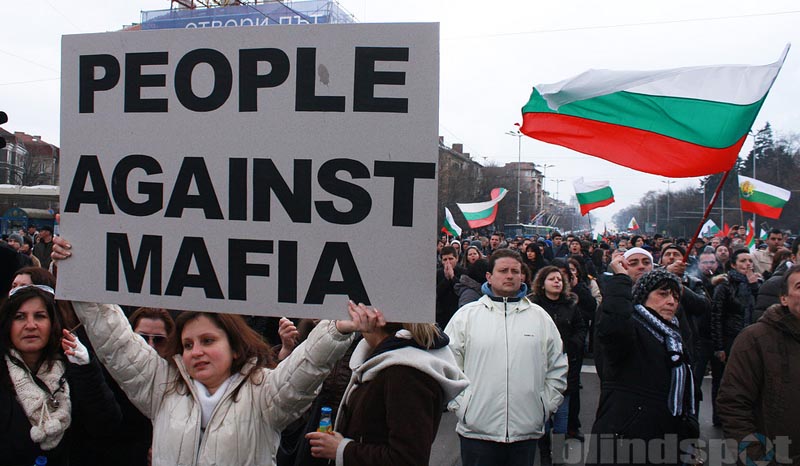 As Bulgaria is celebrating its Liberation Day on March 3rd, protests are still going on in most major Bulgarian cities. Neither the resignation of the Prime Minister and the leading party from the government amidst deepening economics crises, nor the appointment of a new patriarch to the Orthodox Church was able to calm the crowds who have been out in the streets for weeks now. General government elections are scheduled for May 12, 2013 while the President is working with parliament on forming an interim government.
After the last election some four years ago, political analysts working closely with our ministerial team warned that if newly elected government continues to use the same local level (city, municipality) political paradigms to run the country as a member of the European Union, crises will be inevitable.  This was obvious even to the social concern grassroots including our chaplaincy program and para-church ministries.
Two years later, as half of the parliamentarian term has passed, we further advised in "Election's Perspectives for Bulgaria" that as Bulgaria's Prime Minister elect did not take the much expected place as a presidential candidate, his political strategy has been strongly criticized by his opponents as inadequate and insufficient to answer Bulgaria's current crises. Amidst the global economic collapse, it was reasonable to suggest that similar socioeconomic shifts will not be long before appearing in Bulgaria.
The year 2013 began with a political distress in one of Bulgaria's ethnic parties through a "backstage" attack against their soon to resign leader. The opposition responded immediately releasing a secret dossier code named "Buddha" revealing the Prime Minister working as a secret agent for the communist government police. His resignation, along with the resignation of the whole Cabinet, followed less than two weeks later as protests swept the streets of Bulgaria in the month with lowest temperatures, highest electric bills and of course highest rate of the government disapproval.
Meanwhile, after almost entering Bulgaria's parliament in 1997, the Bulgarian Christian Coalition, traditionally representing the Protestants in the country, remains on the borderline of any political existence. Bulgarian evangelicals were never able to reach their political legacy again, although the new Bulgarian census showed over 25% increase of evangelical population in Bulgaria to some 65,000 people strong. The alternative party, Christian Democratic Forum has showed no political activity since it was established a decade later and quickly defeated by having less than 1,000 votes nationwide. The Bulgarian Christian Coalition has also chosen not to run in the upcoming elections.
July 25, 2004: Bulgaria should not allow religion and policy to be mixed, Parliamentary Speaker Ognyan Gerdhzikov said. In an interview for the private bTV channel Gerzdhikov said the new law used as a base for the July 21 church raids was voted in 2002 aiming to overcome the schism of the Bulgarian Church. Last Wednesday police stormed through 250 churches countrywide and detained many priests in a controversial raid to restore proprietorship of official Bulgarian Orthodox Church. Gerdzhikov pointed out that the Prosecutor's order for the raid was legal, underlining, however, that the measures taken were not proper. The problem following the schism of the Bulgarian Church has established two Orthodox community centers, one headed by Patriarch Maxim and the other claiming he had been "appointed" by ex-communist regime.
July 24, 2004: Current arguments in the Bulgarian Church are due to real estate ownership according to Justice Minister Anton Stankov. Stankov explained that the police actions were legal. On July 21 police stormed through 250 churches countrywide and detained many priests in a controversial raid to restore proprietorship of official Bulgarian Orthodox Church. The problem following the schism of the Bulgarian Church has established two Orthodox community centers, one headed by Patriarch Maxim and the other claiming he had been "appointed" by ex-communist regime.
July 23, 2004: The Supreme Cassation Court initiated legal proceedings against the so-called Alternative Synod of Inokentiy. One of the charges is illegal possession of property. The case has been referred to the National Security Service. Meanwhile, Inkentiy and priests from his synod demanded the resignation of chief prosecutor Nikola Filchev because of his interference in church activities. The priests met with MPs. However, no MPs from the National Movement Simeon II (NMSII) and from the Bulgarian Socialist Party (BSP) attended the meeting. Inokentiy said that he struggled for the churches, not for the church properties. Bulgarian ex PM and leader of Democrats for Strong Bulgaria Ivan Kostov read a declaration of the United Democratic Forces saying that some Bulgarian state institutions violate basic human rights and freedoms. MP from the NMSII Borislav Ralchev tried to deny the attacks against the Government saying that the issue was not about state interference in the church activities. "There is no alternative synod. There is just one synod of the Bulgarian Orthodox Church", leader of the parliamentary faction of the New Time Miroslav Sevlievski said. The church, the Holy Synod and Bulgarian Patriarch Maxim have to decide on the solution of the problem, BSP MP Tatyana Doncheva said.
July 22, 2004: Priests from the dissident clergy headed by Metropolitan Inokentii served a mass in font of the Saint Sofia church in Bulgaria's capital. The holy men protest against yesterday's controversial police raids to restore proprietorship of official Bulgarian Orthodox Church. Later on Thursday representatives of the dissident clergy headed by Metropolitan Inokentii met with MPs from all Parliamentary Groups except for the Bulgarian socialists. The holy men urged for the resignation of Bulgaria's Chief Prosecutor Nikola Filchev. Police stormed through 250 churches countrywide and detained many priests Wednesday. The problem following the schism of Bulgarian Church has established two Orthodox community centers, one headed by Patriarch Maxim and the other claiming he had been "appointed" by ex-communist regime.
July 21, 2004: Bulgarian policemen scuffle with a priest as they detain him Wednesday at St Parashkeva church in Sofia July. Police tried to force dissident clergy from 18 local churches in an escalating schism in Bulgarian Orthodox community. Police stormed through 250 churches countrywide and detained many priests Wednesday in a controversial raid to restore proprietorship of official Bulgarian Orthodox Church. The problem following the schism of Bulgarian Church, dating three years ago, has established two Orthodox community centers, one headed by Patriarch Maxim and the other claiming he had been "appointed" by ex-communist regime. In Sofia alone, priests were forcefully dragged out of 18 churches alongside present laypeople. The dissident clergy headed by Father Inokentii is determined to stay vigil in front of their churches until allowed back into them. arises.