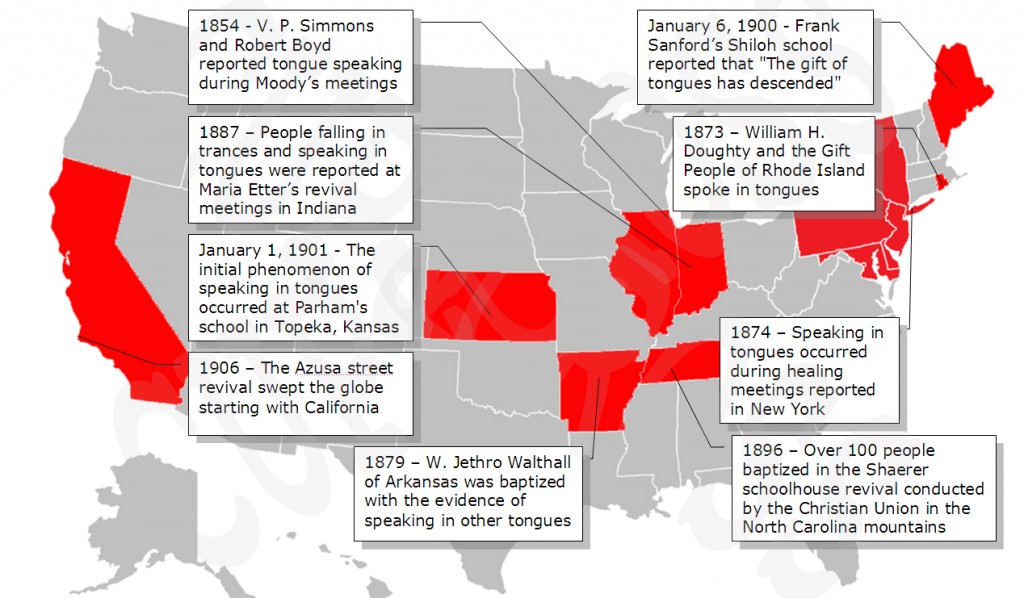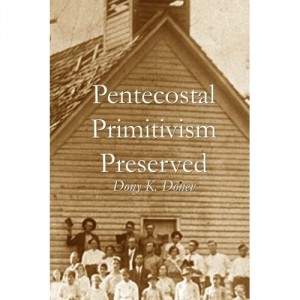 Speaking in Tongues in America Prior to the Azusa Street Revival of 1906
April, 1906 – The Azusa street revival swept the globe starting with California
January 1, 1901– The initial phenomenon of speaking in tongues occurred at Parham's school in Topeka, Kansas
January 6, 1900 – Frank Sanford's Shiloh school reported that "The gift of tongues has descended"
1896 – Over 100 people baptized in the Shaerer schoolhouse revival conducted by the Christian Union in the North Carolina mountains
1887 – People falling in trances and speaking in tongues were reported at Maria Etter's revival meetings in Indiana
1874 – Speaking in tongues occurred during healing meetings reported in New York
1873 – William H. Doughty and the Gift People of Rhode Island spoke in tongues
1854 – V. P. Simmons and Robert Boyd reported tongue speaking during Moody's meetings
FURTHER READING:
Church of God (Cleveland, TN)
Azusa Street Revival of 1906
Prior to Azusa Street Revival of 1906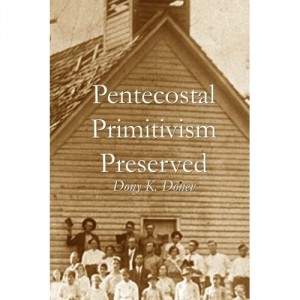 The Azusa street revival swept the globe starting with California
January 1, 1901– The initial phenomenon of speaking in tongues occurred at Parham's school in Topeka, Kansas
January 6, 1900 – Frank Sanford's Shiloh school reported that "The gift of tongues has descended"
1896 – Over 100 people baptized in the Shaerer schoolhouse revival conducted by the Christian Union in the North Carolina mountains
1887 – People falling in trances and speaking in tongues were reported at Maria Etter's revival meetings in Indiana
1874 – Speaking in tongues occurred during healing meetings reported in New York
1873 – William H. Doughty and the Gift People of Rhode Island spoke in tongues
1854 – V. P. Simmons and Robert Boyd reported tongue speaking during Moody's meetings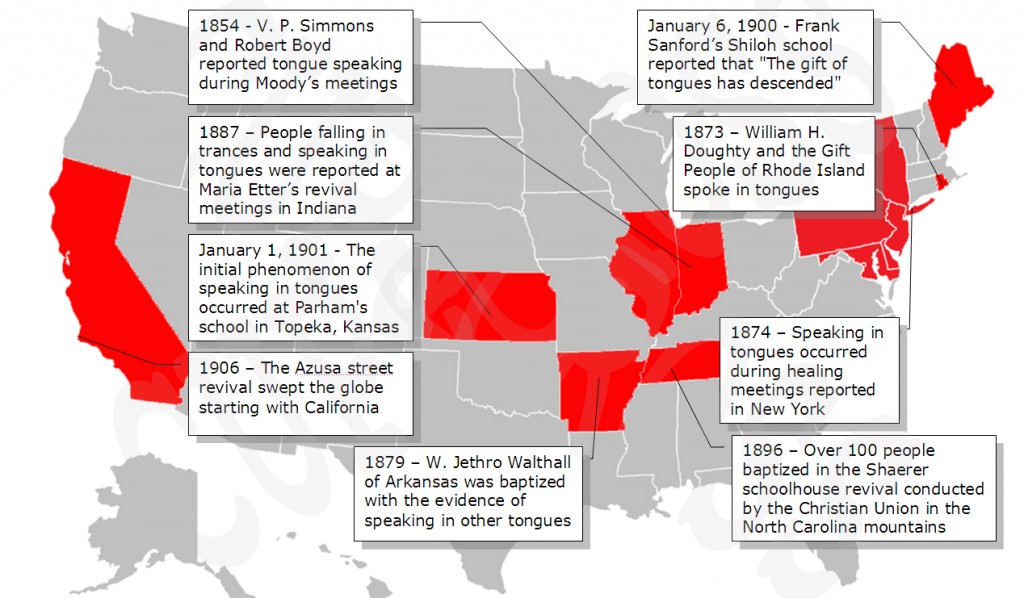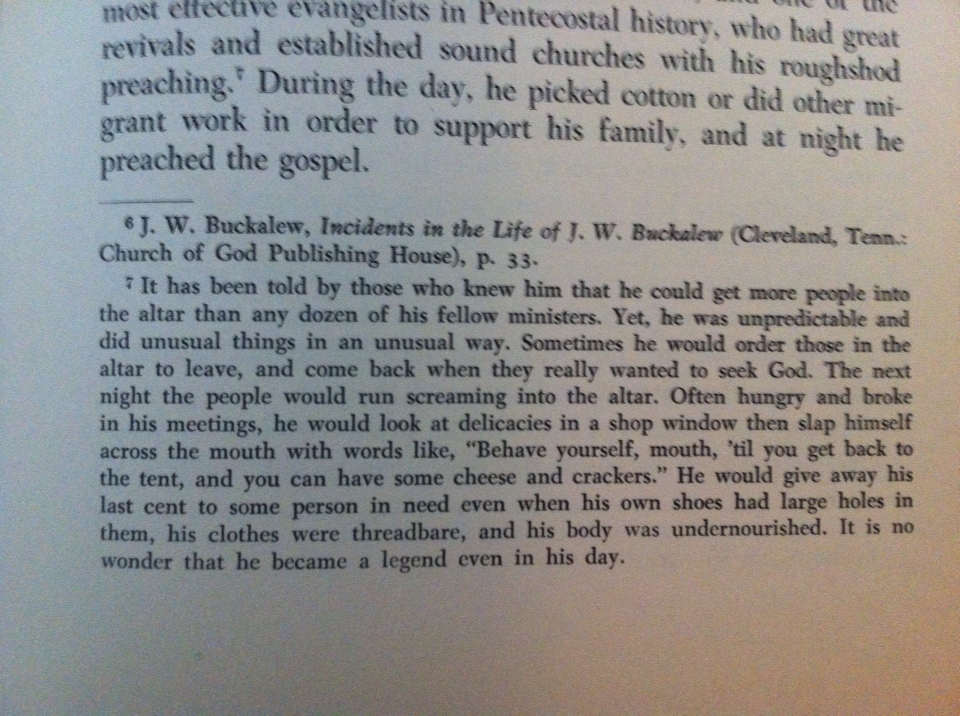 Alive, alive! (A personal testimony)
Church of God Primitivism
Bulgarian Church of God
J.W. Buckalew
Pentecostal Primitivism Preserved
Why revival came? by Dr. Charles Conn
Azusa Street Sermons, etc.