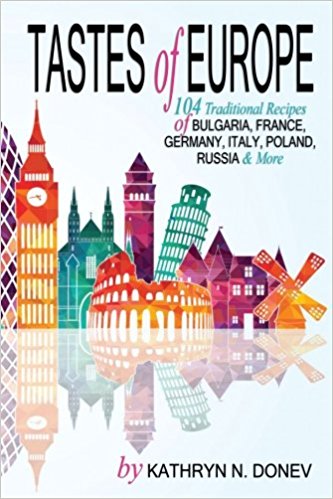 Europe has a very rich history and is a place many aspire to visit. To walk its cobblestone streets, see the majesty of the Eiffel Tower or tour the ancient ruins of Rome are only but a few wondrous adventures one can partake in Europe. The tastes of Europe are all the same intriguing. European cuisine is filled with depths of flavor implementing fresh seasonal ingredients while being influenced by hundreds of different cultures and as many years of technique and mastery.
Now you can enjoy this unique culinary culture of intriguing dishes from all over Europe right in the comfort of your own home. From the distinctive desserts of Czechoslovakian Blueberry Bublanina and Lithuanian Poppy Seed Cookies to the heavenly flavors of more traditional meals like Sautéed Sauerkraut with Pork and Mini Meatball Soup, Tastes of Europe includes delicious exciting recipes that are easy for all to prepare. This cookbook features 104 authentic recipes of Europe with an emphasis on Eastern European flavors and Bulgarian cuisine. Among other featured countries are France, Germany, Italy, Poland and Russia.
Some of these dishes are distant relatives to ones found in ancient Roman manuscripts believed to have been compiled in the late 4th or early 5th century AD. Others are among those far before the time of Christ. With nearly every dish comes a story and custom. This cookbook attempts to preserve these century year old stories for many years to come so they can continue to be passed down.
FREE Shipping on orders over $25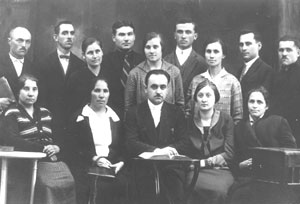 By the fall of 1927 the Pentecostal revival from Bourgas extended to several outreaches. Appropriate recognition was given by the General Council of the Assemblies of God in their September, 1927 meeting. The Latter Rain Evangel also reported revival in Bulgaria, workers trained at the Bible School and a good number saved and baptized with the Holy Spirit.
 With this avid success and the arrival of Nikolov's first-born son on November 9, 1927 came the second attempt to unite Bulgarian Pentecostals. A preliminary meeting was held in February of 1928 in Rouse where the Union's establishing meeting was scheduled for March 28 in Bourgas.
To no surprise, only 14 delegates representing five congregations attended. The delegates voted and received the Union's by-laws and statement of faith, based on the same documents by the Assemblies of God in America. The first annual conference of the new Union followed in October in Varna. A national General Council was set and the Executive Committee was chaired by Pastor Nikolov – at the time of his appointment he was only 28 years of age.
Trained in the United States and familiar with the Assemblies of God structure, Nikolov purposed to replicate the same organization in Bulgaria. Unfortunately, most Bulgarian Pentecostals in 1928 did not have a clear perception of the Assemblies of God and hardly felt part of the denomination. With only 20 members, the new organization was a small minority and did not represent the vast diversity within Bulgarian Pentecostalism at the time. Neither did it cause the split among Bulgarian Pentecostals as often held. The official registration of the Pentecostal Union simply confirmed the deepening division among Pentecostals in Bulgaria that had taken place since Zaplishny was deported in 1924.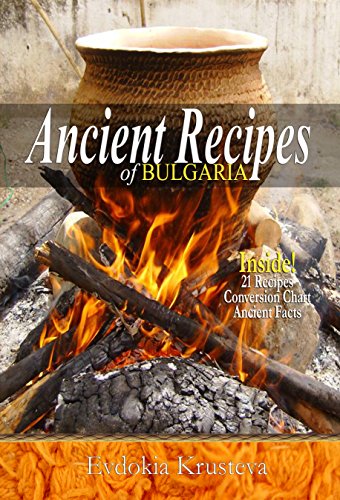 Ancient Recipes of Bulgaria, Second Edition
By Evdokia Krusteva
This cookbook features nearly two dozen truly ancient recipes of Bulgarian cooking. Some of these dishes are distant relatives to ones found in ancient Roman manuscripts believed to have been compiled in the late 4th or early 5th century AD. Others are among those far before the time of Christ. As Bulgaria is a country of oral history, recipes are typically not written, but passed down from one generation to the next by experiencing the method of preparation. With nearly every dish in Bulgarian cooking comes a story and custom. This cookbook attempts to preserve these century year old stories for many years to come so they can continue to be passed down.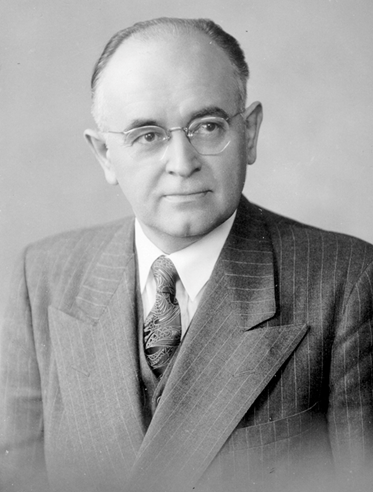 In 2018, the Pentecostal Union in Bulgaria (Assemblies of God) is celebrating 90 years since its establishment. The story of the Pentecostal movement in Bulgaria is intrinsically connected with the life and ministry of Nicholas Nikolov. Pastor Nikolov was born in Bourgas, Bulgaria on March 15, 1900. His life story unfolds as following:
1900 Born in Karnobat near Bourgas, Bulgaria
1914 Saved in the Congregational Church in Bourgas
1919 Under the ministry of Paul Mishkoff
1920 Attended university in New York
1921 Baptized with the Holy Spirit
1924 Married and working at Bethel
1926 Ordained and appointed by AG
1927 Led Pentecostal revival in Bourgas, Bulgaria
1928 Established the Pentecostal Union of Bulgaria (Assemblies of God)
1931 Returned to the States and earned a master's degree
1935 Headed Assemblies of God training school in Gdansk, Poland
1938 Returned to Bulgaria after forced out of Poland by the Nazis
1939 Returned to the United States after forced out of Bulgaria by the Nazis
1941 President of Metropolitan Bible Institute
1947 Pastored in North Bergen, NJ
1950 President of New England Bible Institute
1952 Faculty at Central Bible Institute in Springfield, Missouri
1956 Earned a Ph.D. degree from the Biblical Seminary in New York
1961 Retired due to sickness
1964 Passed to Glory
This two-day conference is designed for publishers, programmers, webmasters, educators, bloggers and anyone interested in using technology to improve Bible study.
Thank you for completing the BibleTech Conference survey. Based on the feedback, we are looking into options for a more comprehensive conference in 2019. 
We would love to incorporate your ideas as we are planning.
What would you like to share?
Who would you like to see?
Are you interested in speaking?
What hot topics are you wanting to know more about?
Please post your ideas below! We want to hear from YOU!
18525 36th Ave S Seattle, WA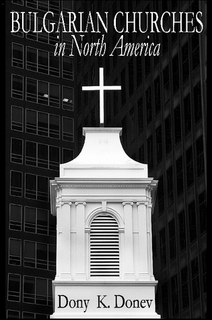 Bulgarian Evangelical Churches in the European  Union (2018 Report)
Bulgarian Evangelical Churches in America (2017 Report)
Bulgarian Evangelical Churches in Chicago (2017 Report)
Bulgarian Evangelical Churches in Texas (2017 Report)

Bulgarian Evangelical Churches – West Coast

(2017 Report)
Atlanta (active since 1996)
Los Angeles (occasional/outreach of the Foursquare Church – Mission Hills, CA)
Las Vegas (outreach of the Foursquare Church – http://lasvegaschurch.tv)
San Francisco (occasional/inactive since 2012, Berkeley University/Concord, CA)
Bulgarian Evangelical Churches in Canada (2017 Report)
Toronto (inactive since 2007)
Toronto/Slavic (active since 2009)
Montreal (occasional/inactive since 2012)
CURRENTLY INACTIVE CHURCHES/CONGREGATIONS:
New York, NY (currently inactive)
Buffalo, NY  (occasional/inactive)
Jacksonville, FL  (occasional/inactive since 2014)
Ft. Lauderdale / Miami  (currently inactive)
Washington State, Seattle area (currently inactive)
Minneapolis, MN (occasional/inactive since 2015)
READ MORE:
Properties law expansion both in ownership and taxes
Price jumps to European standards and drastic increase in cost of operation
Increase of LGBT, third gender will be introduced with legislated ratification of the Istanbul Convention 
Various evangelical organizations relocating their headquarters and structure away from the capital Sofia with the formation of a third evangelical alliance
Changes in education legislation demand even independent (denominational) religious schools and their degrees to operate exclusively under government approved colleges and universities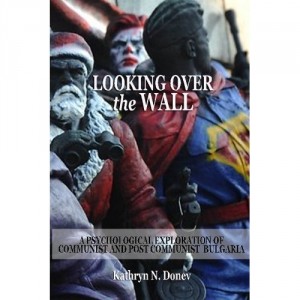 Looking Over the Wall: A Psychological Exploration of Communist and Post Communist Bulgaria
This book is the result of over a decade of research and personal experiences of living in Bulgaria for the past seven years. It embodies documents, articles, personal interviews and essays dealing with psychological explorations of communist and post communist Bulgaria. Along with a historical overview of Bulgaria, the author presents the development of psychotherapy throughout the country and addresses future concerns for the state of counseling within a post communist context. Furthermore, the author examines the Pentecostal experience of the Bulgarian evangelical believer drawing on a paper presented at the 36th annual Society of Pentecostal Studies Conference. As well included is original research which develops a theoretical account of the sequences of internal motivation in addition to student survey results regarding counseling practices from the first Master's in Chaplaincy Ministry Program in Europe at the Bulgarian Evangelical Theological Institute.
Get your Kindle copy today at: Amazon Kindle Store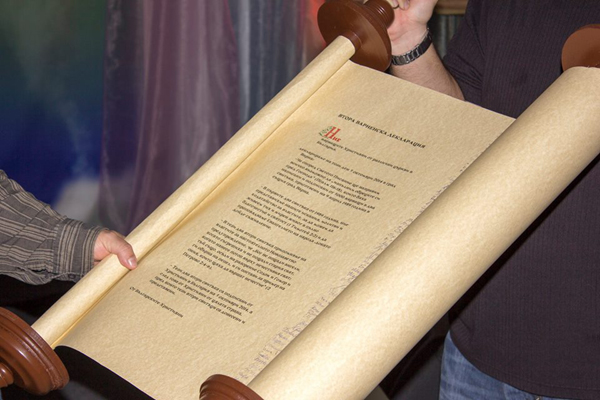 Moves to ratify the so-called Istanbul Convention of the Council of Europe are encountering strong opposition both from parties in the Bulgarian government and the opposition.
Members of the Bulgarian government and of the main opposition Socialist Party have joined forces to oppose the government's decision to pass the so-called Istanbul Convention on gender-based violence to parliament for ratification.
The cabinet approved a national program for prevention of domestic violence on Wednesday, and, as a part of it, advised MPs to ratify the Council of Europe's convention on preventing and combating violence against women and domestic violence, which was adopted in Istanbul in 2011. Following the government session, however, the Deputy Prime Minister in charge of social and economic policies, Valeri Simeonov, from the nationalist United Patriots, told the media that eight of the 21 ministers had voted against the document.
"Not only the United Patriots [who have four ministers] but eight ministers voted against," he said. The names of the ministers who opposed the convention will be revealed on Friday, when the minutes of the cabinet meeting are published. The plan to pass the Convention, which Bulgaria signed in April 2016, for ratification in parliament, drew sharp criticism especially from one of the parties from the United Patriots Coalition, VMRO.
On December 28, the party, led by the Minister of Defence and Deputy Prime Minister, Krasimir Karakachanov, published a statement which claimed that, through the convention, "international lobbies are pushing Bulgaria to legalize the 'third gender'.
The party declared itself firmly against the document, which it accused of "introducing school programs for studying homosexuality and transvestism and creating opportunities for enforcing same-sex marriages". Over 30 civil and religious organizations had sent an open letter to Karakachanov, urging him not to allow ratification of the convention. As a result, he said, he had given a negative opinion of what he called the "scandalous text". What has most upset nationalists is mention of the term "gender" as a social construct as opposed to the biological "sex" in the text of the document, although the explanatory report to the convention notes: "The term 'gender' … is not intended as a replacement for the terms 'women' and 'men.'"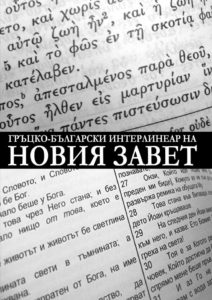 Grateful for several revivals in 2017, along with our regular preaching schedule in Bulgaria. We held our annual Harvest Campaign and celebrated the 20th Anniversary of our Electronic Bible with a reading through the whole Bible in a day. For the 500th Anniversary of the Reformation on October 31, 2017 we were finally able to publish a decade-long project: "Greek-Bulgarian New Testament Interlinear."