Reflection on on U.S. Department of State recognizing  the Bulgarian Chaplaincy Associations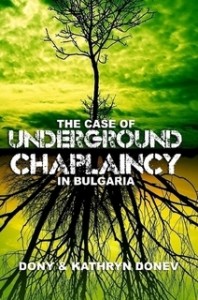 BREAKING NEWS [October 8, 2007]
Original source archive: U.S. Department of State:
https://web.archive.org/web/20080709061910/http://www.state.gov/g/drl/rls/irf/2007/90168.htm
For immediate release: Bulgarian Chaplaincy Associations Recognized by U.S. Department of State
U.S. Department of State has released its annual International Religious Freedom Report for 2007. In the section about Bulgaria, the work of Cup & Cross Ministries has been noted through the recognition of the Bulgarian Chaplaincy Association.
Cup & Cross Ministries has worked toward the establishment of the Bulgarian chaplaincy Association since the year 2000. After five years of training chaplains, strategic professional placement and providing ministry in all respective areas of chaplaincy, in 2005 we began the process of registration with the Bulgarian government. This process was both difficult and a long test of our endurance. Although we were not openly denied registration under the 2002 Religious Act, various courts throughout Bulgaria hesitated and delayed our legal registration. Our ministry activities were closely watched and members of our staff were called in for interrogation on various occasions. After resorting to international human rights and religious freedom organizations, finally on February 23, 2007 the Bulgarian Chaplaincy Association received registration by the Sofia Municipality Court to become the first legal chaplaincy organization in Bulgaria officially recognized by the Bulgarian government. The current U.S. Department of State report overviews the above process. The direct quote of the report follows:
International Religious Freedom Report 2007
Released on September 14, 2007
http://www.state.gov/g/drl/rls/irf/2007/90168.htm
Section II. Status of Religious Freedom
Improvements and Positive Developments in Respect for Religious Freedom
Some religious denominations reported that the Religious Confessions Directorate had become more active in assuring that national and local authorities respect and promoted religious freedom and that the national government was more receptive to their concerns. For example, a Protestant group, the Bulgarian Chaplaincy Association, gained legal status on February 23, 2007. The association represents approximately 120 Protestant pastors and individuals mainly affiliated with the Church of God and Assemblies of God but also includes Baptists and Lutherans.
Almost three decades ago, we established the Bulgarian Chaplaincy Association with a vision for ministry in the Bulgarian army, Ministry of Internal Affairs, jail and prison systems, Bulgarian seaports and airports, and the healthcare system. Out of these five goals set before us in 2006 we have fulfilled them all:
1. Tolerant and equal representations of all confessions in the chaplaincy ministry
2. The implementation of a contextualized chaplaincy model
3. The integration of chaplaincy education in all Bulgarian theological higher educational institutions
4. And the educational and consultant work on government and church levels
except:
5. The establishment of legal grounds for regular paid chaplaincy service in the Bulgarian army, Ministry of Internal Affairs, jail and prison systems, Bulgarian seaports and airports, and the healthcare system.
After designing and teaching the Masters of Chaplaincy Ministry program in two major evangelical universities in Bulgaria, we now have some of our trained chaplains working in jails, prisons, healthcare, civil emergency services and the corporate/political level. The legal system in Bulgaria, however, is yet to provide the proper measure for restoring chaplaincy in Bulgaria's armed forces. To this final step fulfillment we pledge out support in 2016.
Bulgarian Chaplaincy Association: Vision and Resolution
Bulgarian Chaplaincy Association
Resolution No. 1
We,
The founding members of the Bulgarian Chaplaincy Association in its first national assembly today August 19, 2006 in hotel Diana Palace, Yambol
In regard of:
1. Bulgaria's membership in NATO and its upcoming integration in the European Union
2. The transformations within the Bulgarian Army from mandatory toward standard paid service and the participation of Bulgarian contingent in NATO and UN missions
3. Contract agreement for NATO airbases on Bulgarian territory
4. The strategic renewal of chaplaincy ministry in the Bulgarian army
5. And the present need of chaplaincy ministry integrated in the Bulgarian army, Ministry of Internal Affairs, jail and prison systems, Bulgarian seaports and airports, and the healthcare system,
Declare our support toward:
1. The establishment of legal grounds for regular paid chaplaincy service in the Bulgarian army, Ministry of Internal Affairs, jail and prison systems, Bulgarian seaports and airports, and the healthcare system
2. Tolerant and equal representations of all confessions in the chaplaincy ministry
3. The implementation of a contextualized chaplaincy model
4. The integration of chaplaincy education in all Bulgarian theological higher educational institutions
5. And the educational and consultant work on government and church levels.
We, the founding members of the Bulgarian Chaplaincy Association will work toward the renewal, popularization and equal religious representation of chaplaincy ministry in all professional areas.
August 19, 2006
Diana Palace, Yambol
Dony K. Donev
To write this review of Frank Viola's From Eternity to Here for The Pneuma Review has taken almost a year. In order to critique (even review) one's work, you must know it. And not merely to have read it once or even twice, but to understand in depth the presuppositions that have led to its writing and the goals set with its publication. The way this is done is through studying the very mindset behind the author's complete works. For the reading of a book must turn into a journey or it will never get you anywhere. Have I done all this – most probably not, but I sure tried. So, here is the result of my journey.
In times of postmodernism, when metanarratives, and especially Biblical metanarratives, are being deconstructed and questioned by just about every secular movement, there has been a consistent attempt to explain the story of the Bible again to a postmodern and unchurched generation in a way they would actually understand.
To begin with the obvious, the book is comprised of three narratives that already have been much openly discussed:
The Bride of Christ
The House of God
The Body of Christ and the Family of God
The careful reader immediately notices the family-framed language of the description, which perhaps derives from the story of the first family in Genesis, where Viola begins to show the true message of the Bible. It is not merely the fall of Adam and Eve, but the whole creation being God's very plan for redemption of the universe and the salvation of mankind. This perspective changes the understood purpose of the Gospel from preoccupied with the fall of humankind to God-centered missio Dei.
The description of the creating and joining of Adam and Eve is simply phenomenal as it recreates the plan of God for humanity and the universe from a Biblical point of view. And from the very beginning, the book resembles the expository apologetic style of Augustine in De Civitate Dei (as even the full title De Civitate Dei contra Paganos is promptly resembled by Pagan Christianity). But instead of being philosophical, what we have here is much more a narrative, very similar to the approach taken by St. Symeon the New Theologian.
The view of God's love is very similar to the way Karl Barth treats it in his commentary to the Romans. Perhaps, because Viola sees it from his own experience of knowing God from God's own perspective through God's grace. And at times when speaking of the ultimate purpose of God for mankind and the universe, Viola, almost like Barth, walks a very thin line bordering universalism. And while it is true that God draws the creation to Himself through His love, any self-conscious theologian would make his listeners aware of the danger of universalism, except, of course, if he/she subscribes to such a soteriological view. So, I wrote Viola with the question if he subscribes to universalism and his response was "No." And I guess it would be quite difficult to be a Universalist, while considering hell a real and unpleasant place.
The three discourses of the book have been much discussed since its publication, yet a few observations are in order. Part one represents an ageless romance of transcendent and eternal God who creates His bride and reconciles the entire creation with Himself in order to redeem her back to His love – a passion that passes through space and time like no other.
The second narrative shows God on a mission. And while the Creator is described as "homeless" and searching for a home within His own creation, His mission is only completed in making mankind His home. Thus, the creation searches with God and a deserted and wildered mankind is found by God only to find eternal rest in Him alone.
This introduces the third "new species" discourse that quite frankly resolves the dilemma of one whole generation, whereas the story of the Bible is reconciled anew with a postmodern human mindset shaped by a Star Trek, Star Wars, Matrix-like culture. The union of Adam and Eve also puts a completely new perspective on the Biblical role of women and it makes an interesting case for their equal roles in creation and ministry.
Disappointment has been expressed in the unchurched language used in the book to describe God's emotions, but what about a sermon preached in 1741 by one Jonathan Edwards under the name "Sinners in the Hands of an Angry God"? Yet, a warning is indeed in order as the beginning of the 21st century is marked by a surge of postmodern apologetics through which Christian authors address issues outside the institutionalized church (social, political and economical) with the language of the people. But this attempt often goes so "deep undercover" that it remains foreign even to the church itself. A prime example for this phenomenon was the "Purpose Driven Church," which being a powerful address to the unchurched, often remains a mystery to many mainline Christians who simply could not separate themselves from the known church language. A fair warning would be finding a balanced way to present Biblical truths while keeping the language of the Bible itself as God intended it.
But even with the above, Viola's story remains missional and concerned with Missio Dei not only for a selected few, but the entire mankind and the whole creation. And this brings the mission of God not to the foreign lands where it has been sent for centuries, but very much home where the real issue is. Embracing God's love still remains the only spiritual ground where spiritual things do not replace the center of the Gospel – the incarnation of Christ Himself. And only then, the essence of being missional becomes the central dimension to the life and ministry of the church.
Viola views the loss of this dimension historically when the church was absorbed in the culture of Rome and Byzantium in a cultural ideology described by Eastern Orthodoxy as a symbiosis between church and state, which slowly, but surely removes Christ from the center of church and life. But this book is different from the rest, because it proposes a new ideological presupposition that encounters and resolve the deconstruction of church beliefs and praxis proposed by Pagan Christianity. Many traditional and even postmodern representatives of organized religion are terrified by the idea which Viola suggests, watching thousands of people leaving their churches to form not another church, not even a movement, but a new and phenomenal experience – a new phenomenon in the experience of God. For the claim that many current models of organized religion have reached a point of final capacity in the postmodern struggle of becoming more and more nominal may not be so farfetched after all.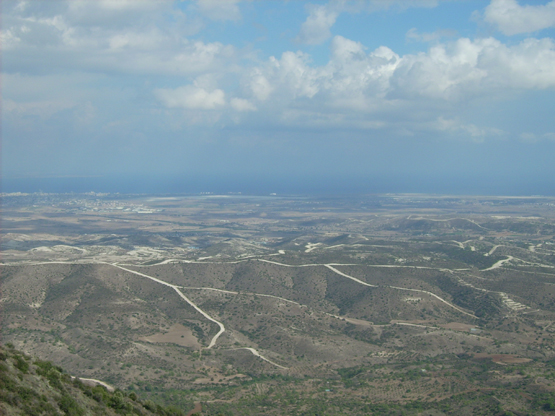 Every year our ministry organizes a National Mega Youth Event we have come to call "X". This year our event was held on 10.10.10 on the island of Cyprus. From the invitation of Pastor Rumen Mitodiev, we went to Cyprus expecting greet things. We spent there two weeks during which we were able to minister to and train the members of the national network of new and growing Bulgarian churches that have formed within the past several years as a direct result of the increase of immigration to the island.
Cyprus is an island located at the eastern end of the Mediterranean Sea just above Israel and 47 miles south of Turkey. It was once a British colony until 1960 when it gained its independence. It is the only militarily divided country with a Greek and Turkish zone. With this division brings a challenge in ministry unique to any other. However, where the Spirit of the Lord is there is liberty and no division among believers. The Bulgarian churches in Cyprus bring this refuge not only to Bulgarians, but Romani (Gipsy) and Turkish people as well.
During our time on the island, we faced much spiritual warfare as one can imagine with Cyprus being among the main destinations for human trafficking and highly influenced by black magic and Islamic beliefs. Yet, being faithful to the Cause our team continued to press on. Throughout our time with the various Bulgarian churches, we continued to receive one praise report after the other including healings, deliverance and people being restored to the faith. And in the Sunday morning service alone on 10.10.10 over 50 people came to the altar to receive Christ as their personal Lord and Savior. This makes any battle worth the fight and all the Glory belongs to God.
by Kathryn Donev
According to the New International Version of the Bible, Psalms 127:3 states, "Sons are a heritage from the Lord, children a reward from him." A child is a precious gift directly from God and therefore should be greatly appreciated, cared for and helped in all ways possible. My philosophy on how to best help a child is as simple as remembering your "ABC's": "Admit", "Believe" and "Care".
1) Admit: a child is a real person with real problems and needs one on whom to depend.
In experiencing everyday life one needs to admit the reality that is at hand. By this I mean, be aware that we do not live in a make-believe fairytale that can be scripted to our liking. When considering the life of a child, facing reality is crucial. First, one must admit that a child does not have a choice of whether or not to enter the world or to whom or where to be born. Yet the fact remains that the birth of a child is a real occurrence. Be reminded that existence is not the fault of a child and blame of being born should not be placed upon a child. Beyond the fairytale, in the real world, a child will have real problems and these need real solutions. This brings me to my second point of admitting that a child can and will have problems. Never underestimate what a child is going through by considering it insignificant. To a child, even what may appear to be the smallest dilemma can be disturbing. Third, admit that, wanted or unwanted, pleasant or unpleasant, since a child is a real person with real problems he or she needs to have an individual upon whom to depend; a person to whom problems can be brought. A child needs this stability in order to have a feeling of security. Remember that you can be that special someone who can make a difference in the life of a child simply by being available; physically, as well as emotionally.
2) Believe: in a child and support him or her no matter how many imperfections are present.
When a person has someone to believe in him or her, this provides to that individual what I like to call a "reach the sky" potential. A feeling of self-worth is instilled within those who are believed in and supported. Therefore, it is important to believe in a child, whatever his or her potential may be. Believing must also involve acceptance. One must accept a child as a unique individual who is human. Being human involves imperfections and when evaluating a child we should not expect perfection. When dealing with a child, allow for failure with acceptance. This acceptance of imperfections needs to be followed by approval. Not approval of failing, but approval of the child. Accept the total child with flaws and all. Let the child know that even when failure comes about he or she is still supported and loved. Believe in a child even in the midst of failure. One must believe in a child's capabilities and support his or her actions and decisions but this should be done with the child's best interest at heart.
3) Care: for a child with genuine affection.
Finally, to best help a child, show genuine concern and affection. Show a child that you really care. As humans, we are emotional beings and each of us has a need for affection. According to Maslow, affection is the third level in his hierarchy of needs. The first level in Maslow's hierarchy is physiological needs and the second is the need for safety. Although it is third on the list, I would argue that it is of no lesser value than the need for one's physiological or safety needs to be met. The need for affection must be satisfied for an individual to feel content with him or herself and eventually in the words of Maslow to become "self-actualized". It is in my opinion that the need for affection is one of humanities most important needs. It is very important in the early development of a child's life that affection is given. Without this, development is hindered. If one does not receive affections from others as a child then that individual will not properly know how to give or receive affection. With affection, comes the sense of purpose. Without affection, the opposite is true, and this will result in the search for belongingness. The manner in which a child can be told that he or she is cared for can be done in many more ways than just words. Words must be followed by actions. Listening, being available, and paying attention to a child are all ways of saying "I care".
So, in my opinion, ways to best help a child are among the simplest. I feel it is important to take preventative measure that aim to protect a child and allow that child to have the emotional strength to function. If we instill within a child positive investments, which are, found with in the "ABC's" discussed above, as the child becomes an adult he or she can use these qualities to counterweigh the negative aspects that unfortunately exist.
Unfortunately, we cannot completely protect a child, and he or she will encounter hardships and emotional distress which can result in hurt and internal disruption. When this occurs, I feel that the manner in which to best produce positive change in a hurting or disturbed child would include the following three advices:
1) Allow a child to play.
2) Allow for a safe environment.
3) Allow a child to be him or herself.
Bill Geiss once said, "The sound of children at play is the closest thing to God's own voice we shall ever hear." A child's natural expression and manner of communication is through play. A child uses play as a way to sort out problems. Due to the fact that play is what comes naturally to a child I feel that by simply allowing a child to play would be the most effective way to produce change in a hurting or disturbed child. Play is a method of escaping into a world that is created by the child to be exactly the type of environment which is needed at a particular point in that child's development.
The world of play needs to be one where the child feels safe. When a child feels secure then he or she will feel free to explore in many areas and act out his or her feelings. As Dibs in Search of Self portrays, this is what the whole principle of play therapy is based. When a child feels safe to play, then this world of play is a place in which a child can be whomever he or she wants.
In order to be effective in producing change in a hurting or disturbed child, one must allow a child to be him or herself. This may sound simplistic, but allow a child to be a child. Do not place unrealistic or demanding expectations upon a child. Do not expect perfection. Most importantly do not live your life vicariously through a child. Let a child develop into whoever he or she wants to become. It is necessary for a child to have direction in his or her life, however do not do so to the extent that the child has no control over the outcome of the destination. So, by allowing a child to play in a safe environment where he or she feels comfortable to be one's true self, in my opinion, would be the most effective way to produce change in a hurting or disturbed child.
Dibs in Search of Self is a highly inspirational and motivational reading. It provides the reader with a sense of hope that change can take place in a hurting child. What spoke the loudest was the power of play. For me personally, it was very emotional to read how a child could be so unloved and unwanted (p. 86) and have to exist in spite of the fact. Children are innocent realities and should not have to encounter such emotional hardship as Dibs did. I found Dibs' emotional strength remarkable. Even the greatest emotional hardship, such as those that Dibs encountered, can be dealt with through play.
There were many factors that led to the change in Dibs. First and foremost was the emotional strength that Dibs possessed within. Also, among the top of the list were people such as Hedda who was "convinced he's on the verge of coming through"(p. 19), Jake who gave Dibs a simple branch from a tree (p. 116) or Dibs' Grandmother who was able to devote herself to spending time with him. Dibs had people who cared about him and took an interest in him even though his mother and father almost gave up hope completely and wanted to resort to placing a label on him. However, Dibs' mother and father did not lose hope. Dibs had parents who were willing to change and admit their failures (p. 90). This was an essential element that was needed for the change in Dibs to occur. After Dibs' mother allowed him to attend play therapy, he was introduced to a therapist that saw beyond the opinions of highly educated parents. The play therapy experience allowed Dibs to be introduced to a whole new type of environment in which he was able to take control and the environment was one in which he was not always expected to be perfect.
What allowed Dibs to change was this new world. This world was a safe world. One in which the doors were only locked if he locked them. It was a world where he was able to work through his problems with play. He could associate his feelings with colors (p. 128) and did not have to verbally work out his feelings. Dibs was able to change due to the change that came from within. This was accomplished through the unobtrusive, non probing, nondirective techniques of the author (p. 45).
Most significant to the process behind the change in Dibs, in my opinion, was that play therapy provided the means where Dibs could act through his real world in a safe environment where he was able to bury the old Dibs and allow the strong and brave Dibs to be resurrected (p. 200). Dibs learned to understand his feelings and the feelings of others. He was able to gain emotional independence, which was one of the main objectives of the author (p. 31). Most importantly Dibs gained confidence in himself. This confidence was what allowed the real self to emerge.
After reading the story of Dibs, I have gained a better appreciation for the use of nondirective therapy and the role of the therapist as a somewhat neutral party. The author was able to provide a place for exploration without instructions and without rules. This, I feel, allowed Dibs to be his true self and to work out his inner conflicts. By being a neutral party, the author allowed the opinion of Dibs to be most important. I feel that reading this book has allowed me to understand the importance of being unobtrusive and not being the therapist that has all the answers. I highly respect the author's statement that therapy should not become the "predominant and controlling influence" in one's life (p. 58). I feel that it is important as a child therapist that one learns how not to become over involved with the client so that the client does not begin to gain a dependency upon the therapist. This book has challenged me to be more nondirective and in using this approach I will be able to allow the child to find the solutions from within and not to become dependant upon others.
Epilogue:
The first years of development are crucial to the proper development of a child. I feel that parents need to be educated concerning this fact and especially concerning the importance of a child's need for affection. I feel that it is also crucial that parents understand the necessity of play in a child's life, not only solitary play, but also interactive play between parent and child. Educating parents will hopefully serve as a preventive measure for social and emotional problems, which might arise during the development of a child. This could be a guide or roadmap for helping a child reach his or her greatest potential.