The believers within our Pentecostal tradition, despite some historical presupposition against education, have generally strived to receive and impart knowledge much higher than what secular science can offer. Our paradigm of integration of faith and learning has come from a personal experience of knowing God rather than scientific method, and in a way it has become our own scientific method of testing truth beyond our religious context into daily life.
Similarly, being formed in the Spirit impacts our lives holistically, even the areas of our deepest doubts, our most serious suspicions and our greatest fears. It is there that true discoveries occur and where we realize that we know not the cosmos, the earth, our land, our families and even ourselves unless we first know God. Faith and learning become a personal spiritual quest, which reaches beyond just a Christian worldview or interpretation of faith and reason, to our very beings and change us.
In my case, faith and learning developed from my personal experience as a fifth generation Pentecostal believer and Spirit-filled minister. I can truly say that it has been a journey of reaching and a quest of finding, one that has changed me forever. Education did not make me a minister of the Gospel, nor did it have the power to do so, but it most certainly made me a better minister and a servant of the Kingdom.
Along the way, God used teachers who did much more than just deliver content in classrooms, but established the faith into our hearts and minds. In my journey, they have become road markers who knew God and made Him known to others. The passion to become personally such a milestone in the spiritual journey of others has been the greatest challenge for integration of faith and learning within both our ministry and personal Pentecostal experience. For our journey with God should not be without a destination or an end. It should be about actually getting there, at the place and reality where Scripture declares with most definite certainty that "we shall know."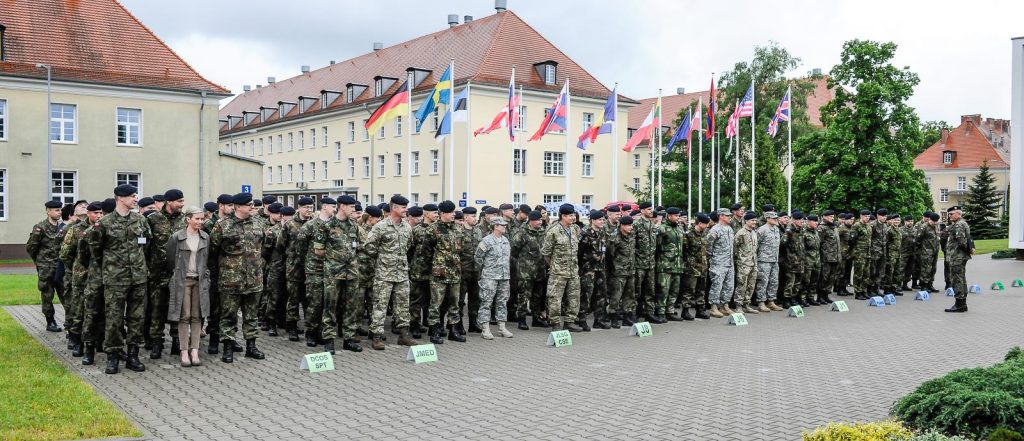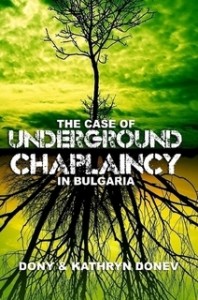 Bulgarian Chaplaincy Association: Celebrating a Decade of Ministry
We are proud to announce that the Master's of Chaplaincy Ministry Program, we designed and launched in Bulgaria in 2006, has been selected to be part of the Social Service Program of New Bulgarian University. After being for years a valuable part of the regular curriculum of the Bulgarian Evangelical Theological Institute and the St. Trivelius Institute in the capital Sofia, the chaplaincy program has received the highest level of recognition as successful graduates will be finally able to receive government recognized degrees and apply their knowledge and training in chaplaincy on a professional level. The chaplaincy program can also serve within the Integration Proposal of local NATO programs and be instrumental in dealing with the enormous wave of Middle East migrants crossing through Bulgaria today.
Although the Bulgarian Chaplaincy Association emerges from and ministers within the Bulgarian cultural context, it is designed for integral cooperation with organizations of various origins. This advantage comes from the experience of previous working relationships that the organizations represented within the Association have had with other non-Bulgarian organizations. The vision, structure and operation of the Association incorporate and comply with western styles of chaplaincy work on three levels (1) cultural, (2) educational and (3) governmental.
The cultural heritage of the Bulgarian Chaplaincy Association represents a valuable environment for integration of NATO forces within the local cultural setting. On a cultural level, various events and activities such as English speaking church services, fellowship of soldiers with local communities, hospitals, orphanages and other cultural experiences are available. Humanitarian aid projects are among the most efficient manner for integration within the local community.
On an educational level, there are possibilities on both sides. For example, Bulgarian language courses for the soldiers and English language courses for the local community could be implemented. The most important element within the education strategy perhaps may be education of chaplaincy workers, especially in the current context when Bulgaria is in a need of trained crisis counselors for cases of floods and other natural disasters. Finally, local and national government relations will assist in the change of the status of chaplaincy within the Bulgarian Army. Such an approach will have positive political implications, as chaplaincy becomes a mediator between the army, church and government.
The presented proposal integrates religious moral issues along with socio-political principles in the idea for chaplaincy within the Bulgarian Army. The implications of these principles project involvement of local NATO units in partnership with local Bulgarian organizations. In the case of chaplaincy within the Bulgarian Army, the proposed organization is the newly established Bulgarian Chaplaincy Association. Although political, social and economical issues remain in the scope of its work, the Association's main priority is the renewal of spirituality within the army structure through cutting-edge chaplaincy ministry beyond the ecclesial gates into a world of war and insecurity. The Bulgarian Chaplaincy Association acts as an agent of spiritual restoration targeting morality within the Bulgarian Army with the Bulgarian chaplain as the key element in this process. For an army without spirituality is no army at all.
Also important [click to read]: