Almost a decade ago, we presented a theological proposal for ministry in postcommunist countries, which has gained by far a prophetic value in our context of ministry. A strong point in the exposition was a response to the narrative, relational, spiritual paradigm often discussed in Pentecostal theology, to which our research proposed a more Eastern and more experiential model which includes prayer, persecution and power.
The thesis used this triangular formula to show that the Wesleyan quadrilateral is too logical to apply to the Pentecostal mindset and especially the Eastern Pentecostal one. Thus, it is more enforced on than emerging from the Pentecostal theology and is but a step toward understanding the Pentecostal experience.
At the same time, postmoderns relate to the spiritual mystical experiential nature of early (the research called it "primitive") Pentecostalism, but are indifferent to a more denominational structure that marginalize the spontaneity and almost irrational unexpectancy of the Pentecostal ordus liturgia.
Applying each of the above models creates a number of dilemmas in the Bulgarian context of ministry. One of the main problems is that the Bulgarian church needs much growth before even recognizing some of the above trends. Additionally, Bulgarian clergymen have little training in distinguishing current social changes, which affect their congregations daily. Actually, in most cases there is strong negation against the relevancy of social reality on church life; almost like during the time of the Regime, when congregations were practically closed, underground communities, defined not only by the persecution against them, but by their own identity as well.
At the same time, the respective western partners of the Bulgarian evangelicals fail to properly apply their knowledge on the subject in the Bulgarian context of ministry. This inability closes like a magic circle the relationships between the said social agents and creates church crises of unprecedented magnitude, which often result in a death spiral within the community of believers. Thus, the Bulgarian church, ministering in a post communist context, continuously struggles to find its identity through which it can minister effectively in and to a postmodern world.
In the struggle where postcommunism meets postmodernity in a battle for survival and even world dominion in which, Eastern European churches become unfortunate victims on an altar where the secular antitheism and the nominal orthodoxy cross their sacrificial axes. And this cycle can be broken only when Eastern European evangelicals refuse the identities forced on them by postmodern and postcommunist (both postChristian at best) social structures, and discover their own roots in the Pentecostal identity of the Bible, the spirituality of which alone has the power to transform both postmodernity and postcommunism. And there lays the key for effective ministry among Eastern European in the 21stcentury.
The Annual Conference of Bulgarian Churches in North America will be held May 28, 2010 in Huston, TX. More information is available via the website of the Bulgarian Church in Houston at: http://twitterchurch.us/
Download the brochure as PDF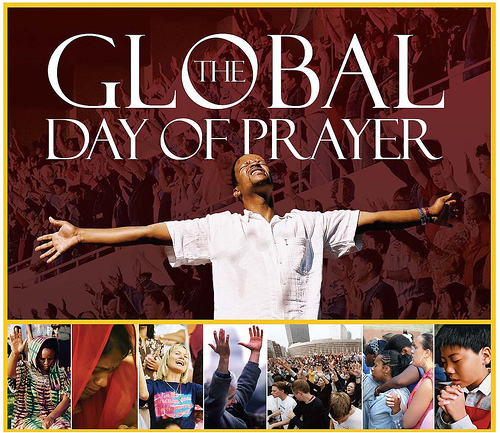 Cup & Cross Ministries International in association with Bibliata.com, Studio 865 and Mission Restoration – Bulgaria will be broadcasting the Global Day of Prayer from the National Palace of Culture in Sofia, Bulgaria beginning 10 AM ET on Sunday, May 23, 2010 .
Watch the event LIVE via http://bibliata.com
BUREAU OF DEMOCRACY, HUMAN RIGHTS, AND LABOR International Religious Freedom Report 2009
Section I. Religious Demography
The country has an area of 42,855 square miles and a population of 7.6 million. The majority of the population, estimated at 85 percent, identifies itself as Orthodox Christian. Muslims comprise the largest minority, estimated at 13 percent. According to the Council of Ministers Religious Confessions Directorate, there are approximately 150,000 evangelical Protestants [in Bulgaria] ….
Source: http://www.state.gov/g/drl/rls/irf/2009/127303.htm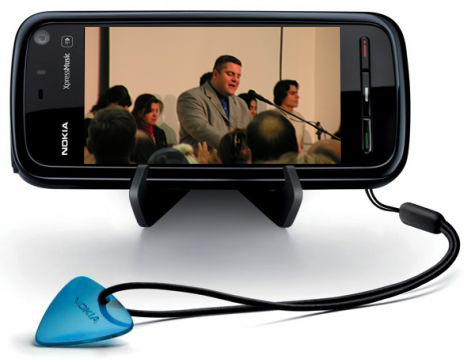 After traveling almost 4,000 miles, I am finally at the 2010 BibleTech listening to Antoine's talk on mobile technology in the ministry. Antoine is the main guy behind the Mobile Ministry Magazine and a great friend, but I am sitting in his lecture for more than just the code and the algorithm. I am a practitioner in the ministry.
Thousands of Bulgarian speaking people across the globe rely on our team every day to receive a verse from the Bible via SMS. Our Bibliata.TV website has become the Bulgarian GodTube with over 10,000 daily visitors, 1,500 active uploaders and hitting a half petabite monthly traffic in video exchange. So, I am more than just a listener – I am here for the power of the experience.
I met Antoine last year at BibleTech in Seattle. I shared with him our ministry in Bulgaria and abroad, and he offered to help us. Not long after the conference, I received in my office a Nokia 5800, which according to Antoine had more than one advantage over the iPhone, but the one that concerned me the most was the uStream app.
Speaking at the Leadership Development Institute earlier that year, I mentioned uStream but being busy with other projects never paid too much attention to it. Now, I had a reason to try it. No more than five minutes after opening the FedEx package I was broadcasting LIVE on a dozen of our ministry's websites. Five more minutes and people were actually watching. Hundreds of them.
WOW! I stopped for a pause, because my heart was racing. The potential of one small mobile device applied to the ministry of the church was overwhelming and I needed to pray.
A week later I had convinced two Bulgarian churches to broadcast their services via uStream. Two more joined on the following Sunday, one of them being a Bulgarian speaking congregation in Chicago. A Bulgarian minister from Spain began broadcasting on Thursday nights as over 50 people were logged in and ready to watch 30 minutes before his broadcast. We then put LIVE online the annual conference of Bulgarian churches in North America. Then the Global Day of Prayer from downtown Sofia was watched by 35,000 people LIVE on our Bibliata.com website.
Before we ever returned for our ministry term in Bulgaria, we had over a dozen churches broadcasting LIVE services on Sunday alone plus additional LIVE services on every night of the week except Monday. We received hundreds of emails with testimonies of dramatic healings and life transformations. And this has been going on for over one year now. All because of a small portable telephone that can fit on the palm of my hand and travel with me oversees in the pocket of my blue jeans. I guess I can say it like this: this phone was made for preaching!
John Maxwell says that while training followers adds to your church, training leaders multiplies it. I call this the G2 effect – the growth of the church in a geometrical progression. Like the story of chess boards (2, 4, 16, 256, etc). But the use of mobile technology in the ministry multiplies its effectiveness tridimensionally, adding to it a mobile dimension as a Rubik Cube. I call it M3 – a mobile motivational ministry factor that is unprecedented. And this is something the church cannot afford to miss if it wishes to remain relevant in postmodernity.