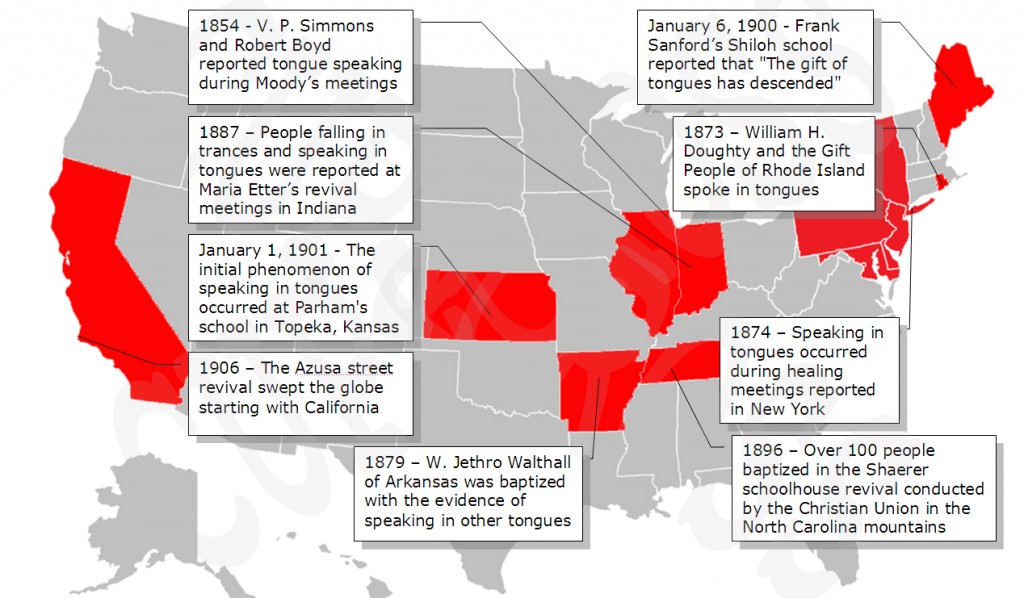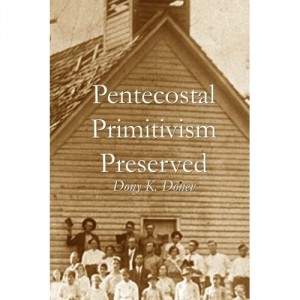 Speaking in Tongues in America Prior to the Azusa Street Revival of 1906
April, 1906 – The Azusa street revival swept the globe starting with California
January 1, 1901– The initial phenomenon of speaking in tongues occurred at Parham's school in Topeka, Kansas
January 6, 1900 – Frank Sanford's Shiloh school reported that "The gift of tongues has descended"
1896 – Over 100 people baptized in the Shaerer schoolhouse revival conducted by the Christian Union in the North Carolina mountains
1887 – People falling in trances and speaking in tongues were reported at Maria Etter's revival meetings in Indiana
1874 – Speaking in tongues occurred during healing meetings reported in New York
1873 – William H. Doughty and the Gift People of Rhode Island spoke in tongues
1854 – V. P. Simmons and Robert Boyd reported tongue speaking during Moody's meetings
FURTHER READING:
Church of God (Cleveland, TN)
Azusa Street Revival of 1906
Prior to Azusa Street Revival of 1906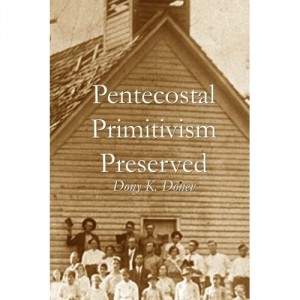 The Azusa street revival swept the globe starting with California
January 1, 1901– The initial phenomenon of speaking in tongues occurred at Parham's school in Topeka, Kansas
January 6, 1900 – Frank Sanford's Shiloh school reported that "The gift of tongues has descended"
1896 – Over 100 people baptized in the Shaerer schoolhouse revival conducted by the Christian Union in the North Carolina mountains
1887 – People falling in trances and speaking in tongues were reported at Maria Etter's revival meetings in Indiana
1874 – Speaking in tongues occurred during healing meetings reported in New York
1873 – William H. Doughty and the Gift People of Rhode Island spoke in tongues
1854 – V. P. Simmons and Robert Boyd reported tongue speaking during Moody's meetings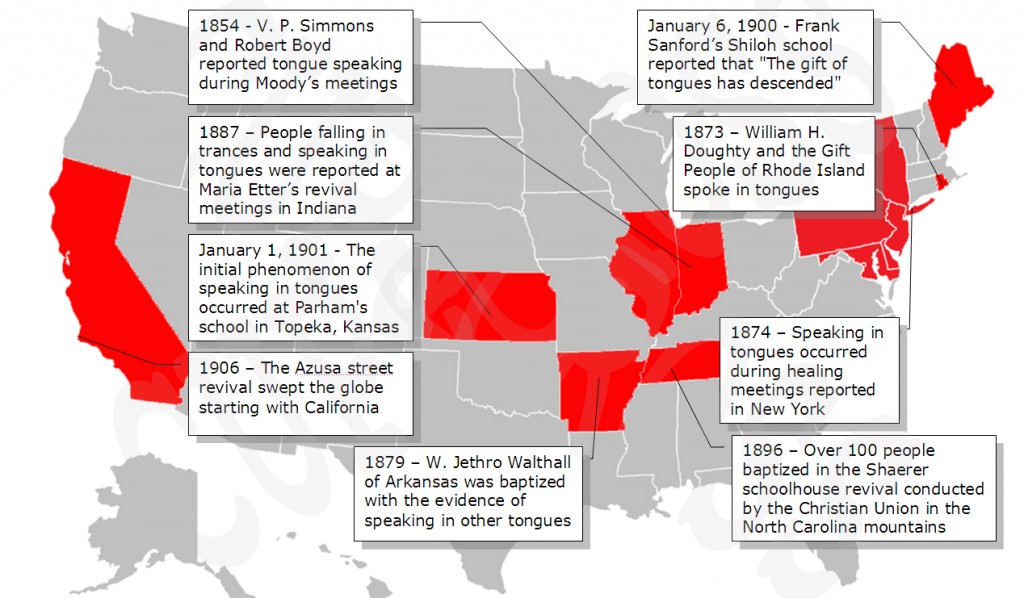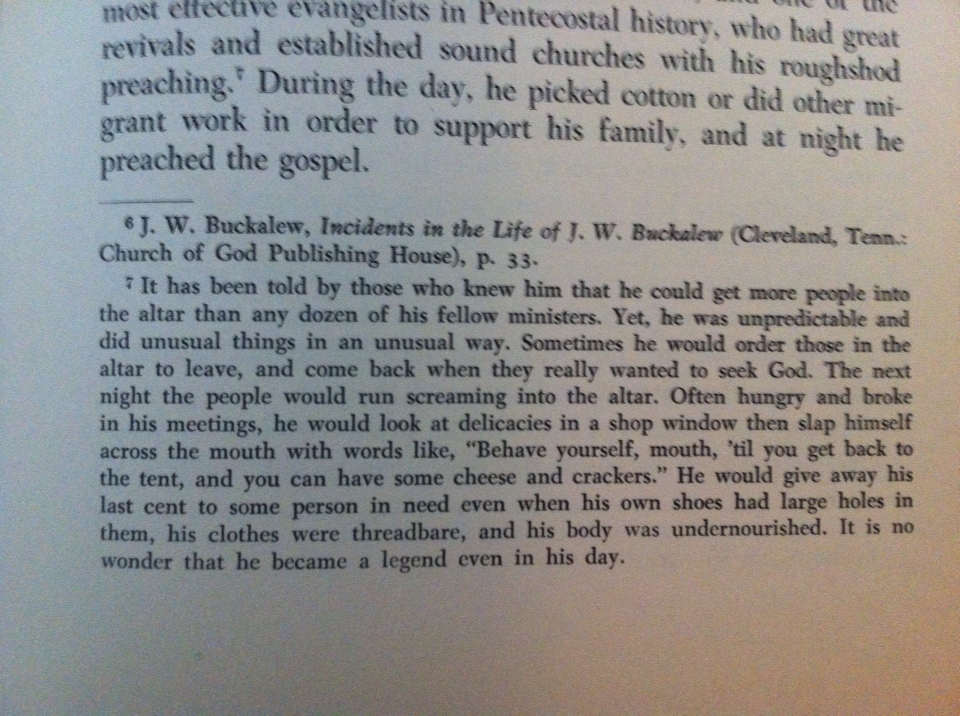 Alive, alive! (A personal testimony)
Church of God Primitivism
Bulgarian Church of God
J.W. Buckalew
Pentecostal Primitivism Preserved
Why revival came? by Dr. Charles Conn
Azusa Street Sermons, etc.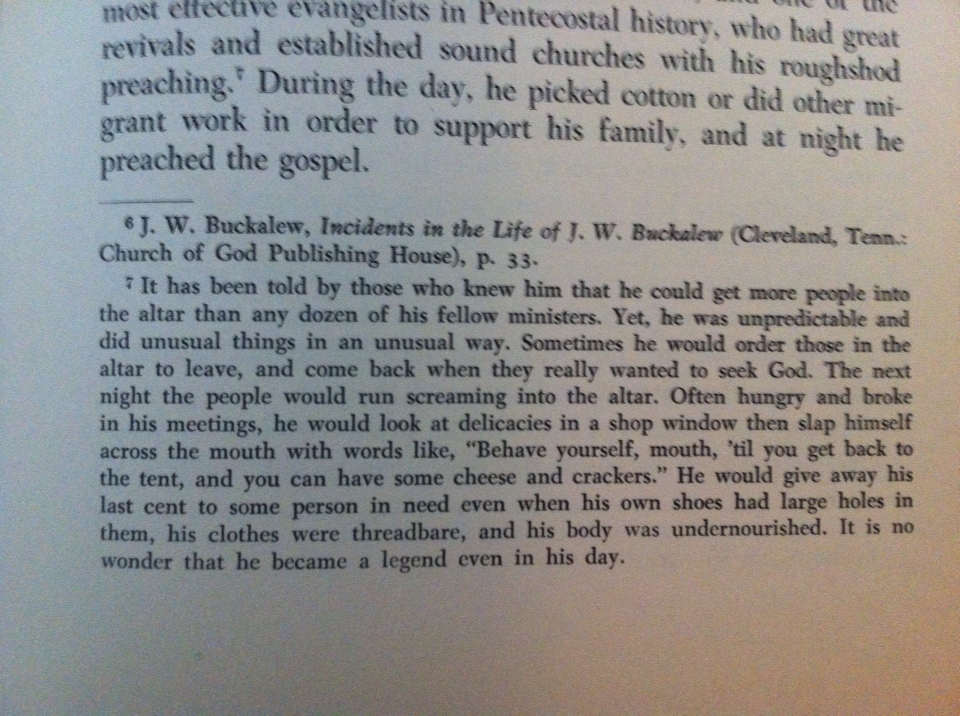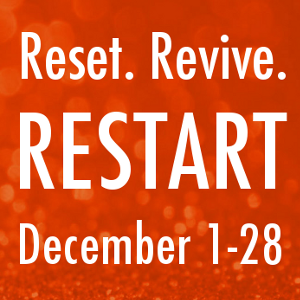 Cup & Cross Ministries International is presenting a five part special teaching series on the End of Days Revival starting Monday December 17, 2012 at 8 PM. Services will be held every day of the week through 12.21.12 and then starting again on Sunday December 23 with our 2012 Christmas service. Please join us in prayer as we will be ministering extensively while broadcasting the services LIVE to our audience abroad.
What tremendous services we have had at the Yambol Pentecostal Church this year again, as we began a new sermon series on II Timothy as one of our summer projects. For four weeks now we have gathered with the people on Wednesday night for payer and worship and God has honored our meetings. The church has been packed full and hundreds more have watched the service live via the internet. Miracles and healings have taken place during and after the service times, as one elderly lady reported instant disappearance of pain in her broken arm during the altar prayer as she was watching the service at home on her grandson's computer.
This is the second year in a row that we have included the Yambol church in our summer ministry, as last year we completed a 10 week teaching on the Gospel of Mark. Our work in the region, which includes parts of Sliven, Nova Zagora, Stara Zagora and Bourgas will also focus on leadership training for the village ministry teams on location with the anticipation to renew the evening services in the church before the end of the month.
In 2004 Cup & Cross Ministries International is committing to hold a series of seminars and sermons on the subject of eschatology (the last days). The following are some of the topics which will be presented in a Sunday thru Wednesday, Friday thru Sunday, or Sunday only format:
The 7 Churches of Revelation
The Rapture of the Church
The Great Tribulation
The Number of the Beast
The Millennial Kingdom
The Heavenly Jerusalem
The Second Coming
The Bible Code: Theory or Reality