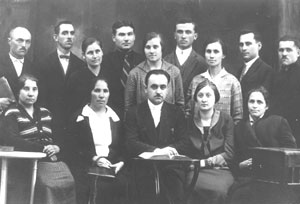 By the fall of 1927 the Pentecostal revival from Bourgas extended to several outreaches. Appropriate recognition was given by the General Council of the Assemblies of God in their September, 1927 meeting. The Latter Rain Evangel also reported revival in Bulgaria, workers trained at the Bible School and a good number saved and baptized with the Holy Spirit.
 With this avid success and the arrival of Nikolov's first-born son on November 9, 1927 came the second attempt to unite Bulgarian Pentecostals. A preliminary meeting was held in February of 1928 in Rouse where the Union's establishing meeting was scheduled for March 28 in Bourgas.
To no surprise, only 14 delegates representing five congregations attended. The delegates voted and received the Union's by-laws and statement of faith, based on the same documents by the Assemblies of God in America. The first annual conference of the new Union followed in October in Varna. A national General Council was set and the Executive Committee was chaired by Pastor Nikolov – at the time of his appointment he was only 28 years of age.
Trained in the United States and familiar with the Assemblies of God structure, Nikolov purposed to replicate the same organization in Bulgaria. Unfortunately, most Bulgarian Pentecostals in 1928 did not have a clear perception of the Assemblies of God and hardly felt part of the denomination. With only 20 members, the new organization was a small minority and did not represent the vast diversity within Bulgarian Pentecostalism at the time. Neither did it cause the split among Bulgarian Pentecostals as often held. The official registration of the Pentecostal Union simply confirmed the deepening division among Pentecostals in Bulgaria that had taken place since Zaplishny was deported in 1924.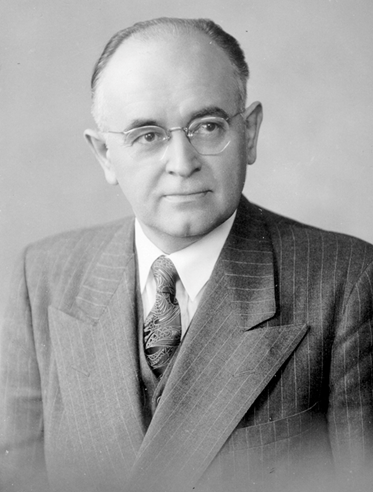 In 2018, the Pentecostal Union in Bulgaria (Assemblies of God) is celebrating 90 years since its establishment. The story of the Pentecostal movement in Bulgaria is intrinsically connected with the life and ministry of Nicholas Nikolov. Pastor Nikolov was born in Bourgas, Bulgaria on March 15, 1900. His life story unfolds as following:
1900 Born in Karnobat near Bourgas, Bulgaria
1914 Saved in the Congregational Church in Bourgas
1919 Under the ministry of Paul Mishkoff
1920 Attended university in New York
1921 Baptized with the Holy Spirit
1924 Married and working at Bethel
1926 Ordained and appointed by AG
1927 Led Pentecostal revival in Bourgas, Bulgaria
1928 Established the Pentecostal Union of Bulgaria (Assemblies of God)
1931 Returned to the States and earned a master's degree
1935 Headed Assemblies of God training school in Gdansk, Poland
1938 Returned to Bulgaria after forced out of Poland by the Nazis
1939 Returned to the United States after forced out of Bulgaria by the Nazis
1941 President of Metropolitan Bible Institute
1947 Pastored in North Bergen, NJ
1950 President of New England Bible Institute
1952 Faculty at Central Bible Institute in Springfield, Missouri
1956 Earned a Ph.D. degree from the Biblical Seminary in New York
1961 Retired due to sickness
1964 Passed to Glory
I, James M. Beaty, who started this inquiry, am the retired Academic Dean of the Church of God Theological Seminary and in the process of doing historical research about Richard Spurling (1810-1891) and his son Richard Green Spurling (1857-1935) as they related to the early history of the Church of God. I have written a chapter on Richard but not on Richard Green (R.G.). I do not know if and when it might be published, and do not pretend that it has no mistakes. I would appreciate any feedback and corrections. What I am looking for is verifiable, documentable facts.
The SPURLIN FAMILY – Richard Greene Spurlin, Sr,, was born NC -1810 to James and Frances Hicks Spurlin. He married Nancy Jane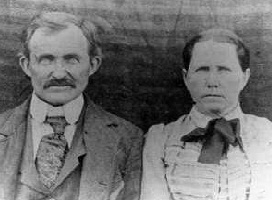 Norman in Anderson County, TN, Jan. 7,1832. Marriage performed by J. Frost, M.O. Nancy was born 4/18/1815 and died 6/10/1878.
Richard was living in his parents' home in Fentress Co. when the 1830 Census was taken. In 1840 – Rev. Richard Sprnlin received Entry 840 – on the waters of Clear Fork in Fentress County.On March 8,1841, he purchased from Arthur Edwards, for the sum of $160, 640 acres on the north side of Clear Fork of the Cumberland River. Richard and Nancy lived on these proper-ties, near his parents and his brother Daniel until around 1847, when they moved their young family to Morgan County, and took his aged parents to live with them.
During this time their family had grown considerably. They had James J., Ann Emmaline, Nathaniel Anderson, Daniel Eli Love, William A., and baby Elizabeth. While living in Morgan County, they became the parents of Hiram, Nancy and Richard Greene, Jr. By 1860, Richard and Nancy had moved to Monroe County, TN.
Richard, Nancy, James, James J. and Frances Spurlin and Annie "Pittman (Richard's dau.) were "charter" members of the Clear Creek United Baptist Church of Christ of Morgan Co. which was constituted the 29th of Aug., 1852. Richard, after preaching for over 40 years, was greatly dissatisfied with his church. After two years of study and prayer. a meeting was called at the Barney Meetinghouse in Monroe County, TN. After prayer, a sermon was delivered by Richard G. Spurlin. Sr. emphasizing the need of a reformation. His arguments were very forceful and effective, and were approved by his hearers as was proven when the time arrived for action. The church chose Richard as its pastor and he was ordained the following month – 1886. The "Clinton (TN) Gazette" – 1891: Died – Richard Spurlin, a minister of the gospel from Monroe County, died last Friday. He was 81 years old." He is buried in the Eleazer Cemetery in Madisonville, TN. Also member of Holly Springs Church.
Richard and Nancy's children & spouses: James J. married Jerusha Pittman – Morgan Co.; Ann Emmaline married Reason Pittman, Mor-gan Co.; Nathaniel Anderson married 1) Mary Wallace – Monroe Co.; 2) Sarah C. Scott -Morgan Co.; 3) Rebecca Childress – Knox Co.; Daniel Eli Love married Mary DeHart; William A. mar. 1) Nancy Black (Monroe Co TN – 9/14/1861), 2) Nancy Scott (a sister to Sarah C. Scott); Elizabeth married ?; Hiram C. married 1) Mary Waldrop, 2) Jane Guffey; Nancy mar. ? Walls; and Richard Greene, Jr. married Barbara Hamby.
The Spurlin men traditionally ran lumber mills and grist mills. Records have been found indicating this from the earliest Spulins of proven ancestry – John, of Orange County, NC. right down the line. Richard, Sr cut 32 sets of grist mill wheels during his lifetime At least 3 sets can be found today. There is a beautiful white Methodist Church building in the Turtletown, TN area that Richard, Sr., and Richard, Jr., sawed the lumber for and constructed.
From the (Original) Church of God
After having taken plenty of time for consideration, the time and place for the meeting was arranged and announced. That day is worthy of remembrance: Thursday, August 19, 1886. The small company of humble, faithful, conscientious pilgrims met at the Barney Creek Meeting House, Monroe County, Tennessee. After prayer, a strong discourse was delivered by the Rev. Richard G. Spurling, emphasizing the need of a reformation. The arguments were full of force and proved effective, and were endorsed by the hearers so that when the time came for action there was free and earnest response. The propositions and obligations were simple. We give it below: "As many Christians as are here present that are desirous to be free from all men-made creeds and traditions, and are willing to take the New Testament, or law of Christ for your only rule of faith and practice; giving each other equal rights and privileges to read and interpret for yourselves as your conscience may direct, and are willing to set together as The Church of God to transact business as the same, come forward." In response to this proposition eleven persons, whose names are given below, presented themselves and gave to each other the right hands of fellowship: Elder Richard Spurling, his son, R. G. Spurling, Susan Mitchell, Elizabeth Hamby, John Plemons, Sr., Polly Plemons, Barbara Spurling, Margaret Lauftus, Barbara Plemons, John Plemons, Jr., Adeline Lauftus, and two others, names not given. Then they decided to receive persons into membership who possessed a good Christian character, and that ordained and licensed ministers from other churches could retain their same position or office without being re-ordained. By virtue of the office he had held as a faithful ordained minister in the Missionary Baptist Church for a number of years, Elder Richard Spurling was duly acknowledged and recognized as their minister, to do all the business devolved on him as such in the new order. He then having been placed in authority by the body, took his seat as Moderator, and by prayer dedicated the infant church to God, imploring His guidance and blessings for it, and that it might grow and prosper, and accomplish great good. An invitation was then given for the reception of members, and they received Richard G. Spurling, who was then a Licensed Minister. The church chose him as their pastor, and had him ordained the next month, September 26, 1886.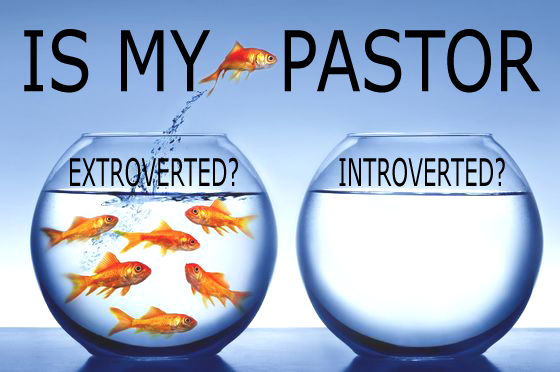 At least one in three people are introverted, and believe it or not most pastors are introverted. You would think the opposite is true because of the job requirements which include more extroverted tasks, yet this is not the case. Some introverted pastors have learned to hide their personality traits and disguise themselves very well as an extrovert, but at the end of the day, they feel drained and not energized by all of the socialization. This is the classic definition what it means to be an introvert and extrovert. If group meetings and kicking ideas around with others energizes you, then you are probably an extrovert. And if these tasks leave you exhausted although you love doing them, you are more than likely an introvert.
Here are a few things to look for if you are trying to figure out if your pastor is an introvert of extrovert:
Introverted pastors:
will often take more time to respond to your concerns and questions
prefer to email or use social media rather than talk on the phone
feel more comfortable in an solitary office rather than a joint office with other staff members
don't like having large boards to question their authority
give hand outs or use PowerPoint presentations to get point across, these aids decrease performance anxiety
 take longer to come to a decision or to form an opinion
are more softly spoken when not behind the pulpit
don't like to compete for attention or their voice being hear
crying babies would distract them
are at times height challenged
have speech difficulty of some sort
will have facial hair if they have thinning hair
bring up past often
thrive on scholarly accomplishments and prefer to be address with some formal title
have one close advisors that will make hard choices
are drained after preaching and may disappear sporadically to recharge
listen well without interrupting
send out memos rather than telling congregation in person
are passive aggressive and avoid conflict
are fully aware of others passive aggressiveness
have facial expressions that may seem forced or unnatural
Extroverted pastors:
probably will shy away from handouts in sermon and are comfortable using or not using PowerPoint's
encourage the opinions of others and love brainstorming
like open-plan offices
are more commonly tall
are good problem solvers and will address conflict head-on
speak at a fast loud pass
have many advisors
make everybody feel like a close friend
have all their hair
feel full of energy after preaching
are not easily distracted while preaching
prefer to tell people things in person
might not see the value in bulletin boards
think often of future plans and church growth
feel scholarly accomplishments are no big deal and formal titles are superficial
will stay after church and talk to everybody and will see this as a pleasure and not a task
love stopping by and talking to people outside of church
are energized by community functions and social gathering
may not fully understand hidden intent of what is being said
are challenged by recognizing passive aggressive behavior
are easy to talk to
welcome feedback and constructive criticism
Silence in the face of evil is itself evil: God will not hold us guiltless.
Not to speak is to speak. Not to act is to act.
Dietrich Bonhoeffer
Pastors who served as agents of the secret police during the Communist Regime in Bulgaria are being revealed this week through special legal provision of the Bulgarian Constitution, which allows secret government dossiers and archives to be made public. The law excuses ministers who are retired, immigrated or deceased as it pays special attention to people who continue to serve on denominational boards, heads of religious organizations or church pastors.
The released records have revealed a significant count of Bulgarian evangelical pastors, who have served directly under the Communist government as secret agents and are currently serving in lead positions in their respective churches and denominations. At least 17 agents have infiltrated the Pentecostal churches in Bulgaria (including the Assemblies of God, Church of God and other charismatic denominations). The count is overwhelming in comparison with the Bulgarian Orthodox Church representing some 90% of Bulgaria's general population with only 11 regional bishops with secret police dossiers.
The newly released documents reveal that these pastor-agents served the Regime through willfully betraying and reporting fellow ministers and their respective ministries, regularly submitting the names of new believers joining their congregations and the activities of their churches as a whole. Special interest in their reports seems to have been given to "foreign religious emissaries" – missionaries from sister-denominations in other countries who visited Bulgarian evangelicals with the purpose of bringing moral and financial support, smuggling Bibles or just encouraging the churches during their time of trials and tribulations under the Regime.
Even more disturbing is the lack of definite and unified response on behalf of the current denominational leaders and the repulsiveness of the general public on the issue as a whole. While the Bulgarian Evangelical Alliance appealed for prayerful but fair dealing with the said misconducts, the Bulgarian Assemblies of God has chosen to deal with the issue internally behind closed doors and the Church of God in Bulgaria has postponed discussion to its general meeting in March or perhaps May. Several outspoken leaders from the Congregational and Apostolic churches have been unsuccessful in bringing about a public debate involving all Bulgarian Protestants, while journalistic investigations in the Christian media have been openly attacked in attempt to be kept silent.
It is understood that many of the said pastor-agents were coerced to serve as such through pressure in their jobs, friends, families and in some cases even their children. Yet, the Bulgarian churches are now struggling to cope with the fact that leading ministers within their denominational structures have continually and purposefully reported on the life of the church, thus betraying fellow believers and ministers.
The following research is based on the survey of Barna Group, What People Want (1997).
We asked 100 Bulgarians of the most important qualities of the pastor, and they answered:
1. Makes decisions which are in the best interests of the people, even if those decisions might not be popular (29%)
2. Trains and develop other leaders to help (27%)
3. Strives things in church to be done right (14%)
4. Does not impose his personal opinion (13%)
5. Motivates people to get involved (9%)
6. Negotiates a compromise when there is conflict (3%)
7. Supervises the work of staff people (3%)
8. Manages the day-to-day details and operations of the group they lead (1%)
9. Creates the plans necessary to implement the vision (1%)