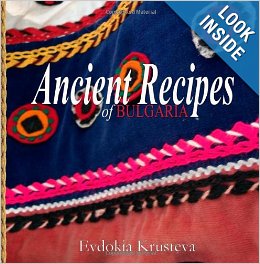 This cookbook features nearly two dozen truly ancient recipes of Bulgarian cooking. Some of these dishes are distant relatives to ones found in ancient Roman manuscripts believed to have been compiled in the late 4th or early 5th century AD. Others are among those far before the time of Christ. As Bulgaria is a country of oral history, recipes are typically not written, but passed down from one generation to the next by experiencing the method of preparation. With nearly every dish in Bulgarian cooking comes a story and custom. This cookbook attempts to preserve these hundred year old stories for many years to come so they can continue to be passed down.
Preview and purchase directly on: Amazon Kindle Store
Now also on Amazon's Kindle Store
This cookbook features authentic recipes in attempts to further the tradition of keeping alive century old recipes of Bulgarian cuisine. Here you can learn how to make dishes from moussaka to baklava and others in between. The variety of tastes of authentic Bulgarian foods is much desired and the chosen recipes are easy to follow.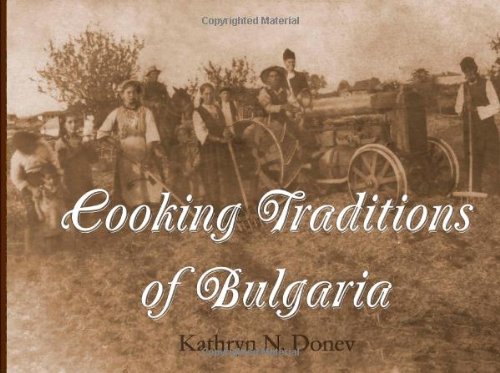 Go to amazon to see the table of contents and purchase
or purchase directly form CreatSpace eStore here: https://www.createspace.com/3890623
FIRST EDITION, 2012
Copyright © February, 2012 by Dony & Kathryn Donev
Cooking Traditions of Bulgaria
© 2012, Spasen Publishers, a division of www.cupandcross.com
Go to: Amazon's Kindle Store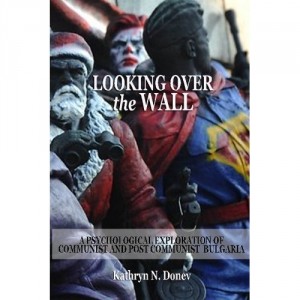 Looking Over the Wall: A Psychological Exploration of Communist and Post Communist Bulgaria
This book is the result of over a decade of research and personal experiences of living in Bulgaria for the past seven years. It embodies documents, articles, personal interviews and essays dealing with psychological explorations of communist and post communist Bulgaria. Along with a historical overview of Bulgaria, the author presents the development of psychotherapy throughout the country and addresses future concerns for the state of counseling within a post communist context. Furthermore, the author examines the Pentecostal experience of the Bulgarian evangelical believer drawing on a paper presented at the 36th annual Society of Pentecostal Studies Conference. As well included is original research which develops a theoretical account of the sequences of internal motivation in addition to student survey results regarding counseling practices from the first Master's in Chaplaincy Ministry Program in Europe at the Bulgarian Evangelical Theological Institute.
Get your Kindle copy today at: Amazon Kindle Store