As a Board Certified Licensed Professional Counselor with nearly 20 years of experience in the field of play therapy, I understand the vital importance of play in the life of a child.  With the COVID-19 pandemic which has swept the world, our children are being exposed to stressors and events that no child should ever have to endure.  Children need play in their lives now more than ever before.  Play is their only way to communicate and to process these traumatic times. A time of play allows for children to increase their emotional strength and reduces stress which in turn increases our children's immunity defenses.
It is for this reason that I feel the urgency to call all parents and caregivers to set aside a minimum of 45 minutes to 1 hour during the day to play with their children. This structured time should meet the following guidelines:
If possible should be one parent with one child at a time even if you have to limit play to only 30 minutes
Play time is uninterrupted with no texting, social media, online surfing or phone use of any type
Should be in a safe place
Parents and caregivers need to offer a time which is non-judgmental in the parameters of protection
Needs to be lead by child and not adult, offering no suggestions about what or how to play unless asked from child
Do not interrupt the child's process by being impatient for child to finish tasks at hand
This is not a time for teaching. It is a time of reflecting and empathetic listening of feelings.
Repeat back to the child their actions during play instead of offering your biased insight.
Listen to what your children are telling you via their play
Provide unconditional love and support
There is always time for play.  It should not be underestimated.  During this time of crisis it is a basic necessity and will strengthen our children.  We will make it through this together.
– K. Donev, LPC/MHSP, NCC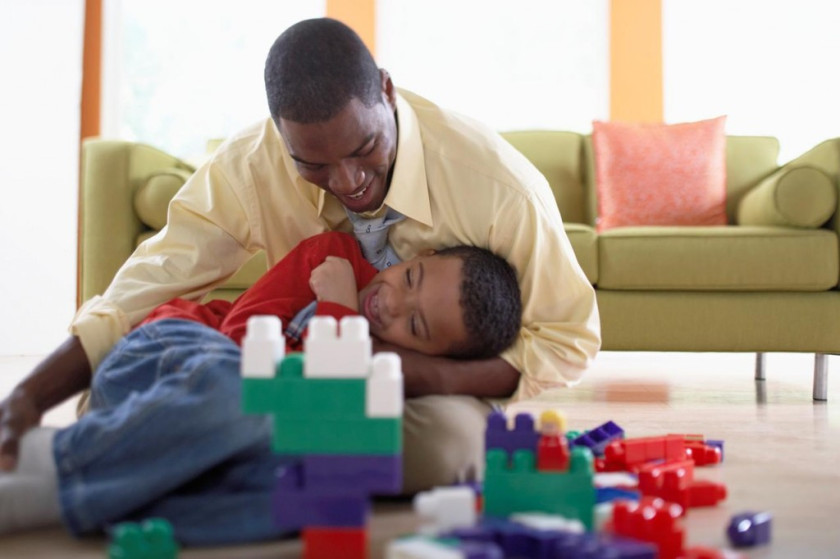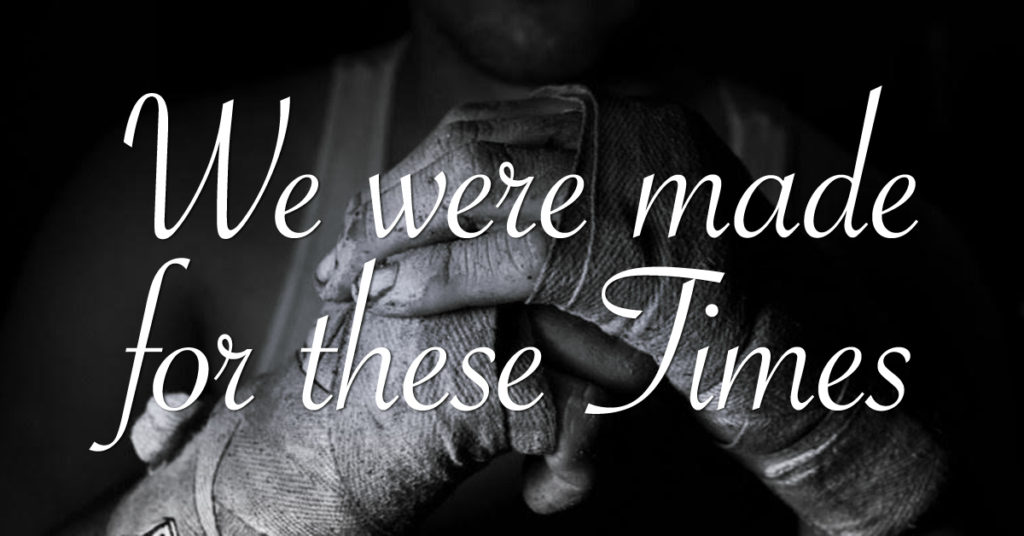 We were made for these times!
We know how to connect – whether in person or through phones and computers.
We know how to listen – to the stated message and to what is not said.
We also know the importance of responding to that unexpressed need.
We know how to observe – to see the fleeting worry or tender courage in someone's eyes.
We know how to hope – to genuinely believe in our collective goodwill and shared humanity.
And, as you know, we know these things deeply and well – long before a contagious new virus arrived and disrupted our families and daily routines, we knew the powerfully contagious impact of relationships, positive emotions, and prayer!
Now, we want each of you to hear how much each of you is held in our hearts – for the work you do and, most importantly, for who you are in your families, communities, and the world.
Together we will remember the most vulnerable – near or far – and with creativity, determination, and compassion we will write a story of resilience, wholeheartedness, and collective resolve.
A story of and for these times.
We believe in you. Thank you for your continued prayers of support.
DeSantis quietly signs second order overruling all local coronavirus orders, including church bans
Gov. Ron DeSantis quietly signed a second order Wednesday evening that forces local governments to follow the state's shutdown order to the letter, opening the door to an immediate resumption of activities that cities and counties had banned. But at a news conference Thursday, DeSantis claimed his new order merely "set a floor, and you can't go below that," adding that if local governments wanted to close a running trail, for example, they could do so.
Of the 39 states that have implemented stay at home orders, 12 make exceptions for religious gatherings.
A revival held at a church resulted in an outbreak of the virus in Hopkins County, Kentucky, and the governor reminded the public Wednesday that those exercising the exemptions still hold a responsibility to take precautions to the virus. "The ramifications when we don't follow this, end up being widespread and they hurt people that didn't make that choice," said Gov. Andy Beshear. "Let's make sure that we're responsible in the choices we make to protect those around us." Here's a list of states that still allow some form of religious gatherings during the stay at home orders:
Arizona
Religious services are exempt as an essential activity because worship is protected under the first amendment of the Constitution. However, the exemption specifies that the services are exempt as long as they "provides appropriate physical distancing to the extent feasible."
Colorado
The state allows houses of worship to stay open as long as they are using an electronic platform or are practicing social distancing. Services from religious leaders are also allowed for individuals in crisis or for end-of-life services.
Delaware
Along with social advocacy, business, professional, labor and political organizations, religious organizations are exempt.
Florida
The state recognizes attending a church, synagogue or house of worship as an essential activity along with caring for loved ones, pets and recreational activities that comply with social guidelines.
Kentucky
Kentucky makes an exemption for life-sustaining business and religious organizations that provide "food, shelter, social services, and other necessities of life" for people disadvantaged or in need because of the pandemic. However, the organizations must social distance as much as possible, including ending in-person retail.
Michigan
Michigan also makes exceptions for operations, religious and secular, that provide necessities for those in need. The state also does not subject places of worship to penalties for breaking orders when they are used for religious worship.
New Mexico
The state does not include congregations in a church, synagogue, mosque or other place of worship in the definition of "mass gatherings" that are barred.
North Carolina
Traveling to and from a place of worship is exempt from the executive order as "leaving the home and travel for essential activities."
Pennsylvania
Religious institutions are exempt along with lifesaving and sustaining operations, health care, child care for employees of life-sustaining businesses, news media, law enforcement, emergency medical fire fighters and the federal government.
Texas
Religious services, if they cannot be conducted at home or remotely, can be conducted as long as they are consistent with guidelines from the federal government and Centers for Disease Control and Prevention.
West Virginia
Attending a place of worship is considered an essential activity in the state along with going to the grocery store or gas station, picking up a prescription or necessary medical care, checking on a relative, getting exercise, and working essential jobs.
Wisconsin
Religious facilities, groups and gatherings must have fewer than 10 people in a room and must adhere to social distancing requirements.
The nationwide move to close churches, synagogues and mosques as part of the broader effort to slow the spread of the coronavirus is meeting some new resistance.
In a new "safer-at-home" order banning many activities, Florida Governor Ron DeSantis Wednesday said "attending religious services" is among the "essential" activities that would be permitted. The order came two days after the arrest of a Tampa pastor, Rodney Howard-Browne, who held worship services in defiance of a local ban on large gatherings. That ban is now effectively overruled.
Governors in several other states have also designated houses of worship as providing essential services and thus exempt from shutdown orders. Those provisions have come in the wake of criticism, largely from conservatives, that any order to close churches constitutes a violation of the principle of religious freedom.
Liberty Counsel, a legal advocacy group that represents evangelical Christian interests, agreed to represent Howard-Browne and harshly criticized the move to force churches to close.
"Why is it the church can't meet when it has a constitutional right to do so and has undertaken extraordinary efforts to protect people, but commercial businesses can meet with no constitutional protections and many do nothing to protect anyone?" the organization said in a press release.
A coalition of Catholic leaders on Wednesday similarly issued an open letter calling on authorities to recognize religious services as essential and pleading for the allowance of "some form of a public mass," especially at Easter.
Many churches and other houses of worship have been forced to close in response to government bans on public gatherings of more than ten people. It is not yet clear whether the broadening move to include religious institutions as essential will allow churches, synagogues, and mosques to reopen.
In several states that do not explicitly mandate church closures, religious leaders are strongly recommended to suspend services.
An executive order issued Tuesday by Texas Governor Greg Abbott explicitly designated religious worship as essential and thus exempt from a mandate that "every person" in the state "minimize social gatherings" and "in-person contact," and it overruled the local bans on large gatherings that had forced the closure of many Texas churches.
Legal guidance issued in connection with Abbott's executive order, however, advised that houses of worship "must, whenever possible," conduct their activities remotely.
Statement of Dr. Rodney Howard-Browne
Apr 2, 2020
My name is Dr. Rodney Howard-Browne. My wife, Adonica, and I are the founders of Revival Ministries International, The River at Tampa Bay Church, River Bible Institute, River School of Worship, and River School of Government in Tampa, Florida. I am the senior pastor of the church. We are a multi-ethnic local church, with an international outreach and influence.
In December 1987, my wife and I, along with our three children, immigrated from our native land of South Africa to the United States. I felt a call from God on my life to preach the gospel and to come to America. I am proud to be a citizen of the United States of America. When I became a citizen, I swore the Oath of Citizenship, before God—to uphold and defend the Constitution—and I have done everything in my power to do just that. My family and I are deeply appreciative to be able to live in this great nation, the beacon of freedom to the world.
The two greatest commandments mentioned by Jesus, to love God and to love people, exemplify my life. My greatest passion in life is to introduce people to Jesus, so they can experience His love and forgiveness.
As you know, I was arrested on trumped-up charges for conducting a church service on Sunday, March 29, which Sheriff Chad Chronister claimed, in a press conference, allegedly violated the Hillsborough County Executive Order that went into effect last Friday, March 27, at 10:00 p.m. The two charges are second-degree misdemeanors that carry a maximum penalty of two months in jail and $500 fine.
The fanfare and drama that surrounded my arrest was completely unnecessary. A simple phone call informing me that I had been charged with violating the Executive Order and needed to come to the Hillsborough County Sheriff's office would have sufficed. I would have been willing to turn myself in but was not offered that option. It was unnecessary to send law enforcement to my home. And it was unnecessary to hold a press conference even as I was being arrested.
Before addressing some of the false statements made in the press conference, I want to say that even though the drama and made-for-TV press conference was not appropriate, I do not hold any ill-will toward anyone at the press conference, including Sheriff Chronister. I have the utmost respect for law enforcement. In fact, in January of 2020, I had the pleasure of honoring the Hillsborough County law enforcement by presenting a plaque to Sheriff Chronister at The River at Tampa Bay Church. Afterwards, we held an event for our church community (which includes many from the inner city) to interact with, and build a rapport with, our local police and deputies.
I also want to say that I was treated well and with dignity by the deputies and staff of the Hernando County Sheriff's Office who came to my home and walked me through the booking process.
Sheriff Chronister made statements at the press conference that the arrest was conducted at my home because the church has an arsenal of weapons. This is patently false. The church, like many churches, had armed off-duty deputies on Sunday to provide protection against anyone who might have ill intentions.
A statement was also made that I was "reckless" for holding the church service. With all due respect to Sheriff Chronister, the church went above and beyond the requirements for secular businesses to protect the health and well-being of the people who attended. None of this seems to have been taken into consideration but appears to be a knee-jerk reaction to hyped-up reports by media (who were not in the building at any time).
A statement was also made that we ignored repeated warnings. This is patently untrue! On Thursday, Sheriff Chronister spoke to some of our staff by speaker phone. I was also present. After we told Sheriff Chronister that we were enforcing six-foot social distancing, had installed over $100,000 of high-grade hospital air purifiers, and were taking other actions to protect the health of anyone who attended, he said the church could operate on Sunday, and that he had no intention to close the church or arrest anyone. The order then became effective on Friday night at 10:00 p.m. On Saturday, we prepared our building, and our staff and ushers, to take all possible, reasonable precautions. On Sunday, we held our usual meeting with the precautions (listed below) in place. At NO time, before or during the service, did we receive any "warnings" from the Sheriff or any other official.
The March 27 "Safer-at-Home" order contains, in paragraph 3, 42 sub-paragraphs of exceptions, including "religious personnel." Following this long list of exceptions, in paragraph 5, the order adds another huge exception: "Businesses which are not described in paragraph 3, and are able to maintain the required physical distancing (6 feet) may operate." (emphasis added). In other words, any business that is not in the long list of specific exceptions, is also exempted if it is able to comply with the six-feet separation between people. In such case, there is no limit on the number of people who can be present.
The church took extra precautions to more than comply with the Executive Order, which included the following:
Persons who were concerned for their health or had physical symptoms of any kind, were encouraged to stay home;
Every person who entered the church received hand sanitizer;
All the staff wore gloves;
The church enforced the six-foot distance between family groups in the auditorium as well as in the overflow rooms;
In the farmer's market and coffee shop in the lobby, the six-foot distance was enforced with the floor specifically marked;
The church spent over $100,000 on a hospital grade purification system set up throughout the church that provide continuous infectious microbial reduction (CIMR) that is rated to kill microbes, including those in the Coronavirus family.
The church sanctuary has moveable chairs. Chairs were removed from the sanctuary so that the remaining chairs were separated by six feet. Any small group that may have been closer than six feet were family members that came to the church together. This six-foot separation was maintained throughout the church.
The church took every precaution to protect the people who attended. In fact, the kinds of precautions the church undertook cannot be found existing in many commercial business establishments that freely operate in Hillsborough County under this Executive Order.
The Executive Order on its face, and as applied, discriminates against religious services and gatherings, despite the fact that the First Amendment provides express protections to houses of worship and assembly. There is no similar constitutional protection for commercial businesses; yet houses of worship and religious gatherings are singled out for discrimination. The State of Florida's Executive Order exempts churches, as does the Orange County Executive Order, and many other county orders. Yesterday, Gov. Ron DeSantis issued a new Executive Order that states attending "religious services conducted in churches, synagogues and houses of worship" are "Essential Activities." Surely, Hillsborough County could follow their lead and not violate the Constitution. There are other means available to achieve the interest that we all share to protect human life.
The word of my arrest has traveled around the world. While I have received vulgar verbal abuse and death threats from people who do not know me and are not familiar with the facts, I have also received many words of support and prayer. Many people are deeply concerned that in America a pastor would be arrested.
As my wife and I prayed about what we should do this weekend, we have decided to close the church for this upcoming Sunday service, for the protection of our people in this antagonistic climate, in large part created by media hype and misrepresentations, which have undoubtedly been exacerbated by Sheriff Chronister's exaggerated and outright false accounts of the situation. We do not make this decision lightly. This is Palm Sunday. We are entering the time of year that is most important to Christians around the world in which we remember and celebrate the death, burial, and resurrection of our Lord and Savior, Jesus Christ.
We did not hold church to defy any order; nor did we hold church to send a political message. We did not hold church for self-promotion or financial motives, as some have wrongly accused. We held church because it is our mission to save souls and help people, and because we in good faith did everything possible to comply with the Executive Order. Indeed, Sheriff Chronister told us last Thursday that we could hold church.
At this point, we believe it is prudent to take a pause by not opening the church doors this Sunday. This will allow an opportunity for people to take a deep breath and calm down. No matter your view on this matter, I encourage you to take a step back and reconsider the options. I believe we can better balance the health and safety of our community without throwing out the Constitution.
At this time, I have not made any decision about Easter Sunday or services thereafter. Adonica and I are praying and seeking the Lord for wisdom. I will say, however, that the church cannot be closed indefinitely. We believe that there are less restrictive means available to balance all the various interests.
My attorneys at Liberty Counsel will vigorously defend me against this unlawful arrest. I have also authorized my attorneys at Liberty Counsel to file a federal challenge to the Hillsborough County Executive Order. As I said earlier, this order violates the First Amendment and is unconstitutional. I have authorized this constitutional challenge for several reasons.
First, I have already been arrested once on trumped-up charges. I am a law-abiding citizen, who respects law enforcement. Like any normal law-abiding person, I would prefer not to be arrested again. A second arrest could escalate to a higher criminal penalty, or even a felony. No one wants to face criminal charges. My attorneys at Liberty Counsel are representing me on the criminal case, which we will move to dismiss.
Second, because of the publicity, the vitriol and death threats that have been directed at us and the church, I feel compelled by these threats to not meet this upcoming Sunday for the protection of our pastors, staff, and congregation. Also, I love my pastoral staff at The River, and they love us and are in agreement with our stance to obey the Word of God and also to stand up for our constitutional rights. If the church holds service this coming Sunday and the Sheriff chooses to arrest me again under this unconstitutional Executive Order, he will probably have to arrest all of our pastors for preaching in my place. Personally, I do not want to put my pastoral staff in a position of having to choose between criminal arrest or carrying out our God-given mission to worship together and lead people to Jesus.
Third, The River Church provides many ministries more than services where we physically gather together to worship. We have various training schools, and we also provide food and clothing to people in need. The Farmer's Market and the weekly food boxes we provide are greatly needed at this time to help needy and hurting families. These ministries need to continue to operate to help people. We have many inner-city people who do not have the luxury of watching church online at home. We feel obligated to continue to serve them in person and to make sure we continue to provide groceries to them every week. People in our community need help more than ever in this time of crisis, and the church is where many of them turn for spiritual and material help. We need to be able to minister, without unreasonably restrictive measures, to their spiritual and material needs. Church is a body of believers that cannot be substituted online, especially for people who do not have access to the internet, or their internet is too slow to watch video. Our church helps hurting people and those in need, both spiritually and physically. There is no substitute for meeting together to help one another. This can be done while also protecting the health and welfare of those who attend.
No one wants to face arrest for a criminal charge just for exercising a constitutional right. The threat of arrest, and worse, actual arrest, operates as a significant chill to the exercise of constitutional rights. No one should have to choose between the two. Even in times of crisis, the courts are open to protect our constitutional rights. We hope and trust that the authorities in this case would re-consider their actions and choose to uphold the Constitution, for all of our sakes, basing their decisions on actual facts and correctly applying any and all of the law, rather than succumbing to pressure from certain antagonistic media.
May God grant us wisdom and blessings as we approach this sacred time of Palm Sunday and Easter.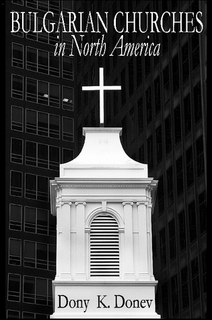 Over a decade ago, after publishing Bulgarian Churches in North America: Analytical Overview and Church Planting Proposal for Bulgarian American Congregations Considering Cultural, Economical and Leadership Dimensions, we purposed to explore the possibility of implementing the church planning program among Bulgarian Diasporas in various destination countries of migration.
With this in mind, we carried the vision for establishing 20 Bulgarian churches outside of Bulgaria by the year 2020. Cyprus, the United Kingdom and Canada were among the first to successfully implement our program. Bulgarian migrant communities in France, Italy and especially Spain and Germany followed with great enthusiasm – there are 7 Bulgarian evangelical churches active in Span today, and 18 in Germany.
Of course, not all parts of the program proved to be efficient. The program's modules and training that was implemented, however, have produced 47 strong church plants thus far and the number is growing every month. The program proposed has been confirmed by the leadership we have received from the Holy Spirit. Our commitment to seize the opportunity and work toward adding more Bulgarian churches by the year 2020 has by far surpassed all expectations.
Bulgarian Evangelical Churches in the European  Union (2020 Report)
Bulgarian Evangelical Churches in America (2020 Report)
Bulgarian Evangelical Churches in Chicago (2020 Report)
Bulgarian Evangelical Churches in Texas (2020 Report)
Bulgarian Evangelical Churches – West Coast (2020 Report)
Atlanta (active since 1996)
Los Angeles (occasional/outreach of the Foursquare Church – Mission Hills, CA)
Las Vegas (outreach of the Foursquare Church – http://lasvegaschurch.tv)
San Francisco (occasional/inactive since 2012, Berkeley University/Concord, CA)
Bulgarian Evangelical Churches in Canada (2020 Report)
Toronto (inactive since 2007)
Toronto/Slavic (active since 2009)
Montreal (occasional/inactive since 2012)
CURRENTLY INACTIVE CHURCHES/CONGREGATIONS:
New York, NY (currently inactive)
Buffalo, NY  (occasional/inactive)
Jacksonville, FL  (occasional/inactive since 2014)
Ft. Lauderdale / Miami  (currently inactive)
Washington State, Seattle area (currently inactive)
Minneapolis, MN (occasional/inactive since 2015)
READ MORE: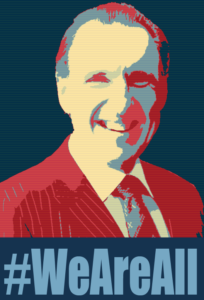 "…Then they came for the Jews,
and I did not speak out—
Because I was not a Jew.
Then they came for me—
and there was no one left to speak for me."
~Rev. Martin Niemöller
Pastor Rodney Howard-Browne was arrested for having church on Sunday.
The charges: unlawful assembly and a violation of health emergency rules.
The state administrative order issued restriction on all "public or private gatherings, including community, civic, public leisure, faith-based events…" The "safer at home" allowed leave only for essential work or to pick up food and medication.
For us Pentecostals, going to church is like going for food or medication. Our supernatural healing proceeds from the atoning work of Christ. Our gathering together represents the resurrection of His body from the dead and our own resurrection from all disease, sickness and even death. It is a spiritual self-fulfilling need guaranteed in the Constitution: Congress shall make no law respecting an establishment of religion, or prohibiting the free exercise thereof; or abridging the freedom of speech, or of the press; or the right of the people peaceably to assemble, and to petition the Government for a redress of grievances. Yet, during this state of emergency, both second degree misdemeanor charges somehow prevailed over the First Amendment.
Now, I can understand if many do not like Rev. Browne's approach or praxis. I like him as much as the next preacher or practitioner of theology. But the seven principles of the Constitution still stand and right after federalism and republicanism it still reads individual rights.
In America where until today, Romans 13 carried a much different interpretation than when cited by communist agents in China, North Korea, Eastern Europe and beyond. And where since July 4, 1776 the Biblical imperative "Honor the King" aligns with Paul's "bond servant of Jesus Christ," meaning: not a slave to any earthly king, empire or any other new world order. For before anything else, every ambassador of the Kingdom of Heaven is accountable first to the Heavenly Call.
It is in this sense that today we are all Rodney Howard-Browne! If not, tomorrow we all could be arrested for having church on Sunday.

Police surveillance of phone and internet now allowed under new pandemic law in Bulgaria
Those of you that are receiving our monthly printed report, already know of several proceedings in Eastern Europe and beyond as following. The new Bill on Religions voted in Bulgaria 2019, allows only "registered" ministers to minister in their respective denominations. The Social Service Act (Jan-Jun, 2020) allows social services to act upon an anonymous complaint to cease children and put them in a foster-home for up to 30-days until the legal parent is proven innocent in court. But none of these matches this current development…
As of today (March 25, 2020) under the current COVID-19 quarantine, the newly voted emergency law allows for the authorities to monitor telephone and internet activities. Data obtained from internet or telephone monitoring will be stored for six months, not twelve as had been previously provided. There will be judicial control over the requests for extension of the period for data storage, but no judge or court order is needed for obtaining of the initial phone or internet records.
The good news?
They tell us this is just a temporary measure until the virus goes away.
The rest is yet to come…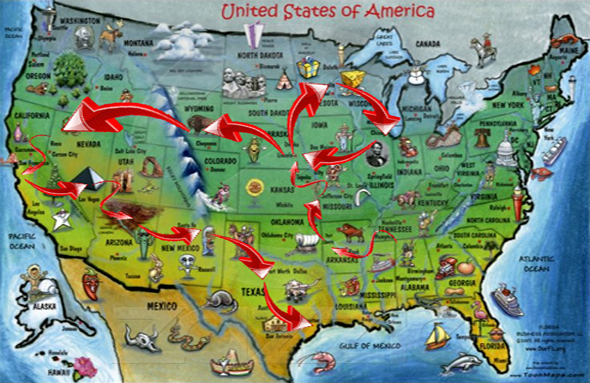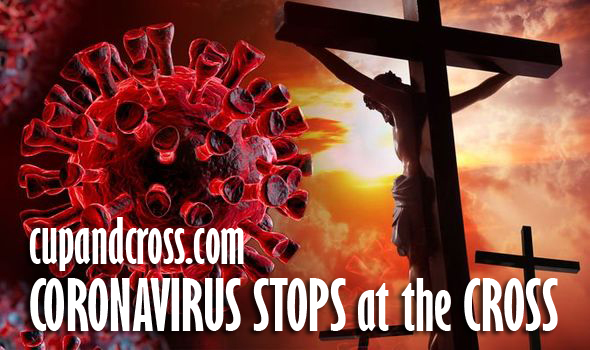 CORONAVIRUS STATEMENT by Cup & Cross Ministries International
The United Nations have just declared the Coronavirus (COVID-19) a global pandemic. Most European flights are suspended and a number of countries in our area of ministry remain closed. Alternatively, CDC has issued a detail set of resources for faith-based communities and their leaders for preventing COVID-19. As a result, churches are cancelling their Sunday services, conferences and international assemblies.
Having full awareness of the above and convinced by the Bible that "It is not the healthy who need a doctor, but the sick," according to Mark 2:17
WE HEREBY AFIRM that:
Divine healing [is] provided for all in the Atonement (Psalm 103:3; Isaiah 53:4, 5; Matthew 8:17; James 5:14-16; 1 Peter 2:24 – 42nd A., 1948, pp. 31, 32)
"The prayer of a righteous person is powerful and effective" (James 5:16)
And that there is still "power, power, wonder working power in the blood of the Lamb" (L.E. Jones, 1899)
For 30 years now, every public prayer we have held around the Globe has ended with these words:
"WE COMMAND every sickness, every disease, every virus
and ever infection, every tumor and every cancer
to leave the body of the believer in the name of Jesus."
This prayer includes the Coronavirus (COVID-19) as well and therefore
WE FIRTHER AFIRM:
Our commitment to REVIVAL especially in the year 2020
Our long-scheduled Revival Harvest Campaign in celebration of the First Centennial of Pentecostalism in Bulgaria (1920-2020)
Our readiness to respond to every church, state and national office that contacts us with a request to schedule our ministry in due time.
The Cross of Calvary cancels every coronavirus!
Revival must go on…
Sincerely,
Dr. Dony & Kathryn Donev
Cup & Cross Ministries International
How churches define regular attendance has changed in the last few decades. An active member used to be defined as one who attended at least three times a week. Now, that number is three times a month or less. This doesn't mean they're out of reach though.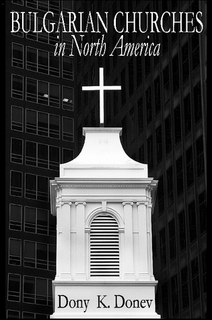 Bulgarian Evangelical Churches in the European  Union (2019)
Bulgarian Evangelical Churches in America (2019 Report)
Bulgarian Evangelical Churches in Chicago (2019 Report)
Bulgarian Evangelical Churches in Texas (2019 Report)

Bulgarian Evangelical Churches – West Coast

(2019 Report)
Atlanta (active since 1996)
Los Angeles (occasional/outreach of the Foursquare Church – Mission Hills, CA)
Las Vegas (outreach of the Foursquare Church – http://lasvegaschurch.tv)
San Francisco (occasional/inactive since 2012, Berkeley University/Concord, CA)
Bulgarian Evangelical Churches in Canada (2019 Report)
Toronto (inactive since 2007)
Toronto/Slavic (active since 2009)
Montreal (occasional/inactive since 2012)
CURRENTLY INACTIVE CHURCHES/CONGREGATIONS:
New York, NY (currently inactive)
Buffalo, NY  (occasional/inactive)
Jacksonville, FL  (occasional/inactive since 2014)
Ft. Lauderdale / Miami  (currently inactive)
Washington State, Seattle area (currently inactive)
Minneapolis, MN (occasional/inactive since 2015)
READ MORE: