1. Crises in the denominations were created by a vast spectrum of factors, from the lack of effective model for training a new generation of leaders to organized state restrictions against the evangelical churches.
2. The year 2009 was a time of confusion in the strategy of evangelical churches, accompanied with devaluation of the vision for evangelization, education and unity.
3. The hesitation within the leading denominations was properly detected by the receptive political and government organizations. Because of this, the attack against the evangelical denominations grew with well balanced and precisely targeted constant speed.
4. Among the reasons to put a halter on evangelical churches was to limit their vision for participation in the 2009 elections with (un)expected results.
5. The number of church visitors grew due to the political insecurity and economic crises. Yet at the same time, there was a decrease in visitors in the contexts of the new wave of immigration. These dynamics created a balance with the sense of plateau.
6. The stagnation within the evangelical movement was compensated with concerts and conferences, but unfortunately the elements of fasting, prayer and giving were rarely present.
7. Almost 15 years after the global introduction of the Internet through Windows 95, evangelical churches have begun to develop a sense for media. Media presence is increasing positively, which is justified with the growing interest in evangelical preaching and the social message which it carries. Unfortunately, in most cases the media presence becomes popularity without justification and an idea lacking strategic planning; thus, it currently does not produce adequate results.
8. The crises for leadership is a growing problem for the evangelical churches, which are currently lead by leaders without successors. The older generation of pastors is without a doubt influenced by the totalitarian model for leadership, while the ones who have been successful in separating themselves from it remain "self-taught leaders." The newly founded denominations are unable to become the so-needed alternative. Processes of fatherhood and passing on of leadership are lacking, which births a growing interest toward the problems of church leadership.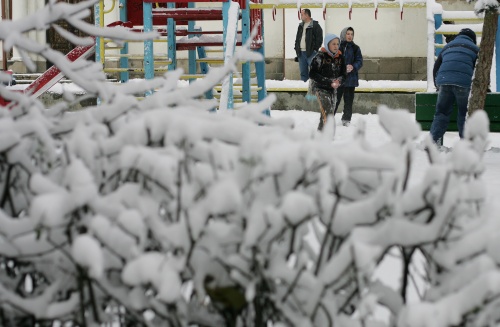 Record low temperatures were reported this morning in Yambol our ministry base location.  Thermometers in the early morning in showed minus 8.14 degrees Fahrenheit and in the most southern point of the Yambol region in Elhovo thermometers showed minus 9.4 degrees. This is the lowest temperature measured in the city of more than 40 years. Similar freezing temperatures were reported in 1979 of minus 5.26 degrees Fahrenheit.
January 26, 2010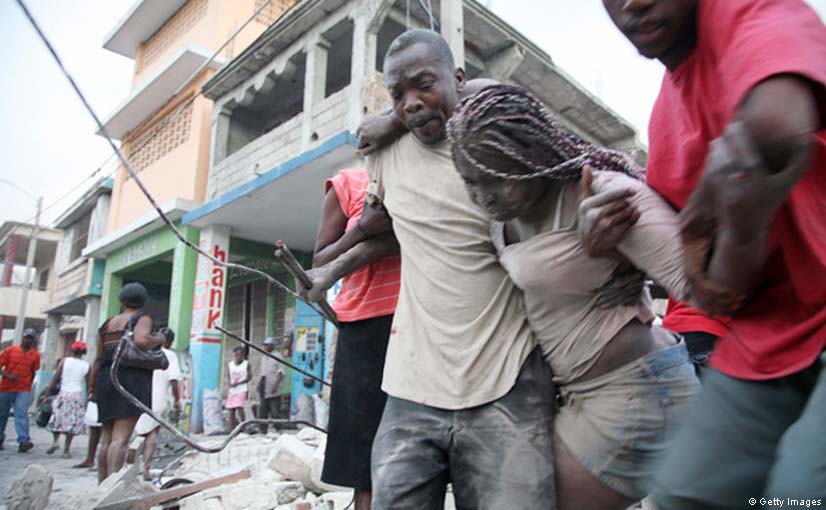 On January 12, 2010 Haiti was devastated with a 7.0 earthquake. At least 24 after-shocks occurred. We do not yet have an assessment of damage to our schools, orphanages, and churches. We have had limited contact since the disaster. Our largest church (8,000 members) is located near the Palace, which suffered damage.
In Haiti we have 1,068 churches and missions, and over 250,000 members. We have had ministry in Haiti since 1933. Please pray for our people's safety and provisions.
Operation Compassion is aiding in the relief efforts, and World Missions will send supplies and personnel as the opportunity avails itself. If you wish to contribute funds, send to Haiti Disaster Relief, Project 765-0042 .
We will update you on this situation as information comes in. Please continue to keep our brothers and sisters in Haiti in your prayers.
Douglas LeRoy, General Director
Church of God World Missions
http://www.cogwm.org/index.php?option=com_content&task=view&id=2661
It has been a blessing for us to be able to spend the Christmas season in Bulgaria. With your prayers and support we have been able to touch the lives of many. From spending time with those who are without family to giving gifts to children without, our spirits have been lifted proving the Word, that it is definitely more blessed to give than to receive.
The day before Christmas Eve we delivered gifts and food to those in the village of Zlatare, Pet Mogili and the surrounding Zagora area. Some of the families we had never met before, but the Lord spoke to us to bless them during this time of giving. On Christmas Eve, after service, we along with the youth of the Yambol church went choraling. As it is customary, we spent a time of fellowship with the families of each home we visited. Then on Christmas Sunday we held a regional service for the Yambol area in the village of Malomir and the choir of the Yambol church attended as well blessing us with several songs. On New Years Eve we were again in service with the Yambol church which lasted until the New Year. Each present was given a card with a scripture in which to start the New Year.
We thank you for giving to Bulgaria making our ministry here possible. We pray blessings over you, your family and your church in 2010.
God is our refuge and strength, a very present help in trouble. Therefore will not we fear, though the earth be removed, and though the mountains be carried into the midst of the sea.
Psalm 46:1
Join us at BibleTech:2010 to explore the intersection of Bible study and technology. This two-day conference is designed for publishers, programmers, webmasters, educators, bloggers and anyone interested in using technology to improve Bible study. BibleTech 2010 is an opportunity to meet others who share your interests and hear from industry leaders.