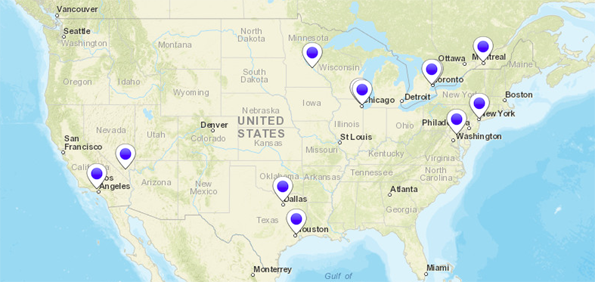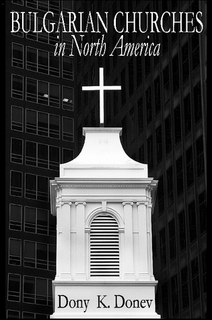 Bulgarian Evangelical Churches – West Coast (2017 Report)
Los Angeles (occasional/outreach of the Foursquare Church – Mission Hills, CA)
Las Vegas (outreach of the Foursquare Church – http://lasvegaschurch.tv)
San Francisco (occasional/inactive since 2012, Berkeley University/Concord, CA)
Phoenix, AX (occasional/outreach)
READ MORE: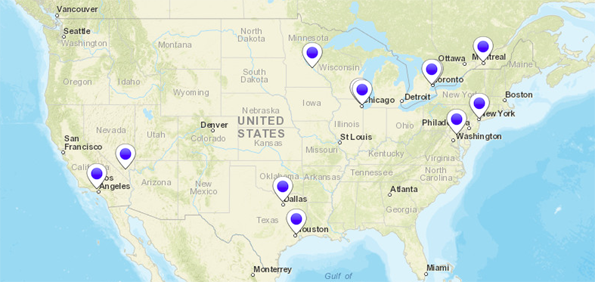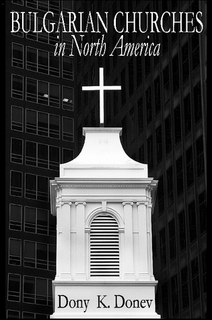 Bulgarian Evangelical Churches Canada (2017 Report)
Toronto (inactive since 2007)
Good News Toronto/Slavic –  869 Pape Ave. Toronto, Ontario, ON M4K 3T7 (active since 2009)
Montreal (occasional/inactive since 2010)
READ MORE: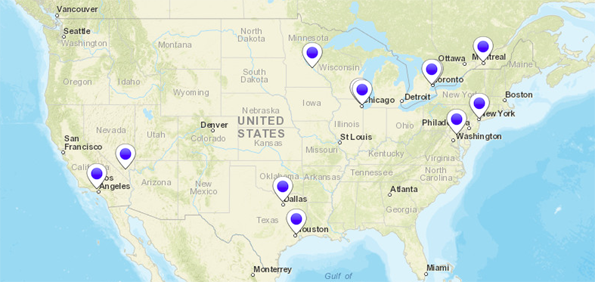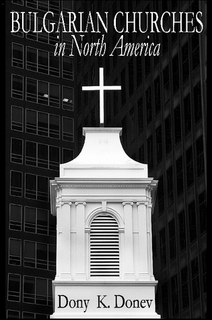 Dallas: 2435 East Hebron Parkway Carrollton, Texas 75010 (outreach of the Assemblies of God – Carrollton, TX)
Houston: 6400 Woodway Drive (building #C), Houston, Texas 77057 (inactive/occasional since 2012)
READ MORE:
A.J. Tomlinson prayed through to his own sanctification
Following a series of holiness revivals in and around Westfield, Indiana between 1891 and 1892, in which the doctrine of entire sanctification was preached by evangelists including Jacob Baker, John Pennington, Emma Coffin, and Nathan and Esther Frame, A.J. Tomlinson prayed through to his own sanctification experience, which he relayed in his autobiography Answering The Call Of God about twenty years after the experience:
"It was about twelve o'clock in the day. I cried out in the bitterness of my soul: "Now! Now! You've got to give it up now! Now!" I felt him begin to weaken and quiver. I kept the "Sword" right in him and never let go. That sharp two-edged "Sword" was doing its deadly work. I did not pity him. I showed him no quarters. There we were at that altitude when all of a sudden there came from above, like a thunderbolt from the skies, a sensational power that ended the conflict, and there lay the "old man" dead at my feet, and I was free from his grasp. Thank God! I could get a good free breath once more. It was an awful struggle, but the victory was won. That was about twenty years ago, but it is fresh in my memory yet. I was indeed sanctified wholly."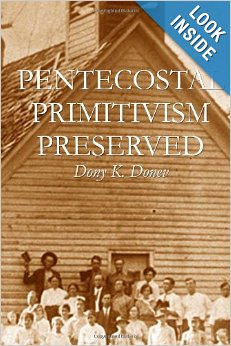 Under the Spirit of Revival in 2017
We believe in last days signs and one Last Days Great REVIVAL!
The Bible speaks of two rains related to Pentecostalism. The Early/Former rain, being the original Pentecost in the upper room in Jerusalem; and the Latter rain – the modern Pentecost starting with the Azusa Street Revival.
During the Azusa Street Revival (1906-1909), both revival leader William Seymour and the father of Pentecostalism Charles Parham, on the same day in 1909, at two separate locations, prophesied that in a hundred years there will be another much stronger move of God. In 1913, during the Stone Church revival in Chicago this same prophecy was confirmed by evangelist Maria Woodworth-Etter who said: "We are not yet up to the fullness of the Former Rain and that when the Latter Rain comes, it will far exceed anything we have seen!"
The year 2017 has begun with great excitement for our ministry. A special Spirit of Revival is sweeping through the church preparing a new Spiritual Harvest in an unprecedented pattern. Revival after revival is breaking out in a spontaneous way, leaving no doubt that God is doing a NEW THING in the land…
In our ministry alone, we have not seen the Spirit moving in such a powerful way since 1998-99. For many years now, we have prayed and prepared for such a time when God begins to renew the covenant with His people. And we are determined to be part of this Last Days Great Revival. We invite you to participate in this great move.
Read also: As Pentecostals historically
Read also: Last Days Great REVIVAL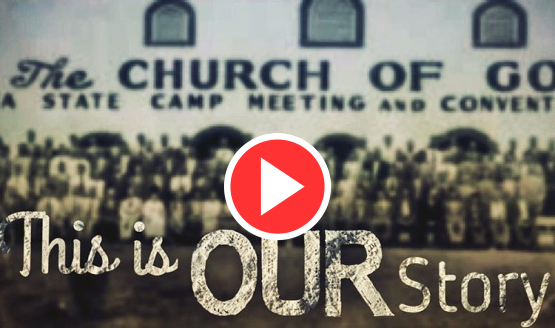 20 recent Pentecostal articles in light of the upcoming Pentecostal Sunday celebration: