Further Developments on the Master's Degree of Chaplaincy Ministry in Bulgaria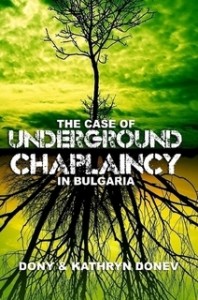 We are proud to announce that the Master's of Chaplaincy Ministry Program, we designed and launched in Bulgaria in 2006, has been selected to be part of the Social Service Program of New Bulgarian University. After being for years a valuable part of the regular curriculum of the Bulgarian Evangelical Theological Institute and the St. Trivelius Institute in the capital Sofia, the chaplaincy program has received the highest level of recognition as successful graduates will be finally able to receive government recognized degrees and apply their knowledge and training in chaplaincy on a professional level. The chaplaincy program can also serve within the Integration Proposal of local NATO programs and be instrumental in dealing with the enormous wave of Middle East migrants crossing through Bulgaria today.
The Master's Degree of Chaplaincy Ministry in Bulgaria was:
Upgraded to the necessary educational and professional levels, applicable to the specific context of ministry in Bulgaria (December 2010)
Presented in its upgraded form for approval before the educational board of BETI in 2011 (January 2011)
Applied in its full capacity with the remaining modules in Theology (Spring 2011), Counseling (Fall 2011) and Master's Thesis (exp. 2012)
Transferred to the New Bulgarian University in Sofia under their new social worker studies program.
Also important [click to read]: