This is probably one of the church statistics you didn't even realize you wanted to know.Two-thirds of people in a Pew Research survey say they attend church for four main reasons:
To become a better person (68%)
To introduce faith to their kids (69%)
To find personal comfort (66%)
Grow closer to God (81%)
On the other hand, the same study from above shows that 20% of adults attending services monthly or more say they don't feel any real connection to God during church. A surprising 40% don't feel a connection to their faith.
Believers Practice Outside Of Church
Some Christians who may not have a church they like nearby or had a bad experience at a previous church haven't given up on their faith. Instead, the Pew Research study found that 37% of Americans who rarely or never attend church, practice their faith in other ways. This shows that having a presence online could be beneficial to reaching those Christians.
Quaint local General Store on the back roads of Tennessee history added to the National Register of Historic Places in1976 (Building – #76002159). On approach to this nostalgic setting, one could almost envision arriving in yesteryear to this establishment. Folks coming in for sugar and flour. I can imagine that some bartering for eggs and such must have taken place. The clapboard siding gives this establishment the quaintness of a time gone by. This gem of an establishment is tucked away on the back roads of Tennessee in McMinn County and west of Delano, TN
TREW'S STORE
Transcribed by: Mary Sue Mason
Revisions by: Bill Bigham
Trew 's Store was established in 1890 by John Wesley Trew near Calhoun, TN, the site of the first county seat of McMinn County Tennessee.
It is properly located as being half way between Highway 11 and 411 on Highway 163 where County Road 783 enters. Dentville was a one time postoffice in the store and the community still retains its name. (To the ole timers, anyway.)
John Wesley Trew's grandparents, Dr. Thomas Trew and wife Nancy James purchased 463 acres in the Calhoun area in 1836. They came here from Jamestown, Kentucky. They stayed in the area, known as Dentville, and raised their family of ten children.
William, John Wesley's father, inherited 1/2 of the farm in 1862. He developed the farm into a huge enterprise that produced corn, wheat and oats. He also made sorghum and raised livestock.
John Wesley Trew and wife Margaret Ella Porter were parents of nine children and continued to be very successful with the family enterprise and the store was opened to serve the family's needs in 1890.
One of the sons of John Wesley Trew, Mortimer began as a clerk in the store in 1925.
In 1935, J.W. Trew turned the store over to his children. It operated as Trew Brothers from 1962-1975.
In 1975 Mortimer Trew and his wife Oneta Crittenden became sole owners of the store and changed the name to M.E. Trew General Merchandise.
The store was placed on the National Register of Historic Places in 1976.
As an interested citizen living in the area, I made a visit to the store in 1996 and took some photos of the store and Mortimer Trew and his wife Oneta Trew. Mortimer spent his whole life in the store. He died in April of 1996. The store is "not" open for business or touring.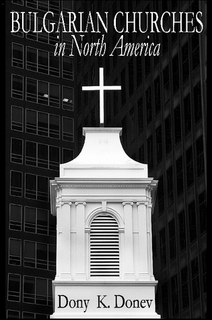 Over a decade ago, after publishing Bulgarian Churches in North America: Analytical Overview and Church Planting Proposal for Bulgarian American Congregations Considering Cultural, Economical and Leadership Dimensions, we purposed to explore the possibility of implementing the church planning program among Bulgarian Diasporas in various destination countries of migration.
With this in mind, we carried the vision for establishing 20 Bulgarian churches outside of Bulgaria by the year 2020. Cyprus, the United Kingdom and Canada were among the first to successfully implement our program. Bulgarian migrant communities in France, Italy and especially Spain and Germany followed with great enthusiasm – there are 7 Bulgarian evangelical churches active in Span today, and 18 in Germany.
Of course, not all parts of the program proved to be efficient. The program's modules and training that was implemented, however, have produced 47 strong church plants thus far and the number is growing every month. The program proposed has been confirmed by the leadership we have received from the Holy Spirit. Our commitment to seize the opportunity and work toward adding more Bulgarian churches by the year 2020 has by far surpassed all expectations.
Bulgarian Evangelical Churches in the European  Union (2020 Report)
Bulgarian Evangelical Churches in America (2020 Report)
Bulgarian Evangelical Churches in Chicago (2020 Report)
Bulgarian Evangelical Churches in Texas (2020 Report)
Bulgarian Evangelical Churches – West Coast (2020 Report)
Atlanta (active since 1996)
Los Angeles (occasional/outreach of the Foursquare Church – Mission Hills, CA)
Las Vegas (outreach of the Foursquare Church – http://lasvegaschurch.tv)
San Francisco (occasional/inactive since 2012, Berkeley University/Concord, CA)
Bulgarian Evangelical Churches in Canada (2020 Report)
Toronto (inactive since 2007)
Toronto/Slavic (active since 2009)
Montreal (occasional/inactive since 2012)
CURRENTLY INACTIVE CHURCHES/CONGREGATIONS:
New York, NY (currently inactive)
Buffalo, NY  (occasional/inactive)
Jacksonville, FL  (occasional/inactive since 2014)
Ft. Lauderdale / Miami  (currently inactive)
Washington State, Seattle area (currently inactive)
Minneapolis, MN (occasional/inactive since 2015)
READ MORE: