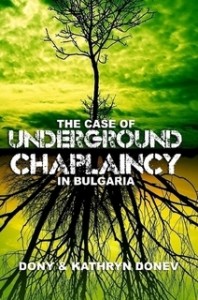 BREAKING NEWS [October 8, 2007]
Original source: U.S. Department of State www.state.gov
For immediate release
Bulgarian Chaplaincy Associations Recognized by U.S. Department of State
U.S. Department of State has released its annual International Religious Freedom Report for 2007. In the section about Bulgaria, the work of Cup & Cross Ministries has been noted through the recognition of the Bulgarian Chaplaincy Association.
Cup & Cross Ministries has worked toward the establishment of the Bulgarian chaplaincy Association since the year 2000. After five years of training chaplains, strategic professional placement and providing ministry in all respective areas of chaplaincy, in 2005 we began the process of registration with the Bulgarian government. This process was both difficult and a long test of our endurance. Although we were not openly denied registration under the 2002 Religious Act, various courts throughout Bulgaria hesitated and delayed our legal registration. Our ministry activities were closely watched and members of our staff were called in for interrogation on various occasions. After resorting to international human rights and religious freedom organizations, finally on February 23, 2007 the Bulgarian Chaplaincy Association received registration by the Sofia Municipality Court to become the first legal chaplaincy organization in Bulgaria officially recognized by the Bulgarian government. The current U.S. Department of State report overviews the above process. The direct quote of the report follows:
International Religious Freedom Report 2007
Released on September 14, 2007
http://www.state.gov/g/drl/rls/irf/2007/90168.htm
Section II. Status of Religious Freedom
Improvements and Positive Developments in Respect for Religious Freedom
Some religious denominations reported that the Religious Confessions Directorate had become more active in assuring that national and local authorities respect and promoted religious freedom and that the national government was more receptive to their concerns. For example, a Protestant group, the Bulgarian Chaplaincy Association, gained legal status on February 23, 2007. The association represents approximately 120 Protestant pastors and individuals mainly affiliated with the Church of God and Assemblies of God but also includes Baptists and Lutherans.