Bulgaria elections 2017
With less than a week to go to Bulgaria's early parliamentary elections on March 26, GERB leader Boiko Borissov and Bulgarian Socialist Party leader Kornelia Ninova are engaging sniper fire over Ninova's pledge to block EU sanctions against Russia should she become prime minister. The election campaign will see exchanges between the leaders of Bulgaria's two largest party take the form only of sniping at each other over the political parapets, given that in the past week it became clear they could not agree on the terms for meeting in a televised debate.
Ninova said towards the end of the week that she would debate with Borissov in absentia, making statements from wherever she was in Bulgaria and awaiting his response. Her first move was to say that should her party win the elections and she become prime minister, she would go to Brussels and say, "gentlemen, the next time you come to vote on sanctions against Russia, Bulgaria will impose a veto". In making the move, Ninova ignored two facts, one that not all EU leaders are men, and second, that such votes are by qualified majority – meaning that a thing such as a Bulgarian veto does not exist. Borissov responded that a prime minister Ninova in Brussels saying that Bulgaria would "veto" sanctions against Russia would put Bulgaria into "monstrous isolation".
As we have previously proposed, this puts Bulgaria back on the "Red Light of 25 Years of Communism…" as in 2013, 2014, 2015 and 2016…
Government Elections in Bulgaria (2005-2015):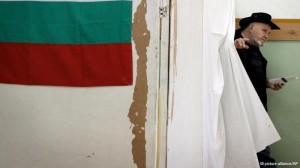 2005 Parliamentary Elections
2006 Presidential Elections
2007 Municipal Elections
2009 Parliamentary Elections
2009 European Parliament elections
2011 Presidential Elections
2011 Local Elections
2013 Early parliamentary elections
2014 Early Parliamentary Elections
2015 Municipal Elections