In March-May 1943 – a period when Jews across Europe were subjected to total extermination in the Nazi camps – the Bulgarian people, politicians and civic leaders through a series of resolute actions succeeded in protecting their 50, 000 Jewish compatriots from deportation to the death camps. Bulgaria was the only country in Europe to increase its Jewish population during WW-II. This happened despite Nazi pressure and the fact that Bulgaria was officially an ally of Hitler Germany from March 1941 until September 1944.
Despite the anti-Jewish legislation and the heavy restrictions of the rights of the Jewish population adopted by the Bulgarian government and Parliament in 1941-1942, anti-Semitism was never morally accepted by the Bulgarian society. King Boris III and the majority of the Members of Parliament only reluctantly followed Hitler's official policy, resisting the implementation of the anti-Jewish legislation and regulations in their entirety.
As a result of Nazi pressure, in February 1943 a secret agreement on the deportation of 20, 000 Jews to Germany from Aegean Thrace and Macedonia /territories administered by Bulgaria at that time/ and eventually also up to 8, 000 Jews from the old Bulgarian territories, was signed between Hitler's special envoy Theodor Dannecker and the Bulgarian Commissar on Jewish Affairs Alexander Belev. The plan was to start the secret deportation of Jews by cargo trains in the first days of March 1943.
Due to the prompt public reaction and the resolute intervention of a group of active citizens, church leaders and politicians, led by the Deputy Speaker of the Bulgarian National Assembly Dimitar Peshev, the Minister of Interior Nikola Gabrovski was forced on 9 March 1943 to cancel the deportation orders for the Jews from several Bulgarian cities. The trains, which had been waiting to be loaded with Bulgarian Jews and sent to the concentration camps in Poland, did not depart.
Unfortunately, about 12, 000 Jews from Aegean Thrace and Macedonia, who did not have at that time Bulgarian citizenship and had been already driven out of their homes by the special forces of the Jewish Commissariat, could not be saved and were deported through Bulgarian territory to Germany. The horrible sight of train compositions packed with Jews from Thrace and Macedonia crossing Bulgarian territory had a tremendous impact on public opinion in Bulgaria and strengthened even more the popular resistance against deportation.
Later in March 1943, 43 members of the Bulgarian Parliament from the ruling majority, led by the Deputy Speaker Dimitar Peshev, addressed a bold and decisive letter to the then Prime Minister Bogdan Filov, in which they called a possible deportation of the Jews an "inadmissible act" with "grave moral and political consequences" for the country.
The Bulgarian Orthodox Church played a crucial part in mobilizing public support against the deportation and exerting its influence on the government. Metropolitans Stefan in Sofia and Kiril in Plovdiv actively contributed to the campaign against state discrimination of the Jews.
The broad popular and civil movement in defense of the Bulgarian Jews culminated in May 1943 when the plan of deportation was finally aborted. King Boris III played a decisive role in this decision by not ceding to Hitler's increasing pressure and not allowing the deportation to happen. The King resisted Hitler's demands with the argument that the Bulgarian Jews were needed as a workforce in Bulgaria. At the end of May 1943 about, 20 000 Jews from the capital Sofia, were sent to work-camps in the countryside, where they were assigned heavy labor duties and lived in miserable conditions, but still survived.
Many other political and professional organizations and groups of intellectuals joined actively in this national effort. The credit as a whole belongs to the Bulgarian people who showed courage and strength in defending their Jewish fellow countrymen. Bulgarians today feel proud of the courage of their predecessors to save from deportation and death nearly 50, 000 Bulgarian Jews.
Released by the Bureau of Democracy, Human Rights, and Labor
The Constitution provides for freedom of religion; however, the Government restricts this right in practice for some nontraditional religious groups. These restrictions are manifested primarily in a registration process that is selective, slow, and nontransparent. The Government prohibits the public practice of religion by unregistered groups.
There was no change in the status of respect for religious freedom during the period covered by this report.
The generally amicable relationship among religions in society contributed to religious freedom; however, discrimination, harassment, and general public intolerance of some nontraditional religious groups remained an intermittent problem. Concerns about Islamic fundamentalism continued to receive media coverage.
The U.S. Government discusses religious freedom issues with the Government as part of its overall policy to promote human rights.
Section I. Religious Demography
The country has a total area of 42,855 square miles, and its population is approximately 7.9 million according to the 2001 census. The National Statistical Institute reported that 82.6 percent of citizens are Orthodox Christians and 12.2 percent are Muslims, while the remainder includes Roman Catholics, Protestants, Jews, Gregorian-Armenian Christians, Uniate Catholics, and others. Official registration of religious organizations with the Government increased 25 percent, from 36 in 2003 to a total of 45 denominations in addition to the Bulgarian Orthodox Church (BOC) at the end of the reporting period. According to the Sofia Municipal Court, which is responsible for registering all legal entities, including religious denominations, an additional eight denominations were in the process of being registered. Since the court assumed the role of registering religious denominations at the beginning of 2003, all denominations previously registered before the enactment of the 2002 Confessions Act have been reregistered.
Some religious minorities are concentrated geographically. The Rhodope Mountains (along the country's southern border with Greece) are home to many Muslims, including ethnic Turks, Roma, and "Pomaks" (descendents of Slavic Bulgarians who converted to Islam centuries ago under Ottoman rule). At the western extreme of the Rhodopes, there are greater numbers of Pomaks, and on the eastern end, more ethnic Turks. Muslim ethnic Turks and Roma also live in large numbers in the northeast of the country, primarily in and around the cities of Shumen and Razgrad, as well as along the Black Sea coast. There are comparatively large numbers of Roman Catholics in Plovdiv, Assenovgrad, and in cities along the Danube River. Eastern Rite Catholic communities are located in Sofia and Smolyan. Many members of the country's small Jewish community live in Sofia, Ruse, and along the Black Sea coast. However, Protestants are dispersed more widely throughout the country. While clear statistics are not available, evangelical Protestant church groups have had particular success in attracting numerous converts from among the ethnic Roma minority, and these churches tend to be the most active denominations in predominantly Roma-inhabited areas.
Although no exact data are available on active participation in formal religious services or rituals, most observers agree that evangelical Protestants tend to participate in religious services more frequently than other religious groups. Members of the country's Catholic community also are regarded as more likely than members of other faiths to attend religious services regularly.
Missionaries are present in the country, including, for example, representatives of evangelical Protestant churches and more than 100 missionaries from the Church of Jesus Christ of Latter-day Saints (Mormons).
Section II. Status of Religious Freedom
Legal/Policy Framework
The Constitution provides for freedom of religion; however, some local authorities restricted this right in practice for some nontraditional religious groups. The Constitution designates Orthodox Christianity, represented by the BOC, as the "traditional" religion, and the Government provided financial support to it as well as to several other religious communities perceived as holding historic places in society, such as the Muslim, Roman Catholic, and Jewish faiths.
The 2002 Confessions Act replaced the universally unpopular Communist-created law of 1949. Religious and human rights groups strongly criticized the 2002 law for the preferential treatment given to the BOC and for provisions that appear to take sides in what many saw as an internal Church conflict. Under the 2002 law, all religious groups, with the exception of the BOC, must register with the Sofia Municipal Court before they can practice their beliefs in public. The Bulgarian Helsinki Committee (BHC) also expressed concern at the requirement for groups to submit a statement of beliefs when applying for registration or reregistration, stating that this constituted an infringement on their freedom of religion. There were initial fears regarding the exclusive right of Religious Denominations Directorate of the Council of Ministers to give "expert opinions" to the court regarding registration matters; however, in practice the Directorate only provides an opinion upon request by the court. Such opinions have resulted in the rejection of registration for only one denomination, the Achmadi Muslim Organization of the Muslim Achmadi Community. However, all applicants have the right to appeal the denial of registration through the Court of Appeals, where "expert opinions" from other sources can be submitted and taken into account. An appeal by the Achmadi Muslim Organization of the Muslim Achmadi Community currently is pending. Some local branches of nationally registered denominations experienced problems with local authorities who insisted that the branches be registered locally; however, the 2002 Confessions Act does not have any requirement for local registration of denominations.
A Council of Europe review of the 2002 Confessions Act, prepared in early 2003, highlighted that the provisions dealing with the process of registration specify neither the criteria establishing the basis on which the Court should grant registration nor the grounds on which such registration can be withheld. The act also fails to specify the consequences of failure to register as a religious community or outline any recourse if a competent court refuses to grant registration.
In December 2003, a national conference of Muslim leaders convened in Sofia and elected Fikri Sali as the new chief mufti to replace Selim Mehmed; Sali formerly held the position from 1992-94. However, a rival conference was convened by another former chief mufti, Nedim Gendzhev, and selected Ali Hajji Saduk to replace Mehmed. While Sali's election was confirmed by the Bulgarian Higher Islamic Council, Gendzhev's conference submitted documentation listing Saduk as the new chief mufti with the Sofia Municipal Court first. A registration controversy has ensued, leaving no legally recognized successor to Mehmed.
According to both a judge from the Sofia Municipal Court and the Religious Denominations Directorate of the Council of Ministers, due to the 2002 Confessions Act's lack of specific provisions regulating the change in leadership of registered denominations, the Sofia Municipal Court has no authority to decide which of the two elected muftis is Mehmed's rightful successor. The only option for resolving the controversy is for the two parties to file civil claims in court.
For most registered religious groups there were no restrictions on attendance at religious services or on private religious instruction. A Jewish school, three Islamic schools, the university-level Islamic Higher Institute, a Muslim cultural center, a multidenominational Protestant seminary, and university theological faculties operated freely. Bibles, Korans, and other religious materials in the Bulgarian language were imported or printed freely, and religious publications were produced regularly.
Optional religious education courses are offered in state-run schools. Following the successful introduction of a program to provide optional Islamic education classes in public schools in 2002 using a textbook proposed by the Chief Mufti and approved by the Ministry of Education, the Ministry agreed to assist with funding for such courses during the year. The Ministry announced that approximately 18,000 primary and secondary school students attend religion classes. The Chief Mufti's office also supports summer Koranic education courses.
Restrictions on Religious Freedom
The Government restricted religious freedom through a registration process that is selective, slow, and nontransparent. The Government prohibits the public practice of religion by groups that are not registered.
The 2002 Confessions Act designates the Bishop of Sofia, currently Patriarch Maksim, as the Patriarch of the BOC. Furthermore, it prohibits any group or person who has broken off from a registered religious group from using the same name or claiming any properties belonging to that group. Effectively, this prohibits members of the so-called "alternative synod," which has been in conflict with Patriarch Maksim since 1992, from formally registering as the Bulgarian Orthodox Church or from claiming any of the Church property currently under its control.
In July 2002, Stefan Kamberov, a 66-year-old priest associated with the alternative synod, was murdered near the St. Panteleimon Monastery near Dobrinshte. Two suspects were arrested and released on bail of $1,250 (2,000 leva) each. The case was awaiting prosecution following the conclusion of the investigative stage almost 2 years after Kamberov's murder.
While the observance of religious freedom has improved for some nontraditional groups, some religious groups continued to face limited discrimination and antipathy from some local authorities, despite successfully registering through the Sofia Municipal Court. Article 21 of the 2002 Confessions Act states that nationally registered religions may have local branches according to their statute; however, the act does not require local registration of denominations, although some municipalities have claimed that it does. Local branches have experienced problems with such municipalities; for example, mayors in the towns of Lovech, Troyan and Varakel exceeded their powers by demanding that local branches of religious organizations provide documentation not required by law.
Certain localities like Burgas have been consistently hostile to nontraditional groups such as Jehovah's Witnesses. In the past under the 1949 Religion Law, the Burgas municipal council rejected the registration application of the local branch of Jehovah's Witnesses. Since the passage of the 2002 Confessions Act, the Burgas municipality maintains that no follow-up registration application has been received from Jehovah's Witnesses. The locally elected municipal authorities in Burgas, responding to public demonstrations in 2002 against a Jehovah's Witnesses prayer house being built too close to a public school, used their "public order" powers to stop construction of the prayer house. The Religious Denominations Directorate of the Council of Ministers supported an appeal to the regional authorities. Construction of the building is still pending, partly because the municipality invoked the local ordinance limiting places of worship to religious organizations' officially registered addresses.
In May 2003, police reportedly prevented the registered International Baptist Church in Sofia from using a privately rented apartment for Bible studies and language classes. The church was forced to abandon its lease and conducted its meetings in various private homes.
Although several municipalities such as Burgas, Plovdiv, Pleven, Gorna Oryahovista, and Stara Zagora previously had passed local ordinances that curtailed religious practices, often in contravention of the Constitution and international law, it does not appear that these ordinances have been strictly enforced.
A number of religious groups recognized that foreign-national missionaries and religious leaders experienced difficulties in obtaining and renewing residence visas in the country due to a 2001 amendment to the Law on Foreign Persons. The revised law has no visa category that explicitly applies to missionaries or religious workers, and rules for other categories of temporary residence visa (such as self-employed or business-owner) have been tightened in ways that seem to make it more difficult for religious workers to qualify. This problem has been exacerbated by the fact that key government institutions have not yet developed implementing regulations or procedures to handle their new responsibilities under the law, despite the new law being in force. Missionaries, therefore, may have to limit the length and purpose of their visits to the 30 days accorded to tourists.
The high school curriculum included a course on religion initiated by the Ministry of Education. The original plan called for a world religion course that avoided endorsing any particular faith; however, members of non-Orthodox religious groups, especially ethnic-Turkish Muslims, maintained that the BOC received privileged coverage in the textbooks. The religion course is optional, and it is not available at all schools.
Following the successful introduction of optional Islamic education courses in 2002 and the expected development of additional courses during the year, there has been some discussion of requiring all students to enroll in a course on religion. Students would have the option of which course they wish to take.
There were no indications that the Government discriminated against members of any religious group in making restitution to previous owners of properties that were nationalized during the communist period. However, NGOs and certain denominations claimed that a number of their properties confiscated under the Communist years have not been returned. For example, the Muslim community claims that at least 17 properties have not been returned. The BOC, Catholic Church, Methodists, Congregationalists, Adventists, and other groups also claim land or buildings in Sofia and other towns. Former Jewish properties have been recovered over the last 10 years, with one exception in downtown Sofia that is pending before the court. A central problem facing claimants is the need to demonstrate that the organization seeking restitution is the organization–or the legitimate successor of the organization–that owned the property prior to September 9, 1944. This is difficult because communist hostility to religion led some groups to hide assets or ownership, and because documents have been destroyed or lost over the years.
The Constitution prohibits the formation of political parties along religious lines.
There were no reports of religious prisoners or detainees.
Forced Religious Conversion
The Constitution prohibits forced religious conversion. There were no reports of forced religious conversion, including of minor U.S. citizens who had been abducted or illegally removed from the United States, or of the refusal to allow such citizens to be returned to the United States.
Abuses by Terrorist Organizations
There were no reported abuses targeted at specific religions by terrorist organizations during the period covered by this report.
Improvements and Positive Developments in Respect for Religious Freedom
Despite initial fears that the 2002 Confessions Act would hamper religious organizations' ability to operate freely, there have been no reports of previously registered entities being refused registration. In fact 15 new religious organizations have registered with the Sofia Municipal Court since 2003.
The legal requirement that groups whose activities have a religious element must register with the Sofia Municipal Court was an obstacle to the activity of some religious groups, such as the Sofia Church of Christ and the Unification Church during the previous reporting period; however, since 2003, 15 new denominations, including the Sofia Church of Christ, have registered with the Sofia Municipal Court, and 8 other denominations had registration applications pending. There were no subsequent reports that the requirement to register with the Sofia Municipal Court was an obstacle to the activity of religious groups during the period covered by this report.
Section III. Societal Attitudes
The generally amicable relationship among religions in society contributed to religious freedom; however, discrimination, harassment, and general public intolerance of some nontraditional religious groups remained an intermittent problem. Strongly held suspicion of evangelical denominations among the populace is widespread and pervasive across the political spectrum and has resulted in discrimination. Often cloaked in a veneer of "patriotism," mistrust of the religious beliefs of others is common. Such mainstream public pressure for the containment of "foreign religious sects" inevitably influences policymakers. Nevertheless, human rights observers agreed that such discrimination has gradually lessened over the last 5 years as society has appeared to become more accepting of nontraditional religious groups.
Section IV. U.S. Government Policy
The U.S. Government discusses religious freedom issues with the Government as part of its overall policy to promote human rights. The U.S. Embassy regularly monitors religious freedom in ongoing contacts with government officials, clergy, lay leaders of minority communities, and NGOs. Embassy officers met with Orthodox clergy members, the Chief Mufti and senior Muslim leaders, religious and lay leaders of the Jewish community, and leaders of numerous Protestant denominations. During the period covered by this report, the Embassy remained closely engaged with government, religious officials, and NGOs concerning the 2002 Confessions Act and registration of religious organizations; with various religious groups regarding the restitution of properties; and with Muslim leaders regarding Islamic extremism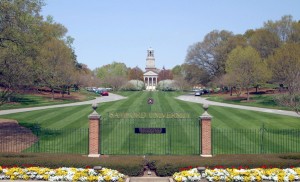 Samford University, Birmingham, Alabama, will host the Fourth Annual Lilly Fellows Program National Research Conference, November 11-14, 2004. Numerous scholarly panels are scheduled to explore the topic, "Christianity and Human Rights."
Dr. Fred Shepherd, Samford chair of political science, and Dr. Chris Metress, Samford professor of English, serve as co-directors of the conference. "The conference will bring scores of academics and activists to focus on an important set of religious and political issues," said Shepherd. "Samford is delighted to have been selected as host in a highly competitive process."
Plenary Speakers
* Robert E. Drinan , a law professor at Georgetown University has written widely on human rights. He is the former dean of Boston College Law School, and served as a U.S. Representative from Massachusetts for 10 years. He serves on the board of directors of the International League for Human Rights and the Lawyer's Committee for International Human Rights. Drinan is author of The Mobilization of Shame: A World View of Human Rights; Stories from the American Soul; Cry of the Oppressed: The History of Hope of the Human Rights Revolution; God and Caesar on Potomac; Beyond the Nuclear Freeze; Democracy, Dissent and Disorder and Religion, the Courts and Public Policy.
* Jean Bethke Elshtain, Rockefeller professor of social and political ethics at the Divinity School, University of Chicago is a political science professor at the University of Chicago and is a member of the Committee on International Relations. She is co-chair of the Pew Forum on Religion and Public Life. Her books include Faith Matters: Religion and Public Life in America; Democracy on Trial; Augustine and the Limits of Politics; Real Politics: At the Center of Everyday Life; Who Are We? Critical Reflections; Hopeful Possibilities; and But Was It Just? Reflections on the Morality of the Persian Gulf War.
* John Witte, Jr. , is the Jonas Robitscher Professor of Law and Ethics, Director of the Law and Religion Program, and Director of the Center for the Interdisciplinary Study of Religion at Emory University. He is the author of 12 books, including Religious Human Rights in Global Perspective (two volumes), Proselytism and Orthodoxy in Russia, and Religion and the American Constitutional Experiment.
* James Waller, is a professor of psychology and Edward Lindaman Chair at Whitworth College. He is the author of Prejudice Across America and Face to Face: The Changing State of Racism Across America. His most recent book is Becoming Evil: How Ordinary People Commit Genocide and Mass Killing (Oxford University Press).
Plenary addresses will be accompanied by 21 concurrent sessions in which academics, activists, policymakers, and religious representatives will present papers on a variety of human rights issues including:
War, Forgiveness, and Human Rights
Slavery and Human Rights
Human Rights and Economics
Christianity and Discrimination
Human Rights and Education
Catholic Social Thought and the Defense of Human Rights
Catholicism and Human Rights
Interreligious Dialogue and Human Rights
Christian and Secular Approaches to Human Rights
Human Rights, Religious Freedom, and Proselytization
Reverence, Christian Values, and Justice
Scripture, Ritual, and Human Rights
Contending Perspectives on Christianity and Human Rights
Influential Women Leaders and Thinkers
Human Rights and Christianity in Southeast Asia
Christian Human Rights in East Asia
Human Rights in Africa
Human Rights in Latin America
Christianity and Totalitarianism
The United States and the World
Christian Advocacy for the Rights of Women and Children
Presentations relating directly to the former Soviet Union and Central and Eastern Europe will include:
Christian Responses to International Trafficking in Women from Eastern Europe
Mark R. Elliott, Director, Global Center, Beeson Divinity School, Samford University
Children at Risk in Eastern Europe and Christian Efforts on Their Behalf
Phyllis Kilbourn, International Director, Rainbows of Hope
Post Communist Ideology, Eastern Orthodoxy and Human Rights. Reflections on the Possibility of Implementing the European Human Rights Regime in South-eastern Europe, with special reference to Romania and Bulgaria
Silviu Rogobete, West University of Timisoara
Postcommunist Believers in a Postmodern World
Dony K. Donev
Protestantism and Human Rights in Russia: Creation of the Alternative to the Authorities
Roman Lunkin, Institute of Philosophy, Russian Academy of Sciences, Moscow
Bozena Komarkova: Toward an Existential Christian Philosophy of Human Rights
Joyce J. Michael, Ph.D., Prague
Advocacy Avenues for International Religious Freedom
H. Knox Thames, Esq., Counsel, U.S. Commission on Security and Cooperation in Europe
Fifteen years after the Fall of the Berlin Wall, the Bulgarian Protestant movement claims over 100,000 members. Although the Bulgarian National Statistical Institute counted only 42,000 Protestant believers in Bulgaria for the 2002-2003 National Census, Pentecostal denominations report a much larger number. As early as 2001, the Church of God presented documentation for 32,000 members with 250 ministers in close to 400 congregations nationwide. In 2003 the Bulgarian Assemblies of God reported the following statistics: 550 churches and outstations, over 50,000 members and adherents, 150 national pastors, one Bible school with 23 enrolled students and an extension program training 150 students. Combined with the membership of the remaining Protestant denominations in Bulgaria these statistics give a figure of over 100,000 Bulgarian Protestant believers in a nation of eight million.
A conformation to these statistics was published in connection with the resent crisis in the Bulgarian Orthodox Church by Dr. Stephen Penov, a professor at the Sofia University and a member of the Bulgarian Academy of Science. Dr. Penov, who has served as a Parliament expert of human rights and faith confessions, claimed that the members of classical Protestant churches in Bulgarian exceeded 60,000 while new Protestant denominations have a membership of approximately 50,000. The Catholics in Bulgaria are approximately 70,000, the Muslims 750,000 and Eastern Orthodox 6,000,000. The growth of Bulgarian Protestant movement to over 100,000 members is colossal compared to the 1975 statistics found in Klaus-Detlev Grothusen, Bulgarien, (Guttingen: 1990, p. 564):
| | | | |
| --- | --- | --- | --- |
| Denominations | Membership | Clergy | Parishes |
| Pentecostal | 5,000-6,000 | 36 | 43 |
| Adventist | 3,500 | 40 | 20 |
| Congregationalist | 2,600 | 24 | 26 |
| Methodist | 1,000 | 15 | 13 |
| Baptist | 700 | 7 | 10 |
| Total | 12,800-13,800 | 122 | 7112 |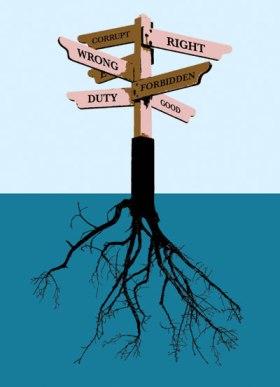 By Kathryn N. Donev
Moral development is defined as the development regarding rules and conventions about what people should do in their interactions with other people. Such development involves the development of thoughts, feelings and actions concerning standards or what is right and wrong, which includes an interpersonal and intrapersonal dimension. The intrapersonal dimension accounts for ones actions when they are not engaged social and the opposite is true for explaining the interpersonal dimension.
The social learning theory suggests that we learn via social experiences. Meaning our behaviors and actions result from what we model from others. Therefore, the social learning theory might explain moral development in children as a result of modeling observed moral behaviors and actions. When a child is provided with models that behave morally, that child is prone to adopt the observed actions.
Social learning theorists believe that moral behavior is influenced by a particular situation and that ones ability to resist temptation is closely correlated with self-control. Therefore, a child must be taught to control impulses, learn to be patient and to delay being gratified. This is best done through role modeling and providing appropriate examples. It is also suggested that when a child is rewarded for acting out a modeled behavior the likelihood of that behavior re-occurring increases. The opposite is also true; when the behavior is punished or not rewarded then the behavior will likely decrease. Therefore, it is crucial to not only provide a child with the appropriate models, but a child must be encourage for acting out moral behaviors in order to understand that such behavior is a good thing. However, when there is no reward present is when this intrapersonal dimension comes into play. This is when one does moral acts for the sake of doing what is right. It is important to instruct a child at an early age and instill within them this concept of right and wrong in order for one to act morally when it is thought that no one is watching. When no one is watching is when the true sense of morals arises.