20 Years of the Bulgarian Church of God in Chicago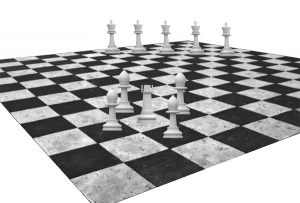 July 10, 2015 marks the 20th anniversary of the first service of the Bulgarian Church of God in Chicago in 1995.
We have told the Story of the first Bulgarian Church of God in the Untied States (read it here) on numerous occasions and it was a substantial part of our 2005 dissertation (published in 2012, see it here).
From my personal memories, the exact beginning was after Brave Heart opened in the summer of 1995 and the Narragansett Church of God closed the street for a 4th of July block party with BBQ, Chicago PD horsemen, a moonwalk and much more.
The first service in the Bulgarian vernacular was held Sunday afternoon, July 10th 1995 being the true anniversary of the Bulgarian Church in Chicago. Only about a dozen were present and the sermon I preached was from Hebrews 13:5. Unfortunately, to this day 20 years later, we cannot locate the pictures taken that day to identify those present. And some have already passed away.
Using a ministry model that later became a paradigm for starting Bulgarian churches in North America (see it in detail) the church grew to over 65 members in just a few weeks by the end of July. This was around the time the movie Judge Dread had opened and the first edition of Windows 95 was scheduled for release in Chicago. I saw them both at the mall on upper Harlem Boulevard.
The Bulgarian Church of God in Chicago followed a rich century-long tradition, which began with the establishing of Bulgarian churches and missions in 1907. (read the history) Consecutively, our 1995 Church Starting Paradigm was successfully used in various studies and models in 2003. The program was continuously improved in the following decade, proposing an effective model for leading and managing growing Bulgarian churches.
Based on the Gateway cities in North America and their relations to the Bulgarian communities across the continent, it proposed a prognosis toward establishing Bulgarian churches (see it here) and outlined the perimeters of their processes and dynamics in the near future (read in detail).
After a personal xlibris, the said prognosis were revisited in 2009 in relation to preliminary groundbreaking church work on the West Coast and then evaluated against the state of Bulgarian Churches in America at the 2014 Annual Conference in Minneapolis.
We're yet to observe the factors and dynamics determining if Bulgarian churches across North America will follow their early 20th century predecessors to become absorbed in the local context or alike many other ethnic groups survive to form their own subculture in North America. We will know the answer for sure in another 20 years…