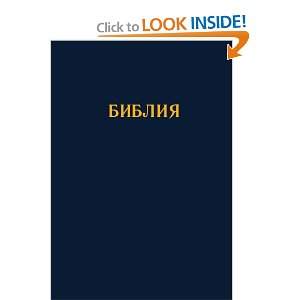 The Revised Version of the 1940 Bulgarian Bible, which our ministry has been working on since 2005 and released earlier in 2012, was presented at various book markets, festivals and churches for the Bulgarian Easter on May 5th.
The 1940 revision was initiated in 1920-24 by the British and Foreign Bible Society, reprinted multiple times and smuggled in Bulgaria under communism. It is perhaps the most read Bulgarian Bible of all times. While a number of new versions have attempted to replace it, this revision made by our team in the past seven years while ministering in Bulgaria has preserved the original text in its entirety and made it available to Bulgarian readers abroad.
Bulgarian Bibles to be released by our team in the summer of 2013:
May 24, 2013: Bulgarian Culture Holiday: A New Study New Testament with commentary, charts, maps and explanatory annotation
June 23, 2013: Pentecost in Bulgaria: Luke: A New Bulgarian Translation – the final of four volume new translation series which we began in 2007
Bulgarian Bible Revisions and Translations released by our ministry so far:
As soon as the national leadership training in Rouse was over, we traveled to the ancient Bulgarian capital of Veliko Tarnovo and held service at the newly found Church of God there. The church was started six months ago by Rev. Vasil Petrov, who serves as the pastor of the Gabrovo Church of God and regional bishop for the Bulgarian Church of God. The humble beginnings in the midst of economic, political and church crises have not stopped this congregation of growing and they are now looking for an appropriate size building for meetings. While together we did a practical Bible lesson from the New Bulgarian Translation of the Gospel of John and were encouraged by noticing the eagerness of the people to learn and practice the Word. We were asked to return to Veliko Tarnovo for another Bible training module in the near future. Giving the urgent need for leadership development in the area, we are planning to implement our mobile ministry training strategy in order to support the development of this newly founded local Church of God and to ensure its continues growth and effectiveness in ministry.