MISSIONS at the oldest church in Polk County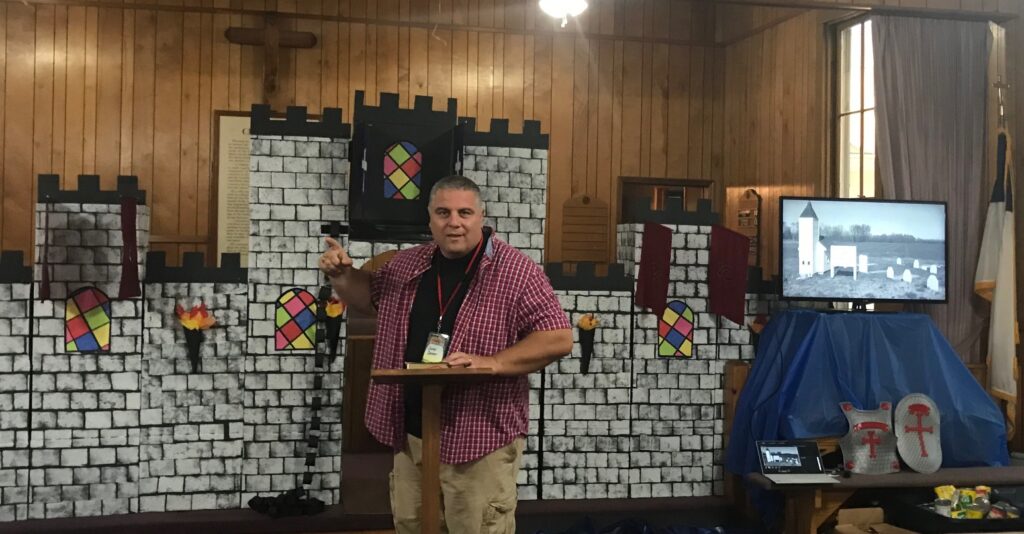 Friendship Baptist Church located in present-day Delano is Polk County's oldest church in continuous operation – 1826-2026!
The following accounts are recorded by Lynne McClary from the Polk County Chamber of Commerce.
Started just 7 years after the Indian removal in the Hiwassee Cession of 1819, Friendship was near what was then known as Columbus. In June 1826, 10 men and women met in Brother Wilkerson's home north of Coe Cemetery to organize a church. An ordination service was held July 1826 with members from Eastannallee Church.
Until December 1826, services were in the Wilkerson and Funkhouser homes. At which time a simple log church was built across the road from the present building. A cornerstone still remains of the original building. In 1819, land north of the Hiwassee was ceded to the US by the Cherokee, while the land south of the river to the GA line was not given up until 1838, meaning Friendship was established in free territory 12 years before the rest of present-day Polk County was even US Territory.
A frame church was built in 1856 north of the current building. Raised soil marks that site today. Calvin Denton pastored there 40 years, but little is known about Friendship through the Civil War due to loss of records.
In the late 1800s to early 1900s the building was used as a school until the county could build one. A box dinner was held to raise money for a bell, used for both the school and church. This bell is the only remaining item from the school and it's located in the belfry of the current church.
The current building was built in 1908, and Friendship's 100th year was celebrated in 1926 with an all-day singing and history from JD Clemmer. During the celebration a group of Ku Klux Klan marched out of the woods in capes and hoods, went up one aisle, out the other door, and back into the woods, after which the celebration ended.
Friendship Church is an integral part of Polk County history, and future. There's even a time capsule packed in 1976 scheduled be opened during 2026's Homecoming.
In 1850 William Forest was licensed to be a Baptist minister ; he was ordained by the Friendship Baptist Church in Delano , Tennessee— where his father – in – law , Samuel Short , had been the first pastor– in 1857
FRIENDSHIP BAPTIST CHURCH                                                      POLK COUNTY, TENNESSEE

Friendship Baptist Church was established June 8, 1826, only seven years after the Indians were removed from the area under the Hiwassee Cession of 1819.That makes Friendship the oldest church in what is now known as Polk Co., Tn. Below is a list of the available names of Pastors and Church Clerks from 1826 to 1975.

PASTORS

1826- Samuel Short
1844- William Forest
1846- B. W. Buford
1849- C. Hoil, E. Newton, & J. Scarbrough
1850- Calvin Denton
1884- H. C. Cook
1888- C. H. Eaton
1889- J. R. Lawrence
1890- J. P. Fore
1891- Luke Shamblin
1893- W. H. Rhymer
1897- R. J. Womac
1903- J. M. Townsley
1905- P. A. Miller
1906- J. W. Townsend
1912- S. R. Creasman
1915- J. M. Townsend 1917- H. K. Watson
1923- B. P. Kincaid
1924- J. D. Chastain
1925- Roy Thomas 1926- J. W. Townsend
1928- H.W. Passmore, Claude Green 1931- Will Shamblin
1938- M. C. Ledford
1940- C. Doyle Doss
1945- W. G. Smiley
1946- Charlie Helton
1948- B. P. Kincaid
1949- C. R. Green
1953- Herman Matthews
1954- M. D. Berry
1956- Willie Choat
1960- Hobson Gregg
1965- Don Wilson
1968- Wayne Cooper
1969- Jimmy Hutton
1972- Garvin Chastain
1975- Jack Nunley

Church Clerks

1826- John M. Neal
1835- Edward Frather
1836- James Morris *
1879- W. C. Hatcher
1885- G. H. Burns
1885- W. C. Hatcher
1901- Mellie Hatcher Pennell
1910- W. F. Burris
1911- A. J. Painter
1913- A. C. Howard
1919- Lee Blackwell
1923- E. S. Carruth
1926- James Mose
1929- Haden C. Davis
1939- Martha Watkins 1940- Hershell Davis
1946- Ulysses Coe
1957- Maxine Eaves
1958- Barbara Lance
1960- Helen Allen
1961- Haroldean Wiggins
1966- Samantha Davis
1973- Wanda Carter

Cemetery Listings

Go to Section A Part 1      Go to Section A Part 2
*Some names are missing due to lost Church records. The information below came from a booklet titled" 150 Years Of Friendship", by Terry Blair, Wanda Carter, Johnny Coe, and Deborah Williams. The booklet was handed out to to the congregation of Friendship at the July 4th Homecoming, a celebration of the 150th year, in 1976. Thanks to Connie Baumann for supplying this information!