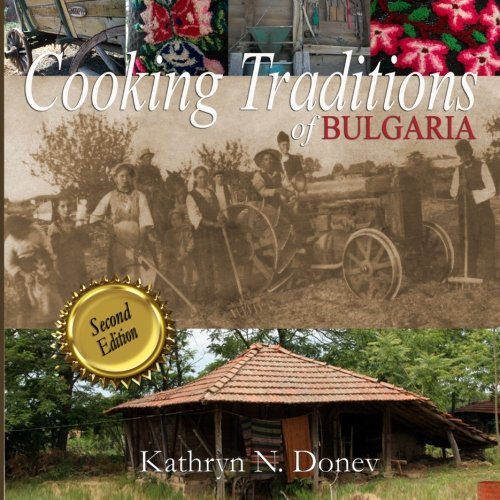 Bulgarian cuisine is distinct, yet eclectic at the same time with Mediterranean influence and flavors of its surrounding countries. Bulgaria borders the Black Sea, between Romania and Turkey. Greece is also a neighbor, along with Serbia and Macedonia to the west. This cookbook features 50 personal, but authentic recipes in attempts to further the tradition of keeping alive century old recipes of Bulgarian cuisine. I have tried to keep the recipes as authentic as possible with using American based ingredients and with every dish, dessert or drink there is a story to be told…
Preview and Purchase Your Copy at: Amazon Kindle Store
By the fall of 1927 the Pentecostal revival from Bourgas extended to several outreaches. Appropriate recognition was given by the General Council of the Assemblies of God in their September, 1927 meeting. The Latter Rain Evangel also reported revival in Bulgaria, workers trained at the Bible School and a good number saved and baptized with the Holy Spirit.
 With this avid success and the arrival of Nikolov's first-born son on November 9, 1927 came the second attempt to unite Bulgarian Pentecostals. A preliminary meeting was held in February of 1928 in Rouse where the Union's establishing meeting was scheduled for March 28 in Bourgas.
To no surprise, only 14 delegates representing five congregations attended. The delegates voted and received the Union's by-laws and statement of faith, based on the same documents by the Assemblies of God in America. The first annual conference of the new Union followed in October in Varna. A national General Council was set and the Executive Committee was chaired by Pastor Nikolov – at the time of his appointment he was only 28 years of age.
Trained in the United States and familiar with the Assemblies of God structure, Nikolov purposed to replicate the same organization in Bulgaria. Unfortunately, most Bulgarian Pentecostals in 1928 did not have a clear perception of the Assemblies of God and hardly felt part of the denomination. With only 20 members, the new organization was a small minority and did not represent the vast diversity within Bulgarian Pentecostalism at the time. Neither did it cause the split among Bulgarian Pentecostals as often held. The official registration of the Pentecostal Union simply confirmed the deepening division among Pentecostals in Bulgaria that had taken place since Zaplishny was deported in 1924.
Ancient Recipes of Bulgaria, Second Edition
By Evdokia Krusteva
This cookbook features nearly two dozen truly ancient recipes of Bulgarian cooking. Some of these dishes are distant relatives to ones found in ancient Roman manuscripts believed to have been compiled in the late 4th or early 5th century AD. Others are among those far before the time of Christ. As Bulgaria is a country of oral history, recipes are typically not written, but passed down from one generation to the next by experiencing the method of preparation. With nearly every dish in Bulgarian cooking comes a story and custom. This cookbook attempts to preserve these century year old stories for many years to come so they can continue to be passed down.
In 2018, the Pentecostal Union in Bulgaria (Assemblies of God) is celebrating 90 years since its establishment. The story of the Pentecostal movement in Bulgaria is intrinsically connected with the life and ministry of Nicholas Nikolov. Pastor Nikolov was born in Bourgas, Bulgaria on March 15, 1900. His life story unfolds as following:
1900 Born in Karnobat near Bourgas, Bulgaria
1914 Saved in the Congregational Church in Bourgas
1919 Under the ministry of Paul Mishkoff
1920 Attended university in New York
1921 Baptized with the Holy Spirit
1924 Married and working at Bethel
1926 Ordained and appointed by AG
1927 Led Pentecostal revival in Bourgas, Bulgaria
1928 Established the Pentecostal Union of Bulgaria (Assemblies of God)
1931 Returned to the States and earned a master's degree
1935 Headed Assemblies of God training school in Gdansk, Poland
1938 Returned to Bulgaria after forced out of Poland by the Nazis
1939 Returned to the United States after forced out of Bulgaria by the Nazis
1941 President of Metropolitan Bible Institute
1947 Pastored in North Bergen, NJ
1950 President of New England Bible Institute
1952 Faculty at Central Bible Institute in Springfield, Missouri
1956 Earned a Ph.D. degree from the Biblical Seminary in New York
1961 Retired due to sickness
1964 Passed to Glory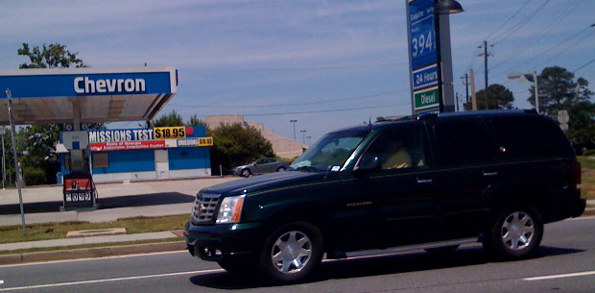 Failure to thoroughly or consistently review aspects of the church will have a negative impact on the organisation in multiple ways. In contrast, when a church embraces an intentional review process there are a number of benefits:
1. An intentional church assessment process provides key information that can be catalytic for the growth of the church.
2. An intentional church assessment process ensures the church does not drift from its mission.
3. An intentional church assessment process uses the vision as motivation for change.
4. An intentional church assessment process protects the culture by ensuring it is not neglected in the busyness of activity.
5. An intentional church assessment process will identify when the systems or structure are no longer serving the vision.
6. An intentional church assessment process creates accountability for the achievement of strategic goals.
Cakes, cookies, custards, puddings, candies, fried dough, pies and pastries. From the unconventional, recipes of Albanian Walnut Lemon Cake and Lithuanian Poppy Seed Cookies to the classic Tiramisu and Macaroon recipes, this cookbook takes your taste buds on a sweet journey throughout Europe. Desserts have come a long way since the dried fruits of the ancient civilizations as the first candies to soufflés and cakes once sugar began to be manufactured in the Middle Ages. This cookbook contains some of both the simple and more advanced recipes of Europe. It features 40 authentic dessert recipes representing nearly every European country and with each recipe there is a story to tell. The word "dessert" originated from the French word desservir "to clean the table" and these delights will make you want to clean your table a bit faster.
Preview and purchase today on: Amazon Kindle Store
This two-day conference is designed for publishers, programmers, webmasters, educators, bloggers and anyone interested in using technology to improve Bible study.
Thank you for completing the BibleTech Conference survey. Based on the feedback, we are looking into options for a more comprehensive conference in 2019. 
We would love to incorporate your ideas as we are planning.
What would you like to share?
Who would you like to see?
Are you interested in speaking?
What hot topics are you wanting to know more about?
Please post your ideas below! We want to hear from YOU!
18525 36th Ave S Seattle, WA