Dony K. Donev, Cup & Cross Ministries International
The following World Missions Series were sparked by a partial sign with the words "Missions Check," we saw in Atlanta on our way to a mission's trip to Europe just a weeks after the great tornado of 2011. We've observed the events that followed for over a year now, thus launching these series with a purpose. After serving in various ministry positions around the globe as a part of the Church of God for over 20 years, we have built a solid platform as a response to current problems and issues on the mission filed. In the past seven years alone, our ministry team has survived several consecutive denominational splits, and coming on the other side still preaching Jesus Christ and Him risen, this is what we have to state…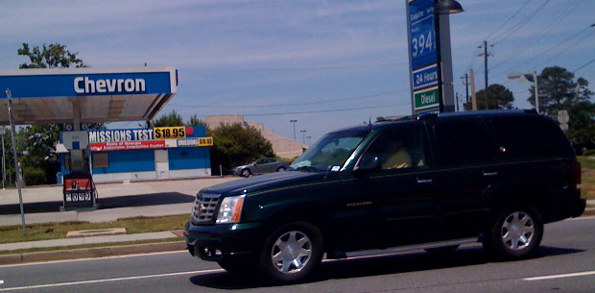 A people is a group owning a vision. Vision is what we do today in order to have a better tomorrow. Mission is the things we do to accomplish the vision. And if mission without a vision is blind, mission without a message is blind without a tongue. It feels and it hears, but it can never fully perceive and speak to be heard.
A mission is distinct by the method via which it brings its message. These three are ultimately and intrinsically connected. If mission is what we do, method is how we do it, then message is what we want people to know after we have done it…
But the method of bringing the message quite often changes the message itself. Thus changing, adapting and altering the ministry method must be done with careful consideration of the long-term shift they create not merely in our mission, but on our own Pentecostal identity as well. While adjustments may be needed in missions as the world around us changes, the message must remain the same at all cost. For who is the source and the ultimate agent of change, except the author of the message – God in whom there is no shadow of change?
A good number of churches in the 21st century are choosing to abandon their mission programs as dysfunctional and obsolete in order to follow a more corporate-based model of becoming mission-sending agencies and/or partners with such. While this may be financially and structurally beneficial, such paradigm cannot work for any Pentecostal church with local or global representation without changing forever its corporate identity.
At the same time, there is no need to restart or reset missions, for Mission Dei is not a circular, seasonal or repetitive process in human history. It is solemnly based on the ultimate, one-time event of the crucifixion and resurrection of Jesus Christ, the Son of God. This salvific monument on the stage of eternity neither needs, nor will it ever repeat and recycle itself again into history. And it most certainly does not need our human participation to be reset into a new century. The only restarting that is ever needed is our own resubmission at the old rugged cross on Calvary.
Changing our missional structure to fit, the ever-changing world we live in, is a reaction, generally done post-factum if not too late. And any reaction is simply not leading, but following. Which bids the question, is the church leading in this world or is our mission being reduced to the needs of the current social system. For the Bible still calls us to be not conformed to this world, but transformed by the mind of Christ. To be not merely a culturally relevant church, but a Bible-based alternative culture in a sinful world.
The lesson of the contemporary and culturally relevant church should have been learned centuries ago by Byzantine Orthodoxy. For it is not the change of the world that affects the outcome of ministry, but the change of the church by transformation within. And it is there that the preservation of our cross-fixed, blood-washed, and power resurrected identity must remain constant and unchanging. Thus, we find simply irrelevant, any call for a culturally relevant church, which causes the change or yet even the loss of the message of eternal salvation.
Related articles:
Missions Test 2: Means, Motive & Opportunity (2012)
MISSIONS TEST 3: Missionary Testament (2012)
MissionSHIFT (Part 1): Paradoxes in Missions (2011)
MissionSHIFT (Part 2): Free Will Missions (2011)
MissionSHIFT (Part 3): WebMissions – The Good, The Bad and The Ugly (2011)
M3: Missions for the Third Millennium – A Public Position (2010)
8 Simple Rules for Doing Missions in the Spirit (2009)
Church of God Eastern Europe Missions: Leadership, Economics and Culture (2009)
Read also: Why I decided to publish Pentecostal Primitivism?