Movement with a Message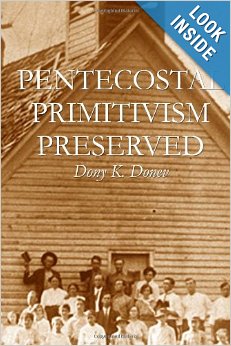 It is an indisputable fact that the Pentecostal movement has experienced tremendous growth in the twentieth century. Very similar to the ministry of John the Baptist, the message of Pentecost has drawn crowds to the small mountain churches where in contrast to the rather primitive theo-praxis the power of God has been evident.
Similar to the ministry of John, the powerful results of Pentecostalism are produced by preaching that may seem unreasonable. For Pentecostals, however, it is words of life. It is obedience to the Great Commission of Christ to preach the gospel to all due to determination deriving from realized eschatology of the already-not-yet Kingdom of Heaven. The reality of the message then becomes a reality of the Pentecostal community in which the believer lives and witnesses even to the point of martyrdom. What seems to be an unreasonable message to the world becomes the identity of the Pentecostal community.
A loss of the message then means a loss of identity. In order to protect its identity Pentecostalism strives to deliver the message and experience to the generations to come, forming a genuine Pentecostal catechesis. This is much similar to the educational strategy of John the Baptist and his discipleship formation. The restoration and reclamation of the past heritage moves toward preservation of the experience and message. The context of technological and scientific progress, affects the development of the Pentecostal movement transforming its original primitive purpose, theology and practices. The only way to preserve the power of Pentecostalism then is through preservation of its primitivism.