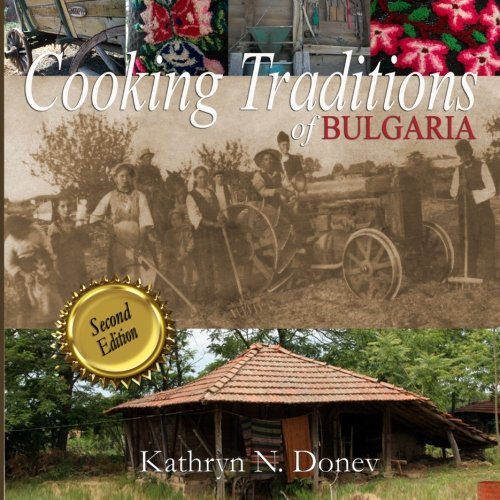 An introduction to Cooking Traditions of Bulgaria
After 11 years of higher education and three earned degrees in theology, there is still one question I have difficulties answering. I stumble every time when inquiring of our missions work in Bulgaria or just interested in the local culture someone asks me, "So what do you eat over there?" My short answer generally is: "Food!" But that hardly covers it all.
Kathryn has done a fine job answering this question through her new book with 50 authentic Bulgarian recipes. This is not just what Bulgarians eat in general, but what we have eaten during our missionary travels sitting around the table of hospitable brothers and sisters in the Lord.
They are truly Pentecostal recipes. And not because they were served "in the Spirit," but because they were often done through what I perceive to be the one true Pentecostal confessions of the Bible "Silver and gold have I none, but what I have I give unto you…" For many of them we have shared with brothers and sisters living in the complete poverty of the mission field, yet willing like the widow of Elijah's time to share their last bread with the ministers of God.
This is what makes these recipes truly missional. I cannot say that I have personally cooked them, but I can assure you I have personally eaten them all and enjoyed everyone and each of them after five long services on Sunday, a three day church fast or a night of crossing the snow covered Balkan Mountains. I challenge you to cook some of them for your family or church and send us feedback about your experience with the answer of the question so many of you have asked me through the years. May be next time we see each other, we can ask you "How do you like what we eat over there?"
Preview and Purchase Your Copy at: Amazon.com