East Coast Bible College Alumni Reunion August 29–31, 2008 Charlotte NC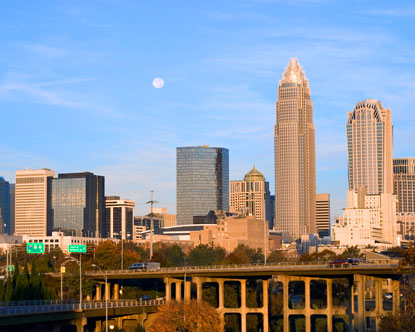 For over twenty years, East Coast Bible College was a place which left a great legacy of training as well as wonderful memories for many students, staff, local pastors, and denominational leaders. It was a place where students and faculty grew in a deeply intimate relationship with our Great Father. It was a place where we were trained and prepared to step out into places of ministry that still continues throughout the world. It was also a place where many were able to see God move with great demonstration in spiritual gifts, miracles and forthright testimonies of God's power. Through these faculty and students, East Coast Bible College still lives today!
During the past few years many East Coast Bible College students, faculty and alumni have shared a strong desire to once again set aside time to reconnect. The feedback that was given to us was the hope to have a weekend where we could re-establish relationships for both ministry resources and personal friendships, as well as a time to honor and celebrate the legacy of ministry training that was birthed out of Dr. George Voorhis' leadership.
As you can understand, the desire for this reunion event has created great momentum and excitement among the East Coast alumni and student families. We are excited to share with you that the 2nd Annual East Coast Bible College Reunion will be held August 29-31, 2008 near our former campus in Charlotte NC with our host church being Life Church, in Cramerton NC with host pastor Sammy Oxendine. We are in great hopes that you will assist us in sharing the excitement and news of the reunion weekend and extend your heart to being a part of this time together.
To share with you a little history of the preparation in anticipation of this event, in July of last year, a team of alumni students was formed to begin searching avenues that would accommodate this request to have another reunion weekend. We asked for volunteers to be a part of this group. By November, we had formed a team of 14 alumni/students, from all across the US, which began meeting each month via conference call. As we gathered feedback, it was clear that we needed to fully utilize the operating structure of the Church Of God State Offices and the local pastors. You are a central point of contact and communication to many within the Church of God and we need your assistance. We are in great hopes that you will assist us in sharing the excitement and news of the reunion weekend and extend your heart to being a part of this time together.
Because the college closed, we understand that it was difficult to maintain a working tool to track alumni effectively. As you can imagine, one of our greatest needs in the planning of this event is that of effective and quick communication. Because there has not been a central contact for alumni to provide personal information changes, we are asking for your help in communicating to your local pastors, churches and leaders this reunion information.
We understand that there may be many lay leaders in local churches who were also a part of the East Coast family who may not be in full time ministry or in pastoral leadership. We want to include this invitation to all who attended East Coast over the years. We hope you will assist us in using the flyer attached to communicate additionally to those in your state churches or newsletters, bulletins and communications.
There are also several ways that you can assist us through providing a financial gift. We have set up sponsorship opportunities for you to review. Our desire is to make this event as low cost as possible for those who attend. Many of our alumni may be traveling with children, from out of the country and we desire to make this weekend affordable for all. Your sponsorship will assist us in making this possible. In acting as a financial gift sponsor for this weekend, you will also contribute in several ways that would give us a greater ability to serve this alumni body. Your sponsorship will not only go toward basic reunion expenses such as mailings and security deposits for this event but also toward helping maintain the future of other such ECBC family events.
The team desires to form a non-profit board, an ECBC Alumni Association. We are also asking for you to consider sponsorship opportunities to help us with establishing this association. The association will be the future operating structure for a point of contact for communication, alumni resources and relationships, educational scholarships and reunion/event planning for alumni students. The team desires to provide a yearly scholarship funding to the George Voorhis Educational Fund and to also provide scholarship funding to other ministry training students.
We have included the reunion information for you to review in greater detail. We have worked diligently with many of our alumni and previous faculty to gain their feedback, wisdom and insight in making this weekend a time of celebration for all. We desire your feedback as well. We ask that if you learn of ways we can serve this community of students and faculty more fully, please let us know.
We look forward to partnering with you as we celebrate God's faithfulness to fulfilling His promises and as we set aside a weekend to reconnect with the many students whose lives were changed by East Coast Bible College. We know this time together will be a catalyst of fellowship for future legacies!
With You We Are Honoring The Past, Celebrating The Future!
Pastor Jimmie Cox – ECBC Class of 1997 pastorjlcox@gmail.com
Rev. Nickie Goodman Haas – ECBC Class of 1995 nhaas@carolina.rr.com
East Coast Bible College Reunion Planning Team Chair Leaders
Honoring The Past, Celebrating The Future!
East Coast Bible College Alumni
Reunion August 29 – 31, 2008
Charlotte, North Carolina