Christmas Book Sale: Pentecostal Primitivism
In the past five years since 2011, we have authored over two dozen books related to our ministry and mission work in Eastern Europe. As several of the prints are now almost exhausted and second/third editions and several new titles are under way, we are releasing all currently available editions in a Christmas sale through the month of December. All titles are available at up to 30% off and Amazon offers free shipping and extra savings for bundle purchases.
Our book available on sale today is: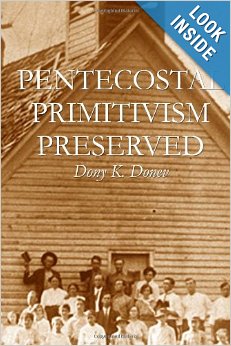 Since a social movement that purposes liberation of the individual is always rejected by the present political and economic powers, Pentecostalism arises and develops in the midst of constant persecution and resistance. The constantly present struggle against evil, wrong and unrighteousness is the power that moves Pentecostalism to its final purposes. Once persecution disappears, Pentecostalism loses its original power and turns to a nominal religious organization, which continues to function and exist, however, outside the boundaries of its original purpose.
The theology of the Persecuted Church is a theology of martyrdom. The context of persecution is a constantly present formational factor in Pentecostalism worldwide, and as such it is a universal characteristic of the movement. Only as such can Pentecostalism act in its God-given prophetic authority. In the same prophetic power in which John prophesies of the coming Baptiser with the Holy Spirit, the Early Pentecostals preached about the Fire from Heaven prior to the actual experience of the Holy Spirit baptism. The message of the movement then becomes a prophetic utterance under which the movement grows and develops to the point of fulfillment of the promise given by God.
20 more recent Pentecostal articles in light of the upcoming Pentecostal Sunday celebration: