Azusa Street Chronology 110 Years Ago…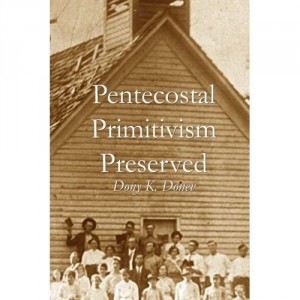 JANUARY 2, 1906 William SEYMOUR ENROLLS in Charles PARHAM'S BIBLE TRAINING SCHOOL in Houston, Texas
FEBRUARY 1, 1906 During early February 1906, William J. Seymour receives an invitation from Mrs. Julia W. Hutchins to serve as pastor of the Holiness Church congregation she has founded in Los Angeles, California.
FEBRUARY 10, 1906 SEYMOUR LEAVES the BIBLE SCHOOL
FEBRUARY 22, 1906 William J. Seymour arrives in Los Angeles, California
FEBRUARY 24, 1906 Seymour preaches his first sermon as pastor of the Holiness Church at 9th Street and Santa Fe Avenue. He continues preaching on Sunday, February 25; Tuesday, February 27; and Friday, March 2, while holding meetings at 3 p.m. each afternoon.
MARCH 4, 1906 Seymour is LOCKED OUT of the church
MARCH 7, 1906 PRAYER MEETING at 114 SOUTH UNION STREET
MARCH 12, 1906 NIGHTLY MEETINGS BEGIN at 312 N. BONNIE BRAE St.
APRIL 6, 1906 The group at the Asburry house decides to engage in a 10-day fast while they pray for the baptism in the Spirit.
APRIL 9, 1906 FIRST BAPTISM IN THE HOLY SPIRIT IN LOS ANGELES
APRIL 12, 1906 William J. Seymour receives his baptism in the Holy Spirit and speaks in tongues.
APRIL 13, 1906 On Good Friday, Seymour and his friends lease the property at 312 Azusa Street and begin cleaning it up.
APRIL 15, 1906 SEYMOUR'S FIRST SERVICE AT 312 AZUSA STREET on EASTER 1906
APRIL 17, 1906 The LA TIMES INVESTIGATES
APRIL 18, 1906 At 5:48 a.m., San Francisco, California is rocked by an earthquake. During the next 4 days, the city burns. The first report on the Azusa Street Mission appears under the title, "Weird Babel of Tongues," in the Los Angeles Daily Times. The Mission begins to grow.
APRIL 19, 1906 Los Angeles feels two earthquakes.
APRIL 21, 1906 BARTLEMAN WRITES "THE EARTHQUAKE!!!"