I left Chicago on this day 25 years ago (July 30, 1995). The Bulgarian church that day held service at 1 PM with 64 Bulgarians and many other internationals in attendance. Bulgarian students from the neighboring Indiana and Wisconsin attended as well. There was even a Bulgarian family from Alaska.
It was a Sunday. I left Chicago to preach in Beloit, WI that night and then left for Washington, D.C. the following morning. While driving north with quite the speed my Carolina blue Grand National began filling with white smoke. At first, I thought the air conditioner was on its last leg in the hot Chicago summer of 1995, but the air remained strong and cold. The cloud proceeded and it was so sensible that I had to slow down and basically stop on the side of the road. In my 30 years of ministry, I have only seen this one more time – in 2011 when the Glory of God descended over a youth camp we were preaching in the Bulgarian mountains. I did finally preach in Beloit and made it to D.C. the next day, but the vision of the cloud remained with me for the next 25 years.
Meanwhile, the word of mouth had spread and the Bulgarian church in Chicago was growing among the Bulgarian diaspora. On October 7, 1995, I was able to visit the church in Chicago again and present it to the National Overseer of the Bulgarian Church of God, Pastor Pavel Ignatov who visited the Bulgarian congregation in Chicago for the first time. By that time, it has become evident that the initial structuring for growth was giving more than expected results. The church became not only the first officially registered Bulgarian Pentecostal congregation in the United States, but also an important social and educational center able to minister to the 100,000 Bulgarians that live in the Great Lake region today.
Called to another mission, I left Chicago on July 30, 1995. The church bulletin upon my departure under Farewell and Appreciation read: "Today we are saying thank you to Dony for a job well done this past summer. He has served our church faithfully, and has been a tremendous blessing to Narragansett Ministries. Immediately following worship this morning, there is a dinner in Dony's honor in the fellowship hall. And everyone is invited to attend." Quiescently, while writing this next book for the quarter century anniversary of the Bulgarian Church in Chicago, I was able to find this last bulletin in a box with several dozen letters I had sent weekly to my parents in Bulgaria. Surprising even to myself, those letters contain pictures, documents, dates, growth charts and progression predictions that are surprising even to me today. I remember spending countless nights in prayer, contemplating and strategizing over the new Bulgarian church plant, but I had forgotten all this was carefully documented as a case study.
The church congregation presented me with a plaque that represented my efforts and work in Chicago, which I have also kept until now. Because this plaque represents the prayers and the vision of many who are continuing the work today, establishing and leading Bulgarian churches around the world to providing pastoral care for many who have left the homeland in search for a better life. To these ministers goes my personal token of appreciation and thanks, "Well done thou good and faithful!" For me personally today a quarter of a century later, this plaque represents one very simply thing – I never betrayed my dreams. And in my book, this is well done…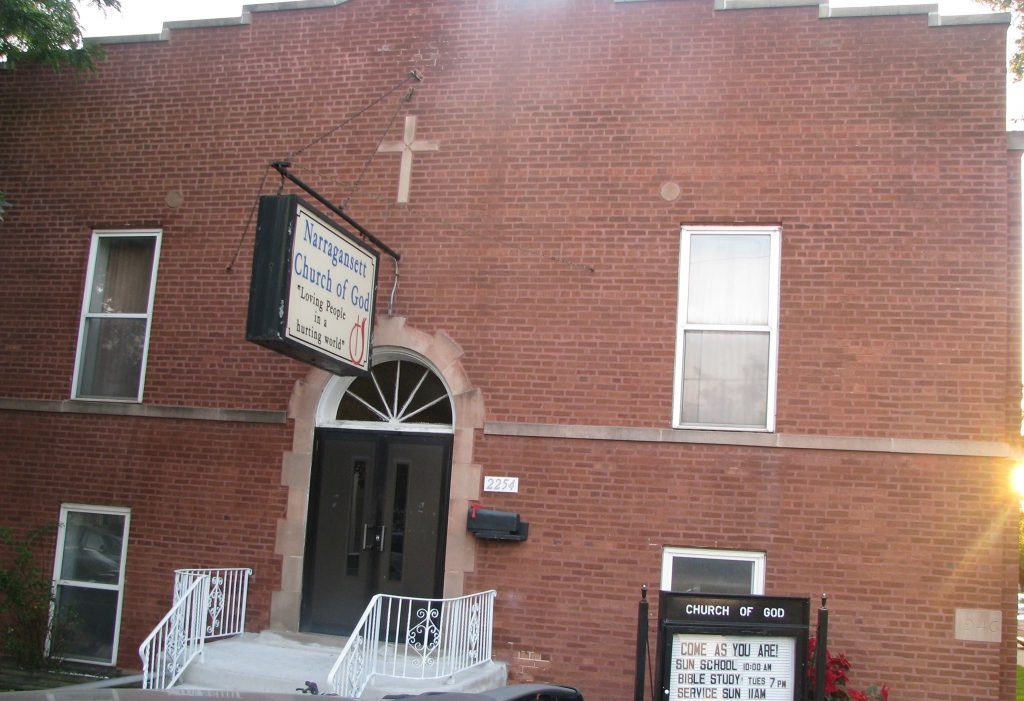 Bulgaria protests continue despite sacking of three government ministers
Overt week of anti-government protests in Bulgaria have sparked fears in Brussels that the country could become "another Hungary or Poland". Demonstrators have complained of corruption and joined the country's president in calling for PM Boyko Borissov to resign. The accusations have prompted concern among some MEPs that Bulgaria will be the next to clash with Brussels over the EU's fundamental values. Brussels has launched legal action over issues such as judicial reforms in Poland and Hungary's treatment of asylum seekers.
"What Europe has to fear, what the European Parliament has to fear is that another Poland or Hungary is coming," said Bulgarian MEP Radan Kanev. He says that he has raised concerns in the European Parliament over what he says is a "deep rule of law crisis", about "media market capture", the "really brutal party political behaviour of the chief prosecutor's office" which contributes to the overall atmosphere of "political and legal insecurity" in the country.
But another Bulgarian MEP, Andrey Kovatchev, from Borissov's party, has rejected allegations there is any democratic drift in the country. "We have absolutely no comparison here with Poland or Hungary," he said. "We have full freedom. We cannot have one case where academic freedom, for example, is limited like unfortunately in Budapest with the university. We have total freedom of everybody to express their opinion against Mr Borissov, against the government."
For another Bulgarian MEP, Elena Yoncheva, from the Socialists and Democrats, the whole system is corrupt. "It is because of corruption that Bulgaria is the poorest country in the European Union," she said. Yoncheva said Bulgaria loses €11 billion each year because of corruption, according to a European Parliament report. "We are talking about a country of seven million inhabitants," she added. "Take action, not just talk. Talking, seeing, it's good, but we must take action."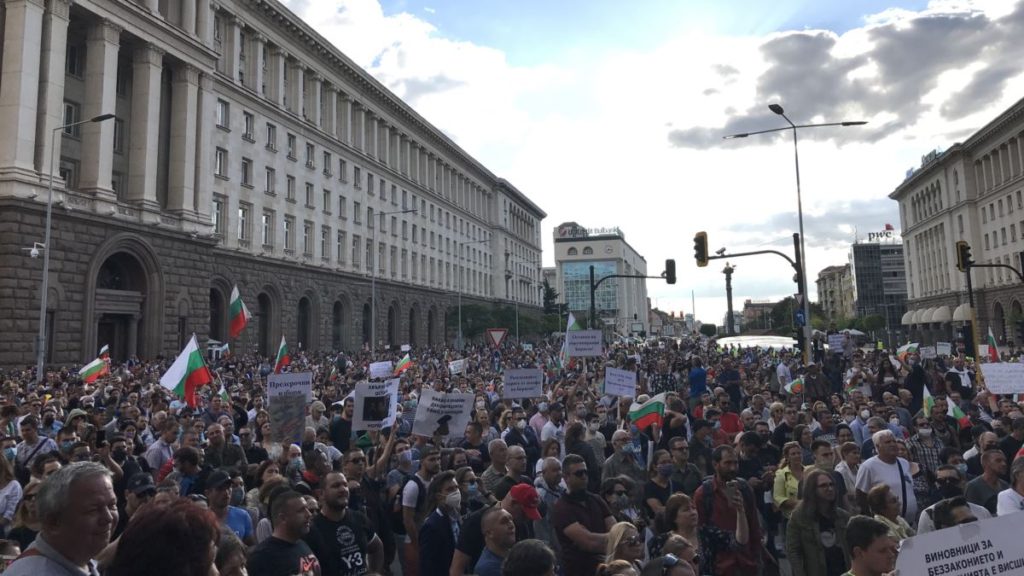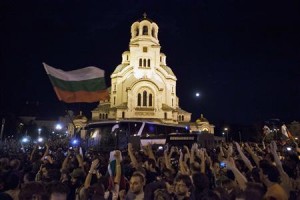 The U.S. Embassy is Sofia, Bulgaria has issued a continuous security alert to all American citizens in the capital city. See the complete warning at the Embassy's website here: https://bg.usembassy.gov/security-alert-u-s-embassy-sofia-bulgaria-july-11-2020/
Political unrest, protest and corona virus ministry opportunities in BULGARIA
This is the precise political and social construct in Bulgaria we had in mind in our July 1, 2020 publications on Difficulties in Doing Mission Work in Bulgaria in 2020. Now that our broad ministerial projection is taking shape almost prophetically, these difficulties are becoming more and more clear. The current developments adding to them are:
1.       Social unrest placing our church communities in the midst of political protests and COVID-related changes in the legal process.
2.       The Social Service Bill active as of July 1, 2020 though three paragraphs from the bill were dropped at the final vote dealing with: (a) personal information about children given to third parties and NGO vendors, (b) control on the proper channels of notifications via regard of social services, (c) social workers open access to children at risk to obtain needed information for the social service process.
3.      Application of the New Bill of Religion in Bulgaria in regard of: (a) national open registry of credentialed ministries, (b) access of only certain ministers to a church building, (c) special instructions for church services regarding COVID-19 and related restrictions. For example, the largest Pentecostal organization in Bulgaria sent letters to all its congregations to refrain from releasing pandemic information that has not been channeled from "the media proper sources," as related to state media and the whole "fake news" narrative.
JULY 11, 2020: Thousands call on Bulgarian government to resign in anti-graft protests
SOFIA (Reuters) – Thousands of Bulgarians, frustrated with endemic corruption, protested on Saturday for a third day in a row, demanding the resignation of the center-right government of Prime Minister Boyko Borissov and the country's chief prosecutor. Protesters, who chanted "Mafia" and "Resign" on Saturday, accuse Borissov's third government and chief prosecutor Ivan Geshev of deliberately delaying investigations into links between graft-prone officials and local oligarchs. Protests against what many called "state capture" and "mafia-style" rule were held in se veralother cities in the Balkan country. Police arrested 18 people late Friday after scuffles during the anti-corruption protests, but the demonstration Saturday was largely peaceful. Bulgaria, the European Union's poorest and most corrupt member state, has long pledged to root out graft but has yet to jail any senior officials on corruption charges. Public anger escalated following prosecutor raids on the offices of two of the Bulgarian president's staff as part of investigations, which many saw as a targeted attack on President Rumen Radev, a vocal critic of the government. In an address to the nation Saturday, Radev said the protests showed that Bulgarians had had enough and called for the resignation of the government and the chief prosecutor.
Borissov, whose third government took office in 2017, prided himself on building new highways, boosting people's incomes and getting the country into the euro zone's "waiting room," and said he does not plan to step down amid a looming coronavirus crisis. "We have done so much already, we have made so much efforts, nothing is keeping us in office except for responsibility," Borissov said in a posting on his Facebook page. His GERB party said Radev, who was nominated for the post by opposition Socialists, was stoking a political crisis. GERB remains Bulgaria's most popular political party, according to opinion polls. The next general elections are due in spring 2021.
At another demonstration Saturday on the Black Sea coast near Burgas, hundreds of Bulgarians demanded access to a public coastline near the summer residence of Ahmed Dogan, a businessman and senior member of the ethnic Turkish MRF party. The demonstration was organised after the head of a small liberal party was denied access to the coast by armed guards of the National Protection Service, who were protecting Dogan. Protesters say the move was a sign of toxic links between the ruling elite and shady interests in the Balkan country.
JULY 13, 2020 Bulgarian anti-graft protests want Borissov's government out
SOFIA (Reuters) – Thousands of people turned out in the Bulgarian capital Sofia on Monday for the fifth day running to demand the resignation of Prime Minister Boyko Borissov, voicing growing frustration with high-level corruption and the business tycoons they believe are benefiting. Demonstrators take part in an anti-government protest in Sofia, Bulgaria, July 13, 2020. The banner reads: "Freedom." Similar protests in at least 10 other cities criticised prosecutors' failure to address genuine high-level graft, which they said was undermining the rule of law in the European Union's poorest country. Many yelled "Mafia!" and "Resign!".
The Balkan nation, ranked as the most corrupt EU member state by the graft watchdog Transparency International, has yet to convict a single senior official of corruption. "I am here to protest against the corruption that has engulfed this country, against the oligarchs who have slipped into each and every sphere of the public administration," said 42-year-old protester Lachezar Lazarov. Borissov has been in office almost without a break since 2009. He has pledged to uproot high-level corruption, but critics say public institutions have weakened and the power of tycoons has grown on his watch. A parliamentary election is scheduled for next spring. Public anger broke out last week after prosecutors raided the offices of President Rumen Radev, a vehement critic of Borissov, as part of probes into two of Radev's aides. Many saw the move as an attack on the president, who has often criticised Borissov's centre-right government on the same grounds as the protesters and called for his resignation. The protests have shown no sign of dwindling in size and more are planned for later in the week. The opposition Socialists, who backed Radev for president, have said they will put forward a motion of no confidence in the government on Wednesday. On Monday, some of the protesters also demanded the resignation of the interior minister over police violence at Friday's protests, when 18 people were arrested, including two young men who were taken to hospital after being beaten. The police said they were investigating.
JULY 14, 2020 Bulgaria's opposition says state prosecutors won't deflect anti-government protests
SOFIA (Reuters) – State prosecutors said on Tuesday a fugitive Bulgarian tycoon facing criminal charges had helped orchestrate protests against the prime minister, as demonstrations demanding the government quit because of corruption entered a sixth day. The main opposition Socialist party said state prosecutors were trying "to discredit the protests as paid and organized" but said officials would not silence demonstrators seeking to drive Prime Minister Boyko Borissov from office. "It is easy to see that there are people who sincerely want change," the Socialist party leader Kornelia Ninova said in a statement, as thousands of anti-government protesters gathered in Sofia and other cities chanting "Resign" and "Mafia".
The Balkan nation, the poorest member of the European Union and ranked the bloc's most corrupt state by graft watchdog Transparency International, has yet to convict a single senior official of corruption. Alongside demanding the prime minister quit, protesters have called for the resignation of the chief prosecutor, saying he has not done enough to root out high-level corruption.
The U.S. embassy in Sofia weighed in on Monday, with a statement saying: "Every nation deserves a judicial system that is non-partisan and accountable to the rule of law."
State prosecutors dismiss accusations of bias. Borissov, who has been in power almost without break since 2009 and who has repeatedly promised to sweep out corruption, has said his government will not resign and elections would be held in spring. Senior ministers repeated that on Tuesday. Prosecutors published on Tuesday what they said was a tapped telephone call in which gambling tycoon Vasil Bozhkov told an opposition politician he had helped boost the size of the protests. The publication prompted the politician to quit the Socialists parliamentary group. Bozkhov, who fled the country to escape charges ranging from tax evasion to extortion, which he denies, said in a message on his Facebook page that he had supported the protests from the start and would continue to do so.
UPDATED JULY 16, 2020: Bulgaria PM plans govt overhaul in face of protests
SOFIA (Reuters) – Bulgarian Prime Minister Boyko Borissov, facing a no-confidence vote in parliament and anti-corruption protests in the streets, said on Thursday that his government must stay in place to fight the coronavirus – though he may overhaul his cabinet soon. The three-times prime minister said he would consider an "enormous overhaul" of his center-right cabinet after the no-confidence vote next week, which the ruling party can survive with the support of a small populist party and independent lawmakers. He reiterated that the anti-graft protests and calls for early polls by the opposition Socialists and President Rumen Radev were undermining the Balkan country's chances of weathering a looming coronavirus crisis that will hit incomes and jobs hard. "We are facing very hard months ahead… Who from those on the square has more experience than us, knows more or can do more?" the defiant 61-year-old said after a meeting with his junior coalition partners. "We should show at the vote that the ruling coalition has its majority in parliament. And then if they want, all opposition parties need to say how they see dealing with the epidemic and financial crisis that is coming," he said.
Borissov said on Thursday that he had asked his finance, interior and economy ministers to step down to put an end of speculation that they were under the influence of a controversial media magnate and businessman from another political party, but that he will not accept their resignations for now. Thousands of Bulgarians have been holding protests demanding the resignation of the government and the chief prosecutor Ivan Geshev over their failure to ensure the rule of law and sever links between graft-prone officials and powerful tycoons in the country. Geshev has denied any bias in his probes and has declined to step down. More anti-corruption protests are planned in Sofia and other major cities for the eight day in a row later on Thursday. Consecutive governments in the European Union's poorest member state have pledged to put an end to a climate of impunity and impose the rule of law strictly. But the authorities have yet to jail a single senior official on corruption charges.
 High Bible Engagement
Another comforting statistic is that half of Americans consider themselves Bible users. According to Barna, this includes people who engage with the Bible on their own at least 3-4 times a year. On the other hand, only 32% never engage with a Bible. Overall, this shows that more people are interested in exploring their faith than not.
Desire For More Bible Study
It shouldn't come as a surprise that while people do want to spend more time studying the Bible, most have a hard time finding any extra time. Of course, some don't study more simply because they need someone to help guide them. Barna found that 58% of Americans wish they could study more often and that includes 22% of skeptics.
One of the most surprising church statistics is just how many people own a Bible. Barna found that a shocking 87% of homes have at least one Bible. Even 67% of those who consider themselves skeptic, own a Bible. It shouldn't come as a surprise that seniors (93%) and Baby Boomers (90%) are more likely to own a Bible than millennials (82%).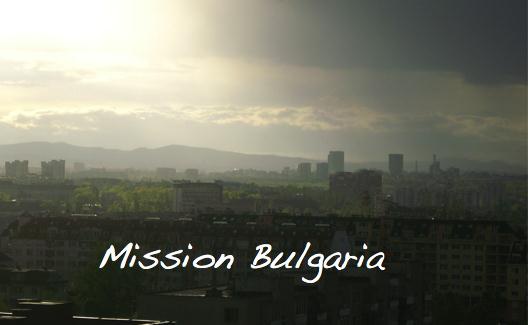 (1) The long debated and postponed Law on Social Services took effect in Bulgaria on July 1, 2020 after a six-month prolonging by the government. Masked under already exiting Bulgarian legislature for child and minorities protection, this new legal framework funded by EU will unfold in 2021-2027 under the Human Resource Development Operational Program, which includes
restricting civil organizations through mandatory state licensing;
merge between state and foreign funded NGOs and commercial private companies targeting school age children, while homeschooling remains illegal;
empowerment of NGOs and private companies to carry out state activities;
intervention in relationships between children and parents of private individuals through specialized multidisciplinary teams with conflicted financial interest;
ongoing open authorization of private individuals and social workers of unprecedented access to personal data from all institutions;
legal admission of LGBT ideology in schools;
comprehensive sex education for all students without parent's knowledge or agreement including open support for gender change, use of contraceptives and abortion;
This new legal bill completes a set of 5 new legislations imposed on Bulgaria in just a few short months since 2019 when the new Bill on Religion was voted in.  The previous 4 were:
(2) The 2019 Law in Religion is very much active and imposing new difficulties for evangelical churches in Bulgaria as following:
Each church is to maintain and submit to the government a detailed list of all ministers operating within its government registration. It is unclear how churches, which refuse government registration, will continue to operate
Buildings owned and used for religious purposes (liturgy, worship service) must be registered into a national registry before receiving any tax deductions
It is unclear if and how will churches with rented auditoriums, which account for roughly some 70% of the Bulgarian congregations, will report to the government or use any tax deductions
Worship services allowed outside of designated building are limited on the use of loudspeakers and PA systems
Foreigners can hold services only after informing the state Directorate of Religious Affairs about their activity in Bulgaria
(3) Church fragmentation is being caused by the mandatory government registration of ministers and places to worship as deemed in the 2019 Law in Religion. This new form of government control has proposed that only registered and approved by the government ministers can perform religious activities in a given place of worship. This restriction in practice halts cross-denominational evangelism, guest speakers who are not included in the official open registry and puts an end to mission work. In essence, in order to minister legally a missionary will have to became part of the denomination, acquire legal residency status, be approved by the open registry and follow all other requirements by the 2019 Law in Religion via series of never-ending legal loops. As if this is not enough, a local mayor office or county/municipality government can impose further local limitations on church activities, building, educational and social programs, thus making not just the work, but the very stay of a missionary in a given locale at legal risk virtually at all times.
(4) The resent COVID-19 pandemic has imposed further restrictions on church and missionary work in Bulgaria. Multiple fines and court cases have been filed against churches holding services in the open though there have been no official government restrictions on religious activities announced. Those limitations appear to be renewed mid-summer as the new G4 EA H1N1 strain of flu has been identified with the potential to become another pandemic.
(5) Surveillance of phone, texting, emails and otherwise electronic and social media communications. This includes church live services, social media and otherwise publications some of which have been already used to subpoena pastors and church members for the trail against the Samokov Church of God. There is some judicial control over the requests for extension for the data in storage, but no judge or court order is needed for obtaining of initial phone and internet records.
Finally, the new norm imposed by the pandemic season has produced not only economic impact, but unexpected political realm and tensions. The political party, which has ruled Bulgaria on and off for the past decade, is again threatened with early elections coming this fall instead of in 2021 as planned. During the past decade, this party was forced to resign twice and then came back in power each time after an acting government was appointed. They have vouched not to resign in this third term, but as the Bulgarian economy weakens during the pandemics and multiple wave of protests, the political realm seems more and more distorted. All this just in time for the 100th anniversary of the Pentecostal movement in Bulgaria coming in the fall of 2020.