5 Difficulties for Doing Mission Work in Bulgaria in 2020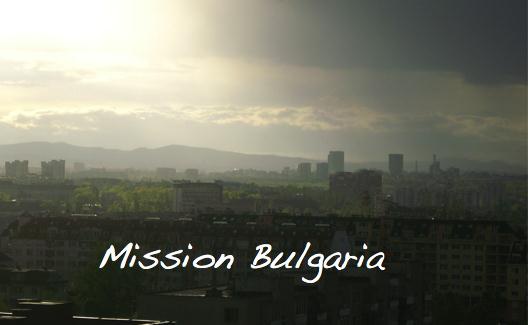 (1) The long debated and postponed Law on Social Services took effect in Bulgaria on July 1, 2020 after a six-month prolonging by the government. Masked under already exiting Bulgarian legislature for child and minorities protection, this new legal framework funded by EU will unfold in 2021-2027 under the Human Resource Development Operational Program, which includes
restricting civil organizations through mandatory state licensing;
merge between state and foreign funded NGOs and commercial private companies targeting school age children, while homeschooling remains illegal;
empowerment of NGOs and private companies to carry out state activities;
intervention in relationships between children and parents of private individuals through specialized multidisciplinary teams with conflicted financial interest;
ongoing open authorization of private individuals and social workers of unprecedented access to personal data from all institutions;
legal admission of LGBT ideology in schools;
comprehensive sex education for all students without parent's knowledge or agreement including open support for gender change, use of contraceptives and abortion;
This new legal bill completes a set of 5 new legislations imposed on Bulgaria in just a few short months since 2019 when the new Bill on Religion was voted in.  The previous 4 were:
(2) The 2019 Law in Religion is very much active and imposing new difficulties for evangelical churches in Bulgaria as following:
Each church is to maintain and submit to the government a detailed list of all ministers operating within its government registration. It is unclear how churches, which refuse government registration, will continue to operate
Buildings owned and used for religious purposes (liturgy, worship service) must be registered into a national registry before receiving any tax deductions
It is unclear if and how will churches with rented auditoriums, which account for roughly some 70% of the Bulgarian congregations, will report to the government or use any tax deductions
Worship services allowed outside of designated building are limited on the use of loudspeakers and PA systems
Foreigners can hold services only after informing the state Directorate of Religious Affairs about their activity in Bulgaria
(3) Church fragmentation is being caused by the mandatory government registration of ministers and places to worship as deemed in the 2019 Law in Religion. This new form of government control has proposed that only registered and approved by the government ministers can perform religious activities in a given place of worship. This restriction in practice halts cross-denominational evangelism, guest speakers who are not included in the official open registry and puts an end to mission work. In essence, in order to minister legally a missionary will have to became part of the denomination, acquire legal residency status, be approved by the open registry and follow all other requirements by the 2019 Law in Religion via series of never-ending legal loops. As if this is not enough, a local mayor office or county/municipality government can impose further local limitations on church activities, building, educational and social programs, thus making not just the work, but the very stay of a missionary in a given locale at legal risk virtually at all times.
(4) The resent COVID-19 pandemic has imposed further restrictions on church and missionary work in Bulgaria. Multiple fines and court cases have been filed against churches holding services in the open though there have been no official government restrictions on religious activities announced. Those limitations appear to be renewed mid-summer as the new G4 EA H1N1 strain of flu has been identified with the potential to become another pandemic.
(5) Surveillance of phone, texting, emails and otherwise electronic and social media communications. This includes church live services, social media and otherwise publications some of which have been already used to subpoena pastors and church members for the trail against the Samokov Church of God. There is some judicial control over the requests for extension for the data in storage, but no judge or court order is needed for obtaining of initial phone and internet records.
Finally, the new norm imposed by the pandemic season has produced not only economic impact, but unexpected political realm and tensions. The political party, which has ruled Bulgaria on and off for the past decade, is again threatened with early elections coming this fall instead of in 2021 as planned. During the past decade, this party was forced to resign twice and then came back in power each time after an acting government was appointed. They have vouched not to resign in this third term, but as the Bulgarian economy weakens during the pandemics and multiple wave of protests, the political realm seems more and more distorted. All this just in time for the 100th anniversary of the Pentecostal movement in Bulgaria coming in the fall of 2020.