A.J. Tomlinson prayed through to his own sanctification
Following a series of holiness revivals in and around Westfield, Indiana between 1891 and 1892, in which the doctrine of entire sanctification was preached by evangelists including Jacob Baker, John Pennington, Emma Coffin, and Nathan and Esther Frame, A.J. Tomlinson prayed through to his own sanctification experience, which he relayed in his autobiography Answering The Call Of God about twenty years after the experience:
"It was about twelve o'clock in the day. I cried out in the bitterness of my soul: "Now! Now! You've got to give it up now! Now!" I felt him begin to weaken and quiver. I kept the "Sword" right in him and never let go. That sharp two-edged "Sword" was doing its deadly work. I did not pity him. I showed him no quarters. There we were at that altitude when all of a sudden there came from above, like a thunderbolt from the skies, a sensational power that ended the conflict, and there lay the "old man" dead at my feet, and I was free from his grasp. Thank God! I could get a good free breath once more. It was an awful struggle, but the victory was won. That was about twenty years ago, but it is fresh in my memory yet. I was indeed sanctified wholly."
AJ Tomlinson preaches at Tellico mountains: People laugh, cry and fall in the Spirit in 1907
Nov. 19.[1907] Just came home last night from the Tellico mountains, where I have been for a week holding meetings. Some good work done, the Spirit was present every service, at one service in a special manner. While I was preaching some laughed, about all cried, and one fell off his seat and just bellowed out in good fashion. Everyone present touched. I think every one in the house came to the altar. I was very calm, but surely the signs of God's presence were manifest. I preached ten sermons on this trip. I am in quite a financial strait just now, but I believe God will help me out some way.
A recent covenant group rereading of the personal diary of Rev. AJ Tomlinson brought up several questions as per the exact timing of his personal baptism in the Holy Spirit.
The first explanation proposed a problem, namely: does one have to be baptized in the Spirit with the initial evidence of speaking in tongues in order to operate the gifts of the Spirit? One specific problematic area in the discussion was the interpretation of tongues, since we know that many in the Bible prophesied without being baptized in the Spirit. A second explanation proposed that AJ Tomlinson was baptized with the Holy Spirit or at least witnessed and experienced a Pentecostal experience prior to 1906. Here are several passages from his personal diary which refer to early baptism with the Holy Spirit:
Vol. 3. p. 13 "Received the Holy Ghost about March, 1896"

Vol. 3, p. 36 August 4, 1904 "Just arrived home from Drygo, Tenn., where we held a ten days meeting. Some converted, some received the Holy Ghost."

Vol. 3, p. 49 June 14, 1907 "Glorious results. Speaking in other tongues by the Holy Ghost."

Vol. 3, p. 52 August 19, 1907 "One received the baptism with the Holy Ghost and spoke with other tongues."
Last but not least, we have a detail record of a tremendous financial struggle through which AJ Tomlinson expressed deep dependence on the leadership and supplication of the Holy Spirit throughout the whole year of 1901 and forward. This record should be regarded as formational for the whole financial structuring of the upcoming church organization and its later institutionalization.
Source: http://babel.hathitrust.org/cgi/pt?id=wu.89067290775;view=1up;seq=42
Sa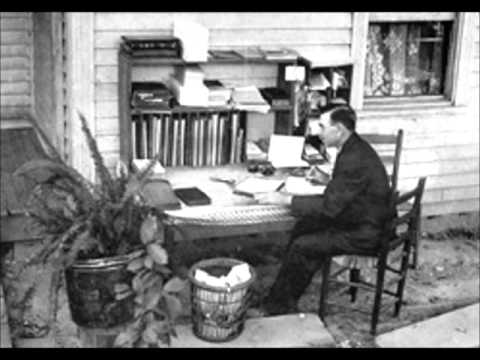 mson's Foxes published by Rev. A.J. Tomlinson in Culberson, N.C. (January, 1901)
Samson's Foxes published by Rev. A.J. Tomlinson in Culberson, N.C. (April, 1901)
Samson's Foxes published by Rev. A.J. Tomlinson in Culberson, N.C. (August, 1901)
Samson's Foxes published by Rev. A.J. Tomlinson in Culberson, N.C. (September, 1901)
Samson's Foxes published by Rev. A.J. Tomlinson in Culberson, N.C. (January, 1902)
Samson's Foxes published by Rev. A.J. Tomlinson in Culberson, N.C. (February, 1902)
Samson's Foxes published by Rev. A.J. Tomlinson in Culberson, N.C. (March, 1902)
Samson's Foxes published by Rev. A.J. Tomlinson in Culberson, N.C. (May, 1902)