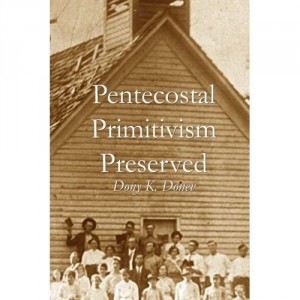 Lucy F. Farrow was born in Portsmouth, VA. Unfortunately, her origins there have not been yet fully traced. Her involvement appeared around the summer of 1905 while working as governess in Parham's home in Houston.
While in Houston, Farrow met Charles Parham, who came there from Baxter Springs, Kansas, in October 1905 and held meetings in Bryan Hall. Parham was preaching about the earlier outpouring of the Holy Spirit that had occurred in his Bethel Bible College in Topeka, Kansas, in January 1901.
Other sources claim, Lucy F. Farrow received the Holy Ghost a little bit earlier on September 6, 1905 after Parham opened up a month-long meeting in Columbus, Kansas. Along with Parham she witnessed events unfold in Zion, Illinois, where John Alexander Dowie was faltering.
Lucy Farrow was the niece of renowned black abolitionist Frederick Douglass. She was serving as pastor of a holiness church in Houston in 1905 when Charles Parham engaged her to work as a governess in his home. Farrow carried the Pentecostal embers back to Texas, on to her home state Virginia and later to Liberia. Her aptitude for igniting the supernatural gifts among others was evident at a 1906 camp meeting near Houston when some 25 seekers stood lined up in a row in front of her. When Farrow "laid hands upon them…many began to speak in tongues at once."
Although William J. Seymour is acknowledged as the leader of the Azusa Street Revival, it was a black woman, Lucy Farrow, who provided the initial spark that ignited that revival. About the time when Seymour departed to Los Angeles in January of 1906, Lucy Farrow and J. A. Warren also arrived there independently. Other sources claim, they had been sent by Parham to help Seymour with his meetings.
Seymour began his meetings at the Santa Fe Mission on February 24, 1906 but was quickly shut down by the pastor Julia W. Hutchins on March 4, 1906 after a consultation with the South Californian Holiness Association.
The meetings then moved to 214 Bonnie Brae St., home of Richard and Ruth Asberry. As a result, Edward S. Lee was the first one was baptized in the Spirit and spoke in other tongues in the late afternoon when William J. Seymour and Lucy F. Farrow laid hands on him for healing at his house. At 7:30 p.m., the group went back to Bonnie Brae for the evening meeting and before the night was over, Jennie Evans Moore and several others joined him.
It has been said that no one associated with the prayer meeting led by Seymour had spoken in tongues until Farrow, at Seymour's request, arrived on the scene and began laying her hands on people and seeing God fill them with the Holy Spirit as in the book of Acts. She also ministered with power across the southern United States and in Liberia in West Africa. She lived out her final years in Los Angeles, where there were reported healings and remarkable answers to prayer through her ministry.