New Bulgarian Bible Translation Released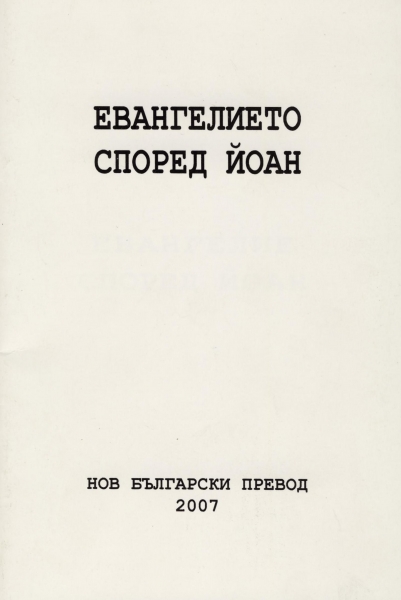 It was a great personal joy and satisfaction to see the results of many years of work come to a reality. On Christmas Day, after a long time of prayer, fasting and translating, we were finally able to release a new Bulgarian translation of the Gospel of John prepared directly and literally from NA 27. It was indeed an indescribable feeling to see the first printed copies being distributed to church bookstores, Bible markets and public libraries as our personal and precious gift for Christmas.
Commentators that were able to review the new translation over the holidays are already calling it a "bold step toward the true meaning of the Bible" and "a revolution in Biblical interpretation." But for us, it is a fulfillment of a long-lasting dream and the fulfillment of a vision which God has put in our hearts many years ago. After over a decade of studies and preparation, the first fruits of this work is finally an undeniable reality – a text of a new translation which can be put in the hands of people hungry for the Word of God. But this is only the first step, only the beginning of something new which God is doing in Bulgaria in 2008.