From the Heart of God to the Heart of Sofia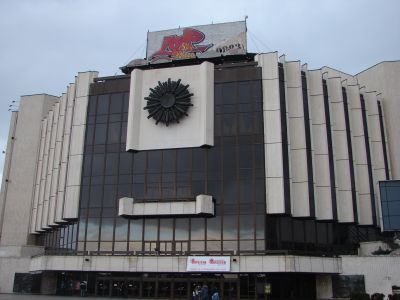 Cup & Cross Ministries was instrumental in the envisioning, planning and promoting of a national ministry crusade which was brought to a close with a series of evangelization meetings at the National Palace of Culture in Sofia June 11-12, 2008. A number of Bulgarian and international five-fold ministries gathered together in the heart of Bulgaria, the Uzana area near Gabrovo, to pray and prepare for a new level of ministry. A great contribution to the organization of the seminar modules was given by Church of God Pastor Vassil Petrov of Gabrovo. The organization of the meetings in the capital was entrusted in the hands of pastor Stanislav Todorov. Special guest speakers were Apostle Scott Hunter from South Carolina and Nigerian prophet Emmanuel Babalola. The praise and worship was led by worship pastor maestro Ilia Panov, whose ministry is located in the poorest of all ghettos of Sofia, Philipovtsy. Evangelist Encho Enchev, who ministers among the Turkish minorities of Southern Bulgaria, was invited to share his heart and experiences with the people. The meetings were attended by Eastern Orthodox Bishop Hristo Pisarov and Father Michael Novak of the Catholic Apostolic Christian Church of Bulgaria, who shared their vision for a Bulgarian national unified ministry network.
The goal of the event was to equip and bring together the evangelical churches in the capital of Bulgaria in a single ministry gathering apart from all doctrinal differences and to promote the Gospel in the heart of Sofia. Although this was only the first meeting of such size for Bulgaria, we are already planning a second similar meeting which will unite five-fold ministries of Bulgaria in the Black Sea port city of Varna in September and in the city of Stara Zagora at a later date. These series of events are already contributing to the organization of our national Church of God assembly in August of 2008, which also purposes to unite ministers and churches in the vision of the Great Commission, bringing people on a search for the Heart of God in the Heart of Bulgaria.