CA Bill 2943 is NO JOKE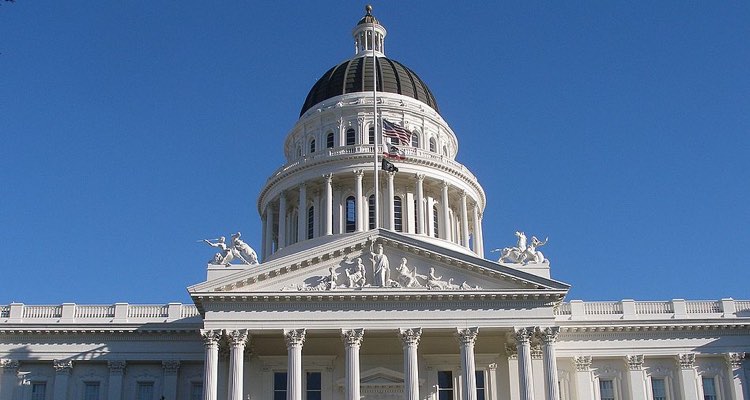 A religious ministry could not hold a conference on maintaining sexual purity if the conference encourages attendees to avoid homosexual behavior.
A bookstore (even online bookstores) could not sell many recently published books challenging gender identity ideology and advocating that these beliefs should be rejected by society.
A pastor paid to speak at an event addressing current social topics could not encourage attendees that they can prevail over same-sex desires or feelings that they were born the wrong sex.
An act to amend Sections 1761 and 1770 of the Civil Code, relating to unlawful business practices.
LEGISLATIVE COUNSEL'S DIGEST
AB 2943, as amended, Low. Unlawful business practices: sexual orientation change efforts.
Existing law, the Consumer Legal Remedies Act, makes unlawful certain unfair methods of competition and unfair or deceptive acts or practices undertaken by any person in a transaction intended to result, or which results, in the sale or lease of goods or services to any consumer. Existing law authorizes any consumer who suffers damages as a result of these unlawful practices to bring an action against that person to recover damages, among other things.
Existing law prohibits mental health providers, as defined, from performing sexual orientation change efforts, as specified, with a patient under 18 years of age. Existing law requires a violation of this provision to be considered unprofessional conduct and subjects the provider to discipline by the provider's licensing entity.
This bill would include, as an unlawful practice prohibited under the Consumer Legal Remedies Act, advertising, offering
 to engage in, or engaging in
 for sale, or selling services constituting
 sexual orientation change
 efforts with
 efforts, as defined, to
 an individual. The bill would also declare the intent of the Legislature in this regard.
Vote: majority   Appropriation: no   Fiscal Committee: no   Local Program: no  
The California Senate has approved AB 2943, a bill that could protect LGBTQ people statewide from undergoing gay conversion therapy.
Sponsored by out California Assemblyman Evan Low, AB 2943 was first passed by the state's Assembly back in April. The bill is unique in both its approach to preventing conversion therapy and its scope: If passed, the law would outlaw conversion therapy as a consumer protection, establishing that practitioners who claim to be able to "cure" a patient's sexual orientation or gender identity are conducting fraudulent business practices under California's Consumer Legal Remedies Act. (Lawyers in New Jersey used a similar strategy to shut down a Jewish conversion therapy clinic in 2015.) The proposed law would also protect children and adults—a significant step considering most conversion therapy protections currently in place in the U.S. only pertain to minors.