12th Annual Mission Conference in Pahokee, Florida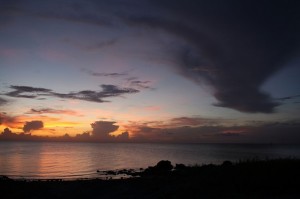 It is always such a blessing to be able to attend the missions conference at the Good Shepherd Church of God in Pahokee, Florida as this year marked its' 12th year. A great number of missionaries from South America, Asia, Eastern and Western Europe, as well as from local organizations attend the conference regularly, which makes not only a valuable resource, but an eagerly expected homecoming for the missionaries. 
Bulgaria was first represented in 1999 with the building project for the Central Church of God in Sofia and has been a focus of the fervent prayers and generous support of the Pahokee congregation for over a decade now. With special guests from all over the world our team was also able to connect with their various ministries and arrange for further partnering projects.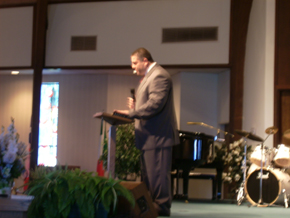 We were encouraged to hear the reports of fellow missionaries as the Lord is doing a great work beyond the walls of the church and the barriers of denominations. After the parade of national flags and an anointed time of worship on Sunday morning, we were privileged to share our ministry report and deliver a word to both the congregation and missionaries present.  
This Pahokee missions' conference personally has always been a refreshing time of fellowship and reunion. We extend a special thanks to the pastor and his wife for the gracious invitation once again and to our host family for their warm hospitality.