Greetings in the wonderful name of our Lord and Savior Jesus Christ.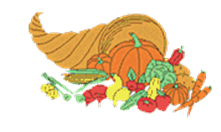 During this Thanksgiving season my gratitude is extended to the Almighty and Eternal God for giving me the opportunity to minister His Word and encourage His people. I also want to thank you for your tremendous support and caring guidance. My heart joins with yours, in a prayer for blessing, success and prosperity of your family and church in the upcoming Millennium. We all need to use the little time that remains as an opportunity for spiritual renewal and personal preparation for the 21st Century.
After finishing this semester at the Theological Seminary, I will have a few weeks free during the last part of December. During this time, I would love to join with you in the effort to win the lost for the Kingdom of God. If I can be of any help in this quest for truth and spirituality, please do not hesitate to let me know.
Sincerely,
Rev. Dony K. Donev