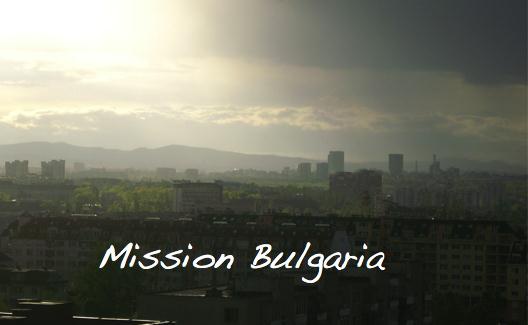 We are currently finalizing our Mission Bulgaria project through a seven-year long commitment, which has touched the lives and ministries of over 250 local churches in the country of Bulgaria. Along with these congregations, our international ministry team has worked with the Bulgarian Diaspora churches in the United Kingdom, Cyprus, Spain, Germany and France. Six Bulgarian churches are currently operating in Cyprus and four in the U.K., as there are projections for the registration of other Bulgarian churches as well. It has been a journey worth taking.
In relation to our ministry work in Bulgaria in the period of 2005-2012, among many others we've completed these seven milestones:
1. The publication of a complete revision of the Bulgarian Bible
2. Completing a new literal translation of the Bulgarian New Testament from the original Greek including the four gospels, acts, epistles, and the apocalypse
3. Establishment of the Bulgarian Chaplaincy Association with the special recognition of the US Department of State
4. Foundation of the Masters of Chaplaincy Ministry Program for Eastern Europe
5. Our national X event for youth every summer since 2005, which is accompanied with a Bible Camp for young ministers and a national mobile educational strategy
6. Building a broadcasting network which supports LIVE streaming of services and events for over 20 Bulgarian congregations every week
7. Implemented a long-term church planting proposal for establishing Bulgarian ethnic congregations outside of Bulgaria
After completing 7 years of ministry in Bulgaria, we are publishing a detailed overview of our work and results in a soon to be published monograph called simply Confessions. This new book speaks of the lessons we've learned in the ministry and issues of church and politics within the religious life of the country we've struggled to resolve. It addresses:
The separation of church and politics of false religiosity
Entering an organic relationship with God
Depending fully in the ministry of the Holy Spirit
Renvisioning the reality of the Kingdom
Raising a new Pentecostal generation
Reliving His glory
Leaving a legacy worth remembering
As we are celebrating our 7-year long accomplishment of Mission Bulgaria, we are reminded that in 2013 God is doing a new thing.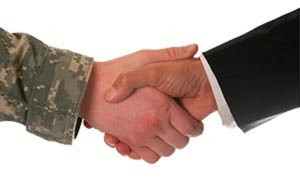 1. Continuing to increase awareness of the ministry efforts of the Bulgarian Chaplaincy Association on local, regional and national levels.
2. Publish the current edition of the underground chaplaincy ministry manual in Bulgarian including the most recent Code of
3. Ethics for Chaplains approved by the Association.
4. Launch second satellite extension of the Master's in Chaplaincy Ministry Program in Northeast Region of Bulgaria near Black Sea.
5. Lawful admittance of Protestant Chaplains in the military bringing chaplaincy above ground.
6. Establish a network of support groups to provide the much needed re-integration care of military personnel after deployment.
7. Provide spiritual guidance and support to its members who continue to fulfill their calling of chaplaincy work regardless of the persecution endured on a daily basis.
8. Seek and create opportunities as an organization to enhance the quality of chaplaincy care via research and continuous education.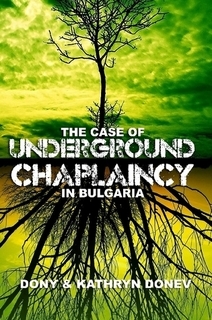 This book embodies documents, articles and essays dealing with the rediscovering and reestablishing of chaplaincy ministry in Bulgaria after the fall of the Berlin Wall in 1989, including the envisioning and establishment of the Bulgarian Chaplaincy Association and it's proposal for the reestablishment of chaplaincy within the Bulgarian Armed Forces submitted to NATO's Manfred Wörner Foundation in 2006, which subsequently led to the envisioning and establishment of the Master's Program in Chaplaincy Ministry via the Bulgarian Evangelical Theological Institute and New Bulgarian University of Bulgaria in 2009.
With the crises within the Bible College system of Bulgaria and the potential change of status for the Bulgarian Evangelical Theological Institute (Theological Seminary) in Sofia, the professional programs offered thus far will have to be assimilated into some liberal art schools with a newly evaluated perspective on Christian education in Bulgaria or they will be forever lost. In this context, some modifications may be required in the process to reflect more on these changes and their effects for the Chaplaincy Program as well as on the social role of chaplaincy in Bulgaria. Such search for equilibrium is only normal given that historically Bulgaria has placed chaplaincy ministry only within the perimeter of army, prisons and hospitals.
The final goal in our educational strategy, which directly targets legislation and practical implementation of chaplain ministry within various levels of government infrastructure, now remains for for the student chaplains graduating with a masters degree specifically designed for their area of ministry from our Program. Cooperation with a vast social network for this task is a must, and our students are already well trained through a practicum that strongly demands their cooperative work together. And while the Bulgarian armed forces still remain the only one within the structures of NATO that has no chaplaincy whatsoever, professional Chaplaincy, as we foresaw it a decade ago, will most probably begin with a new vision within the reformed infrastructure of the Bulgarian army and shortly afterwards move to other professional branches as well.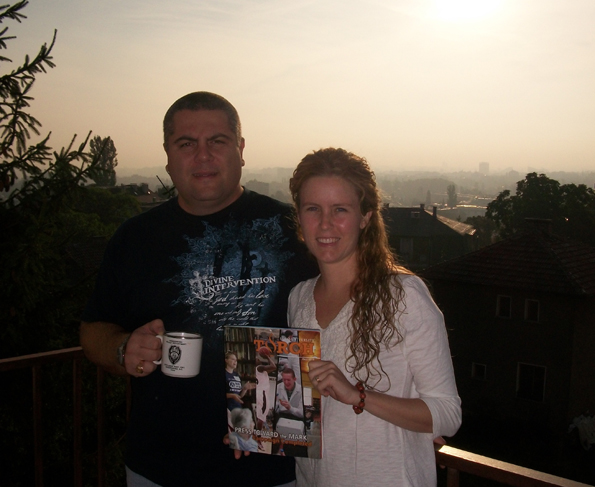 The completion of the first Master of Chaplaincy Ministry Program in Bulgaria and its official accreditation with New Bulgarian University in Sofia has raised interest about the educational strategy implemented in the task.
As early as 2001, Cup & Cross Ministries International in partnership with the Bulgarian Church of God invited the Church of God Chaplaincy Commission and implemented the first short-term chaplaincy training in the country since the Fall of the Berlin Wall. Even then it was clear that if chaplaincy was to remain a national focus, a clear educational strategy must be in place. As a result, with the establishment of the Bulgarian Chaplaincy Association in 2005-2006, our team set course toward a three-level national educational strategy on the subject of chaplaincy targeting:
(1) local churches and denominations,
(2) ministers with a calling for chaplain ministry, who are willing to dedicated time and effort in earning a masters degree in the filed,
(3) and last, but not least Bulgarian government agencies who in part would be instrumental in the reestablishment of chaplaincy in all relative areas.
The first of these three tasks was completed fairly easily as churches and evangelical denominations were open toward understanding and embracing chaplaincy, while many pastors and ministers within them had already experienced the need or had served in a similar context. The Bulgarian Chaplaincy Association and Cup & Cross Ministries partnered with the Military Ministry of Agape-Bulgaria, a regional wing of Campus Crusade, and for a bit longer than a year lectures, media materials and personal meeting were brought to several hundred local congregations, as well as national leaders of various denominations, among which the Assemblies of God and the Church of God. As a result virtually all evangelical denominations in Bulgaria were brought in position of supporting chaplaincy, a term which was once foreign, now well informed of its usage and strengths. It was time for step number two.
As early as 2006, students from various church backgrounds and active ministers were invited to participate in the first ever Master's of Chaplaincy Ministry in the country. Four years later with the partnership of the United Theological Faculty of the Bulgarian Theological Institute in Sofia we were able to bring one of the few complete master's program in chaplaincy in the world fully contextualized for the Bulgarian cultural and after much work and anticipation with a very timely and necessary international government accredited with the New Bulgarian University. Within the perimeter of the program are the follow modules:
(1) Module 1 was presented by the International Association of Evangelical Chaplains for the intro level module of chaplaincy ministry with special focus on military, police and prison work,
(2) Module 2 was presented by selected faculty members in the filed of Theological Studies from the Bulgarian Evangelical Theological Institute.
(3) While Module 3 in counseling, practicum and thesis completion was finalized by Cup & Cross Ministries International in cooperation with professors from New Bulgarian University.
Now the third level of education is at hand as chaplaincy is already being enforced by NATO and various EU agencies along with the realization on part of the Bulgarian government for the need of chaplaincy in various areas of administration even outside the armed forces, correctional institutions and the medical field. The role of our graduate students, who are now part of a well established and deeply rooted in the Bulgarian history and identity school of thought on how to do chaplaincy ministry, is imperative in this final task. To all that have taken it wholeheartedly, God speed and God bless.
It has taken exactly 10 years since the envisioning of the Masters of Chaplaincy Ministry in Bulgaria for its final realization in the Bulgarian national and cultural context. Through this time of struggle and anticipation, we encountered a number of difficulties as follows:
Government difficulties on various levels within the Bulgarian administration and a direct repression from the Ministry of Justice, which was later included in the Religious Freedom report of the U.S. Department of State
Administrative difficulties with approving the program as a legal educational process, while no legal background of chaplaincy has ever been provided in Bulgaria
Economic difficulties with arranging location and time placement for the program, lecturers, the very much needed student scholarships and various other academic expenses
Proper student selection through a special screening process to ensure only qualified candidates for placement within the Masters' Program
And of course, spiritual difficulties with the whole process of establishing chaplaincy in Bulgaria again being a definite spiritual warfare for all participants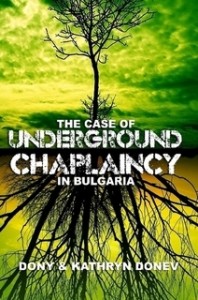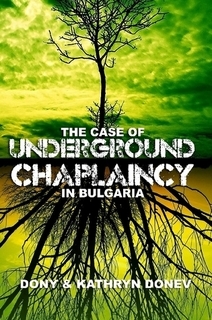 Now that the Bulgarian Chaplaincy Program is an undeniable fact, we realize how our training was more than just a necessity for the implementation of such a great task. It was also well sufficient for a time as such.
I'm especially grateful for the role of my wife Kathryn, who was the main motivator behind the program and who stepped in at very crucial moments in the teaching process providing the complete structure of the program's counseling module through her training from the Department of Psychology with Lee University and expertise from the Crises Counseling Center in Cleveland. My own experience as a chaplain during my CPE days at Erlanger and Siskin hospitals, as well as educational background from the Pentecostal Theological Seminary and experience with various churches and organizations as an ordained Church of God bishop, also served as tremendous support in various steps through the whole process of the program from its envisioning and foundation in 2001. We are thankful to all friends and partners in the ministry who contributed with their own expertise in the designing of the program and the educational process. And at last a final word of encouragement to all students and churches now set forth to do the ministry of chaplaincy in Bulgaria through the first Masters' of Chaplaincy Ministry Program in the country.
Read more about chaplaincy in Bulgaria in the following HISTORY of EVENTS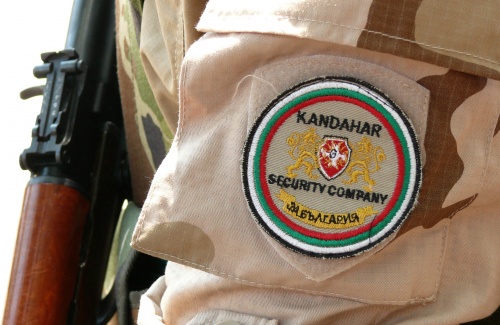 Just this past week our students of the first Masters in Chaplaincy Program in Bulgaria finished their classes of the Theology Module. This is the second of three sets of courses designed to equip active chaplains in Bulgaria for a new level of ministry in the armed forces, medical establishments and correctional institutions. The theology module incorporated various subjects from several schools of thought giving the students a solid theological background on a master's seminary level for their future ministry. We are now ready to approach the last of the three modules, which deals with clinical psychology and Christian counseling, which will involve the students in a set of research assignments and practicum curriculum contributing directly to the writing and defense of their masters' thesis prior to graduation from the chaplaincy program. Selected thesis will be published by the university's press as a new volume in their innovative series and turned to NATO's research foundation as a proposal to consider chaplaincy within the Bulgarian Army, which still remains the only armed force within the Alliance' structure which does not implement chaplaincy into their missions.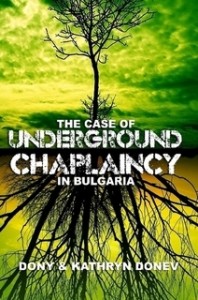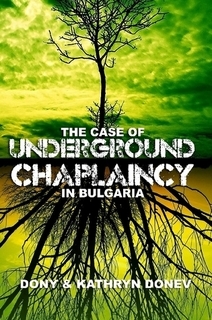 After a thorough examination and countless hours of hard work toward its finalization, the Bulgarian Masters' Program in Chaplaincy Ministry was finally approved by the educational board of the Bulgarian Evangelical Theological Institute. The program currently has 20+ students who are approaching the final year of their studies with expected graduation in the spring of 2012. We have been heavily involved in the preparation and teaching of the program and will be lead instructors in the psychology and counseling module this fall.
History of Events
05/12 Anticipated Date for Graduation of the First Cohort of Master's Program of Chaplaincy Ministry in Bulgaria
2011
09/11 – Master's of Chaplaincy Ministry Program Module 3: Counceling Completed
07/11 – Master's of Chaplaincy Ministry Program Module 2: Theology Completed
03/11 – Master's of Chaplaincy Ministry Program approved by the Educational Committee of the Bulgarian Evangelical Theological Institute
01/11 – Master's of Chaplaincy Ministry Program Continues
2010
10/10 – Master's of Chaplaincy Ministry Program Module 1: Chaplaincy Completed
09/10 Master's of Chaplaincy Ministry Program begins in Sofia, Bulgaria
06/10 Chaplaincy Conference and Master's of Chaplaincy for Bulgaria
01/10 Proposal masters program finalized and submitted for approval to the Educational Committee of the Bulgarian Evangelical Theological Institute
2009
10/09 Bulgarian Chaplaincy Association holds an introductory chaplaincy course in Yambol, Bulgaria
2008
12/08 Family Seminar for Military Men and Women held in Yambol
11/08 Bulgarian Chaplaincy Association Annual Meeting
09/08 – Bulgarian Chaplaincy Associations noted in Church of God publications
06/08 – The Case of a NATO Chaplaincy Model within the Bulgarian Army released
06/08 – Celebrating 10 Years of Military Ministry in Bulgaria
2007
10/07 – Bulgarian Chaplaincy Associations Recognized by U.S. Department of State
07/07 – National Chaplaincy Conference in Yambol, Bulgaria
03/07 – Bulgarian Chaplaincy Association was officially registered
02/07 – Bulgarian Chaplaincy Association gains legal status
01/07 – Bulgarian Chaplaincy Assassination noted by international religious freedom watch dog Forum 18
2006
12/06 – Registration Rejected Bulgarian Chaplaincy Association by Bulgarian court
11/06 – A master program in chaplaincy ministry has been proposed for the Bulgarian Evangelical Theological Institute in Sofia
10/06 – Bulgarian Chaplaincy Association Founder's Meeting in Sofia, Bulgaria
10/06 – A contextualized course for chaplaincy ministry is offered at the Bulgarian Evangelical Theological Institute in Sofia
08/06 – Bulgarian Chaplaincy Association's Resolution No. 1 sets course toward chaplaincy in churches, education and government institutions
07/06 – National Chaplaincy Meeting in Yambol, Bulgaria
06/06 – Meeting with NATO Chaplains
05/06 – Cup & Cross Ministries submitted a research paper to NATO's Manfred Wörner Foundation dealing with the case of underground chaplaincy within the Bulgarian Armed Forces
03/06 – A contextualized course for chaplaincy ministry was offered in Veliko Turnovo
02/06 – www.kapelanstvo.com was released to serve as the official website of the chaplaincy movement in Bulgaria
2005
10/05 – A national training seminar held in Veliko Turnovo
10/05 – The Bulgarian Chaplaincy Association was presented before the Bulgarian Evangelical Alliance
09/05 – Regional meeting in Nova Zagora which addressed the current issues
08/05 – A regional chaplaincy meeting in Sliven
07/05 – Publication of camouflage New Testaments and Bibles, some of which we distributed to Bulgarian army personal including the divisions currently serving in Iraq
2004-2001
The Masters Program in Chaplaincy Ministry is continuing at the Bulgarian Evangelical Theological Institute under the patronage of the Bulgarian Chaplaincy Association. It purposes to prepare chaplains in all professional areas as military, prisons, hospitals, and so forth. as it draws theological students with baccalaureate and masters degrees in their respective fields.
After successfully finishing the first module in chaplaincy in September, the students are now engaged with the second module of theological studies. All courses are taught by graduate professors from Bulgaria and the United States, at the Institute's extension in the town of Yambol, where Cup & Cross Ministries' headquarters are also located.
The current theological module includes the following courses:
1. Introduction to the Old Testament
2. Introduction to the New Testament
3. Church History
4. Systematic Theology
5. Religious Pluralism
6. Cults and Religions
7. Homiletic
8. Hermeneutics
After five years of fervent preparation, hard work and constant opposition, the Masters' Program in Chaplaincy Ministry in Bulgaria is a fact. We set our course back in 2001 to establish a constructive environment in which men and women who have a calling on their life to serve as chaplains can obtain graduate degrees with the necessary training. Several organizations have been instrumental in this process through the years. The Church of God Chaplaincy Commission gave the initial thrust with a basic chaplaincy course we organized along ways in Sofia right after 9/11.
The Bulgarian Church of God partnered in the process as a representing member of the Alliance of Bulgarian Evangelical Churches. The Military Ministry of Agape-Bulgaria worked alongside with our team to establish the Bulgarian Chaplaincy Association in 2006. We struggled through the legal problems of registering the new organization while filing in various courts across the country only to be denied our right of assembly. But it was not until interventional religious freedom watch dog, Forum 18 stepped into the picture and our case was registered in the U.S. Department of State, that we were able to receive our registration papers. Meanwhile the Bulgarian Evangelical Theological Institute in Sofia allowed us to teach our first Chaplaincy Course in October of 2006, and this event set the course for our chaplaincy educational strategy toward the (1) church (2) chaplain and (3) state.
The first ever Masters' of Chaplaincy Ministry program in Bulgaria launched on September 13, 2010 held by the Bulgarian Chaplaincy Association in partnership with the Bulgarian Evangelical Theological Institute in Sofia with guest lecturers from the International Association of Evangelical Chaplaincy. We pray that the Lord give us the same grace and provision as we prepare for the following two modules in Counseling and Theology in order to complete the Masters requirements. To all that honor is due: Thank you.